Medina band earns several 1st places at festival in Boston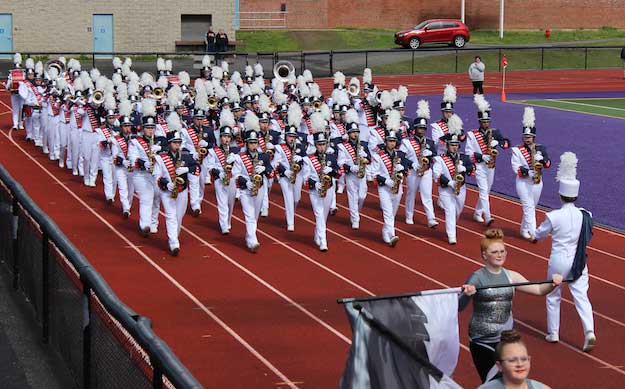 Photos courtesy of Medina Mustang Band
The Medina Mustang Marching Band  traveled to Boston, MA  from April 25-28 to perform in competition in the Music in the Parks Festival. The festival was started in 1981 and is a day-long event for students of choral, orchestral and band ensembles held annually across the US. Music groups perform before adjudicators who rate the ensemble and then awards are issued at the end of the day.
The Medina jazz band won 1st place with a superior rating. Concert band won 1st place with an excellent rating.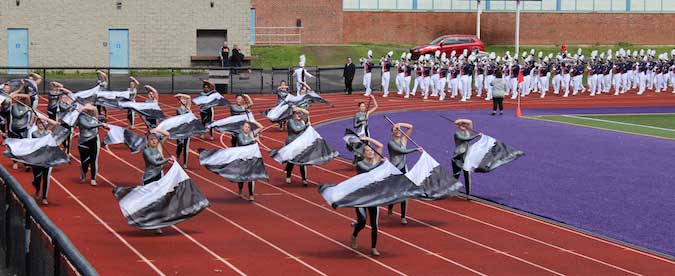 Parade took 1st place with a superior rating and an overall concert band award. The band was awarded the Esprit de Corps Award which is presented to just one group at the competition. The Esprit Award recognizes the participating organization that displays an exemplary attitude of positive support and outstanding personal behavior throughout the festival weekend.  Personal integrity, quality of character values, a desire for excellence and a spirit of cooperation serve as the cornerstone qualities of this award.
The band will next perform in Seneca Falls on May 17-18 and then the Sherburne Earlville Pageant May 31 and June 1.  Locally they will be in the Memorial Day parade on May 27.