Medina band earns 1st at Webster; Championships are Oct. 27 in Syracuse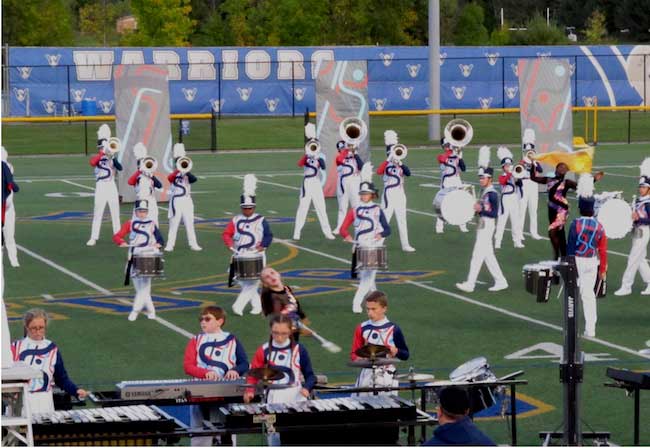 Photo and article courtesy of Medina Marching Band
WEBSTER – The Webster Schroeder High School hosted its 34th annual field show and competition on Saturday with 7 bands performing in competition. The weather was cooperative and all the groups were able to perform outside.
In SS1, Medina earned 1st place  with a score of 81.1.  Other 1st place winners were Le Roy in SS3 with 69.6; Greece in LS3 with 73.9; Webster in LS2 with 78.3;  and Victor in the National class with 83.35.
There are still opportunities to see Medina perform on Oct. 12 at Victor,  Oct. 19 at Orchard Park and then the Carrier Dome in Syracuse on Oct. 27 for the NYS Field Band Conference Championships.
There are still seats available on the spectator bus for the Dome at $25/person due by Oct. 18. You can reserve a seat by contacting Jim Steele at 585-317-9389 or via email at jsteele@medinacsd.org.