Medina announces winning floats in Parade of Lights
Medina Railroad Museum named Grand Champion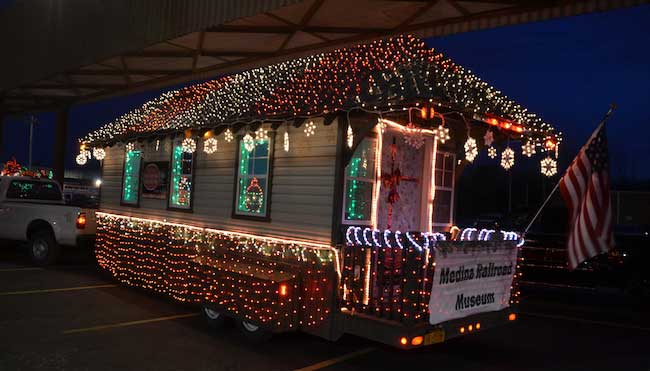 Photos by Tom Rivers
MEDINA – The winning floats have been announced from Saturday's Parade of Lights. The Medina Railroad Museum was named grand champion of the 11th annual parade, which had about 45 participants.
The Railroad Museum is a first-time grand champion.
The top photo shows the museum's float in the staging area at the Olde Pickle Factory.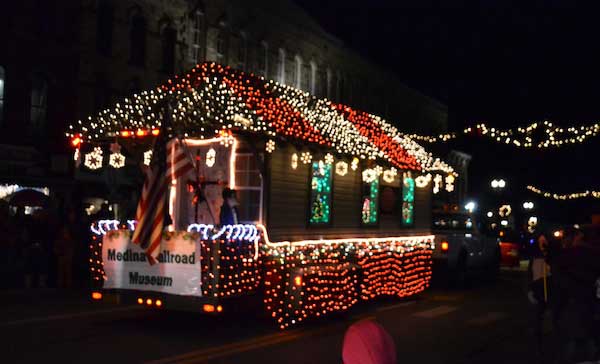 This photo shows the float on the parade route on Main Street.
Parade chairman Jim Hancock announced the other winners in the Parade of Lights.
Several Best-in-Class awards were given as follows: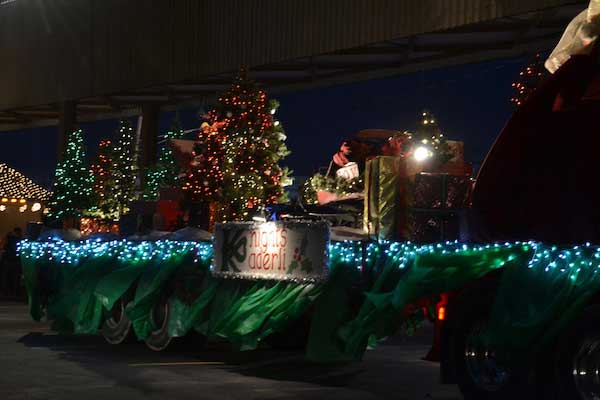 Not-for-profit – Knights-Kaderli Memorial Fund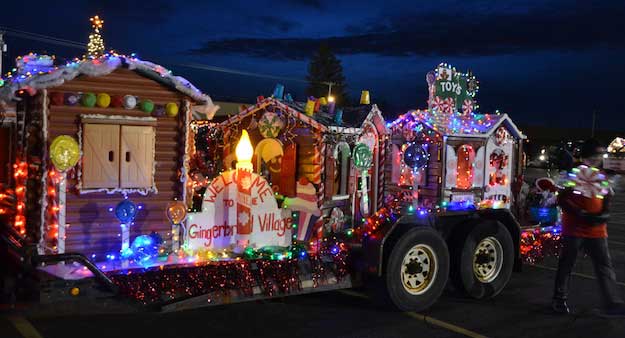 Service Club – Little Bits 4-H Club from Gasport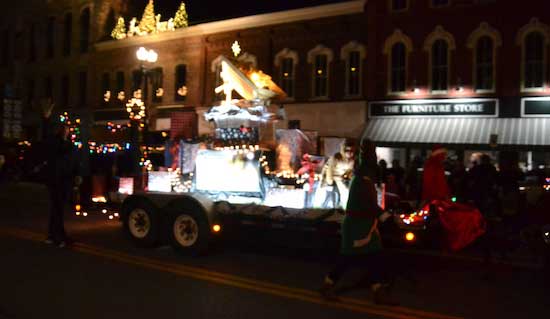 Religious – Grace Baptist Church in Medina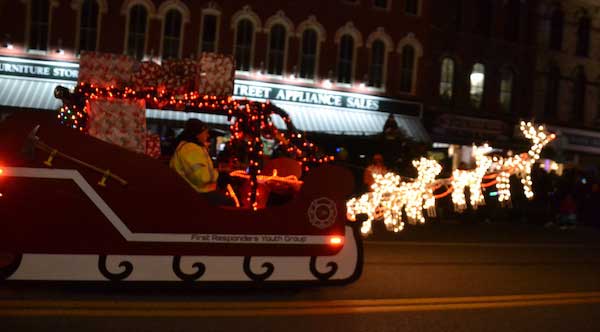 Other – Holley School's First Responders Club
Bob Freida, a Clarendon firefighter, leads the Holley School's First Respnders Club, which includes teens from the Holley school district.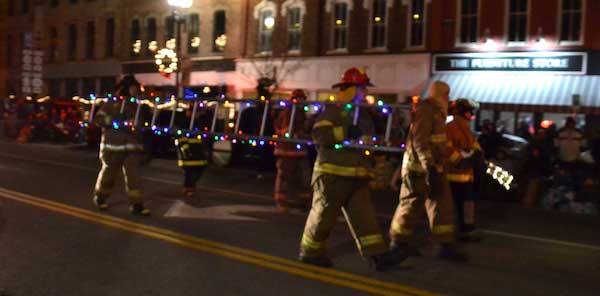 The Holley School's First Responders Club are dressed in turnout gear whole carrying a ladder down the parade route.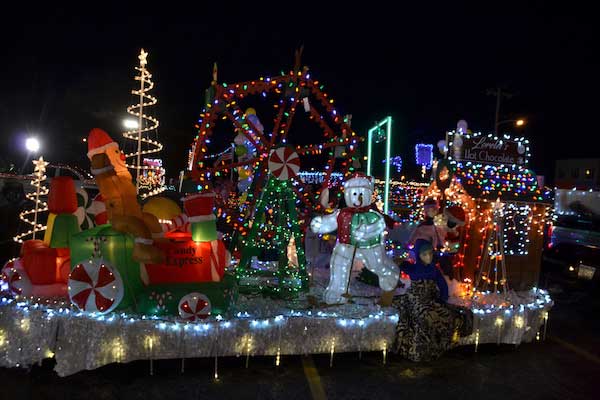 Business – For the first time there were two winners, Zambito Realtors and Velocitii. They tied in this category. This photo shows Zambito's float.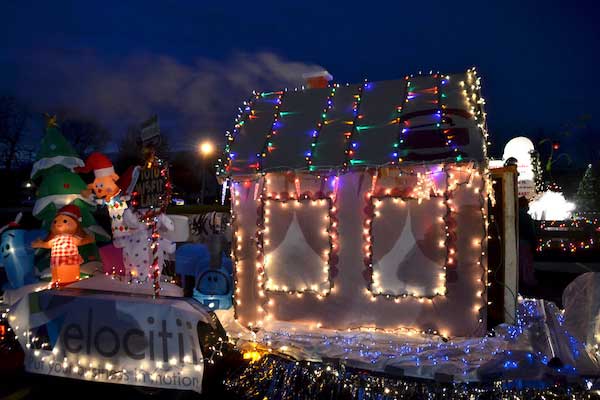 Velocitii, which is based in Medina, made this float, which included letting out smoke from the chimney.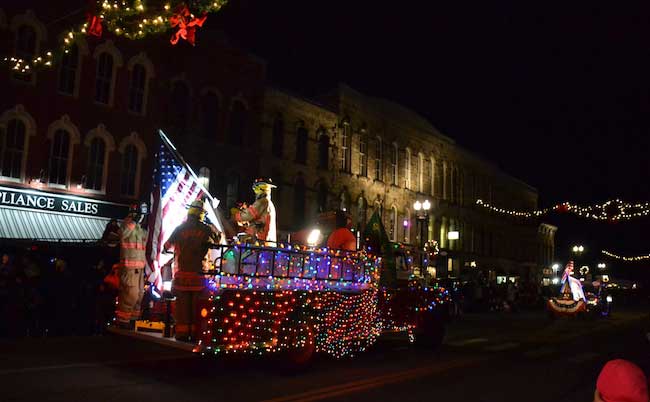 Fire Company – The Shelby Fire Company's float included a tribute to the 343 firefighters who died in the Sept. 11, 2001 terrorist attacks.
Four special awards were given in the following categories: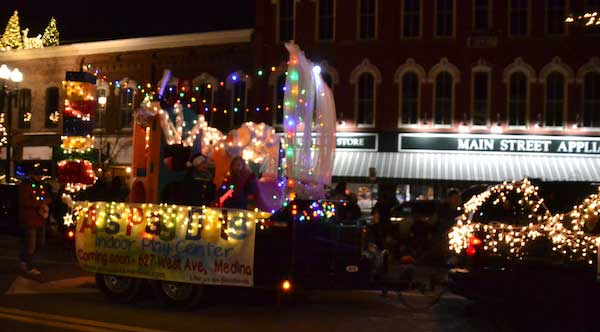 Littlest Elf for the float which best incorporated youth and adults – A.J's Play Date in Medina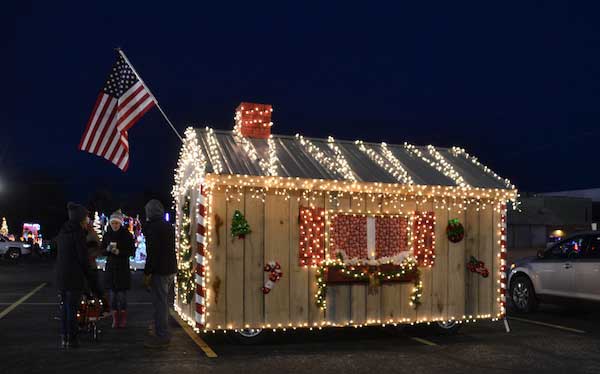 Star Award for the float which the judges thought was most creative – Watson Enterprises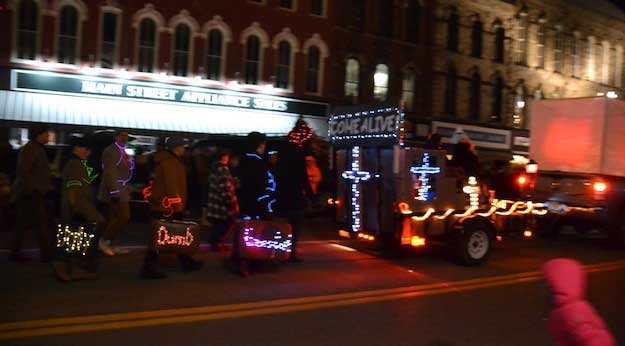 Community Spirit Award – Orleans County Christian School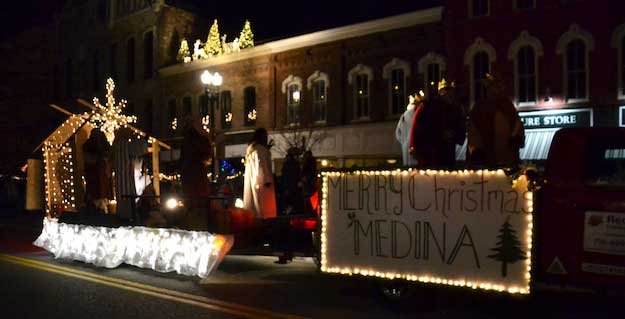 Santa's Pick – Given to the float which the judges thought Santa would like. Winner was Red Rose Landscaping from Tonawanda.