Medina again has top score in band competition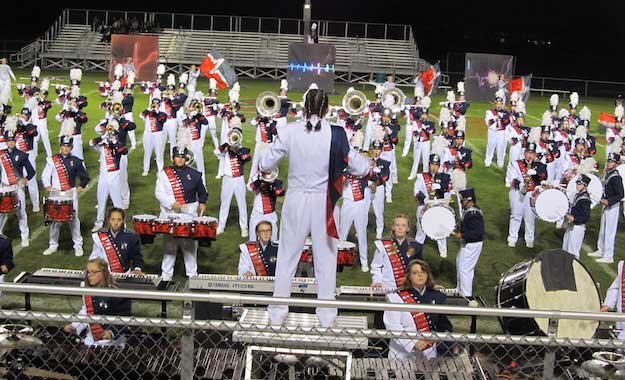 Provided photo and article, Medina Mustang Band
MEDINA – The Medina Mustang Band performed in competition for the third time this season on Saturday in Lancaster. It was a clear, crisp night with seven bands competing at the show.
Medina took top score in SS1 with 81.35. Each week there are changes to the drill and the props which is a credit to the students who are able to incorporate these changes and to the prop crew who build the props and transport them onto the field.
In SS3 Pioneer took first place with a score of 66.85; Northwestern in SS2 with 72.7; and Jamestown in National class with 80.65.
There are four more opportunities to see the Medina show, "With Every Heartbeat." The band will perform Oct. 7 in Webster, Oct. 14 in Victor, Oct. 21 in Orchard Park and then at the Carrier Dome in Syracuse on Oct. 29.