Medina, after saving snail at playground, agrees to have it painted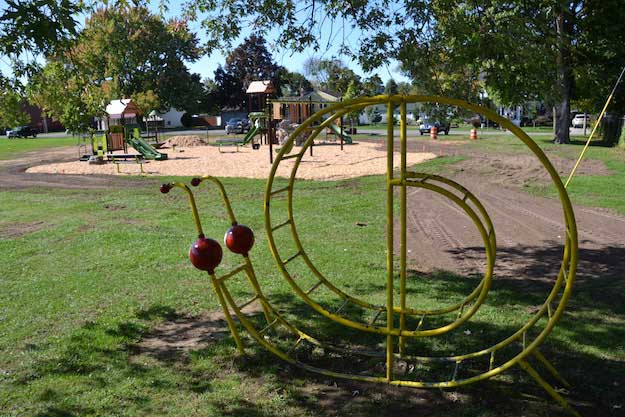 File photo by Tom Rivers
MEDINA – The snail, a popular part of the playground at Pine Street Park for decades, remains at the park after recent upgrades, including new playground equipment and a spray park.
Other older equipment was removed as part of the improvements but the community spoke in favor of keeping the snail.
Volunteers on the village's Parks Committee have offered to paint the snail in colors matching the new equipment.
The Village Board gave its blessing on Monday evening during its board meeting.
"First we saved the snail, and now we're going to paint the snail," said Medina Mayor Mike Sidari.