Medina 2nd-grader and classmates help homeless in WNY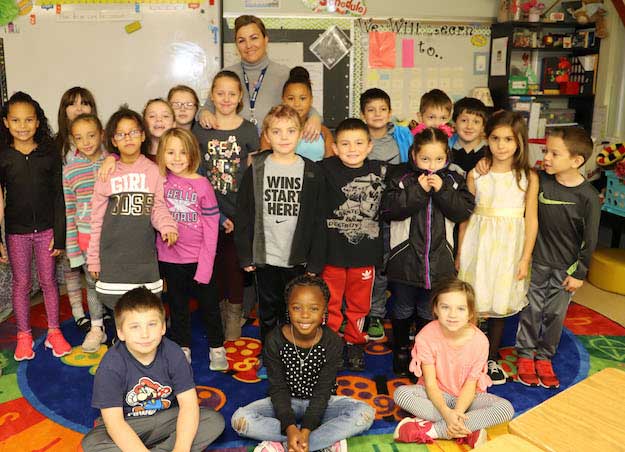 Press Release from Medina Central School
MEDINA – A second-grader in Stacey Ali's class at Oak Orchard Elementary School led an effort to collect food for homeless people in Buffalo.
"My teacher and I were talking about the homeless and I felt very sad and wanted to give the homeless some food," said Caliyah Boston, who is pictured front center with her classmates.
Mrs. Ali said the class was talking about cultures and society.
"We talked about how some kids don't have the luxury to go to school because they have to work to support their families and help to provide for them," Mrs. Ali said. "We also talked about how some families are homeless, in not only around the world, but in our country too."
Caliyah talked to her mom and asked her if they would ever end up homeless and what they could do to help. The day after the conversation in class, Caliyah wrote Mrs. Ali a note and began a personal crusade with her mom to go through their attic and pull out clothes that her family was willing to donate.
She then asked her classmates, with Mrs. Ali's permission, if they would be willing to donate food for the shelter as well. "Her mother wanted her to experience firsthand helping people," explained Mrs. Ali.
Caliyah and her mom took all the donations and brought them to We R Buffalo Strong along with cards and notes her classmates wrote to give to the people using the services there. They also helped to feed the homeless.
When asked how she felt doing something nice for the people there she said, "It just made my heart open up more."