Meat raffle gets Lord's House closer to goal of new kitchen in fellowship hall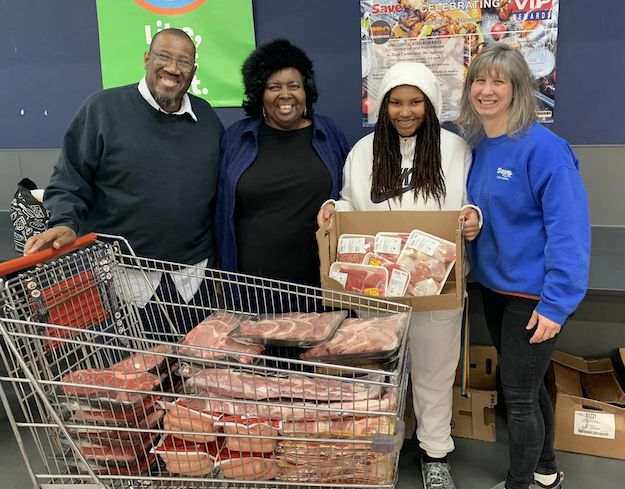 Photo by Tom Rivers
ALBION – The Lord's House, a church in Waterport, concluded a meat raffle this afternoon with a drawing at Save-A-Lot in Albion.
Pastor Eddie English and his wife Rose are leaders of The Lord's House in Waterport. They are joined at the drawing by their granddaughter Olivia Peterson and Dora Leader, the store manager.
Bob Collins won the shopping cart full of meat and Miriam Smith won the smaller box held by Olivia.
The tickets were $10 each. Pastor English thanked people for buying the tickets and supporting the church's effort to acquire a stove, refrigerator, sink and other furnishings for a kitchen in the basement fellowship hall.
The church has a $10,000 fundraising goal for the project at 2038 Eagle Harbor Rd. The church last year was painted on the outside.
Pastor English would like to have the kitchen project done this winter.
For more information on the project, contact Rose English at (585) 331-7963.