Meat auction at fair raises $13K for 4-H'ers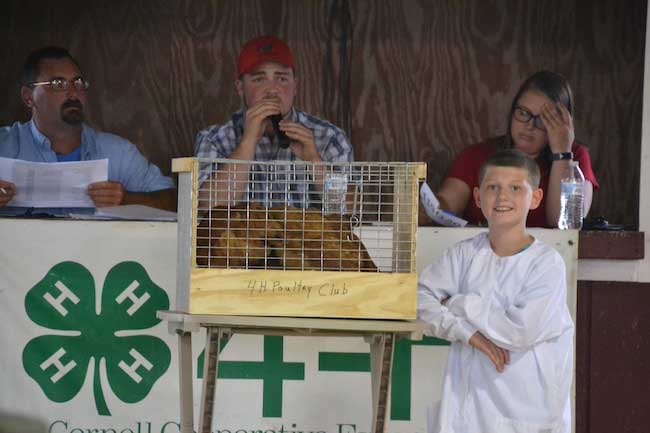 Photos by Tom Rivers
KNOWLESVILLE – Logan Gerling of Lyndonville, the reserve champion for 3 pullets or chickens, is happy watching the bidders push the price up during Saturday's animal meat auction at the Orleans County 4-H Fair.
The auction raised $12,950 for 4-H'ers who sold beef, hogs, poultry, lambs and meat rabbits.
Buyers paid well above the market rate for the animals as an incentive to the 4-H'ers for their work in raising the animals.
Buyers in the 4-H meat auction include HLW Acres Poultry Processing, Kate Hardener, Hartland Abattior (2), Bentley Brothers (5), David Piedmonte, Discount Groceries & More (2), Laverne Lear, Apex Clean Energy (2), Amy Machamer of Hurd Orchards (3), Joe Sidonio (3), Lee Shuknecht, Lamb Farms, Timothy Winters of Western New York Energy, William Gerling (2), Mike Southcott of Southcott Insurance, Genesee Feeds, Jared Utz, Nellie Szucs (2) and Hulane Farm (2).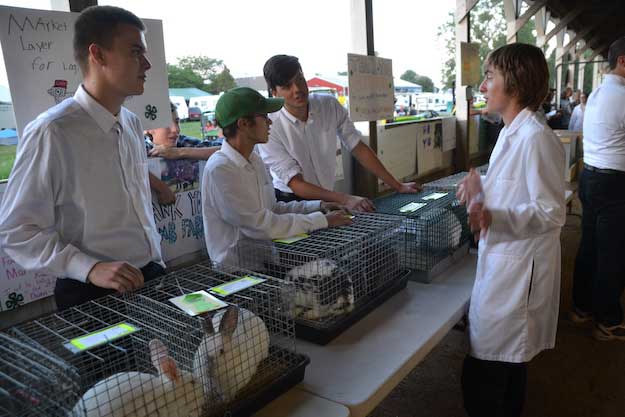 Some rabbit raisers talk during the auction. They include, from left: Owen Shaw, Will Gregoire, Brian Shaw and Jacques Gregoire. Most of the rabbits in the auction sold for at last $100, with $345 the highest bid.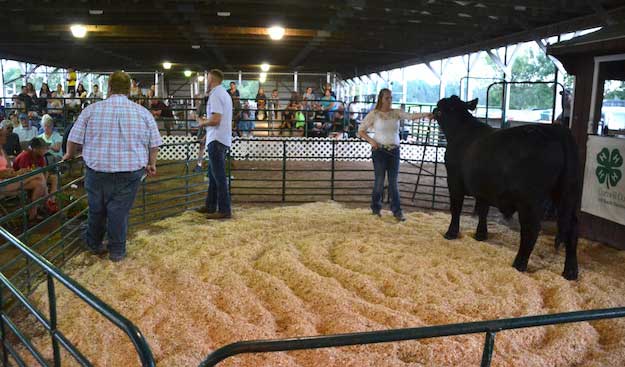 Rylie Lear, 19, of Waterport raised the the reserve champion steer, which sold for $1,612 to Hartland Abattoir Corp. in Gasport. Andy Beach, left, and Zach Welker helped the auctioneer spot bids from the crowd.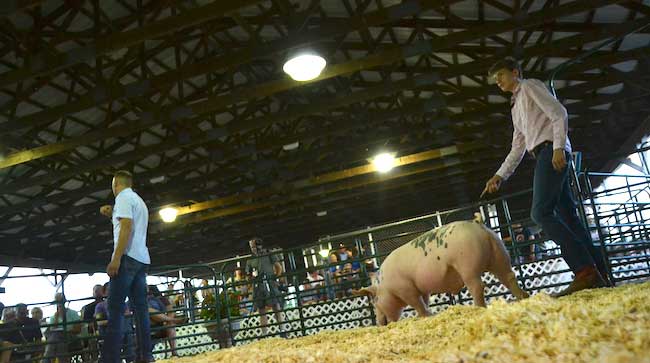 Jack Cecchini of Medina leads a blue ribbon hog into the ring for the auction. Zach Welker lets the auctioneer know a bidder has the price going up. General Feeds was the buyer.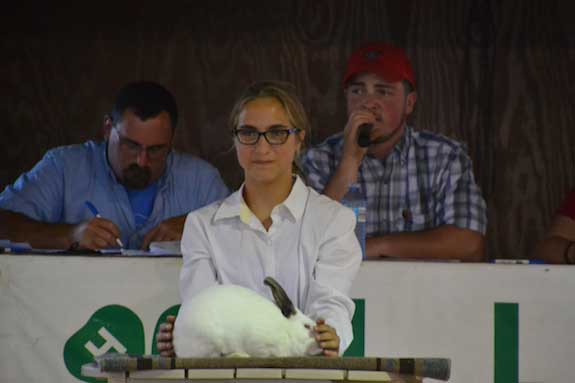 Grace Gregoire of Murray had two rabbits in the auction, with one selling for $100 and the other for $50. Skip Lear, back left, helps with the auction while Ryan McLenithan of Cambridge is the auctioneer.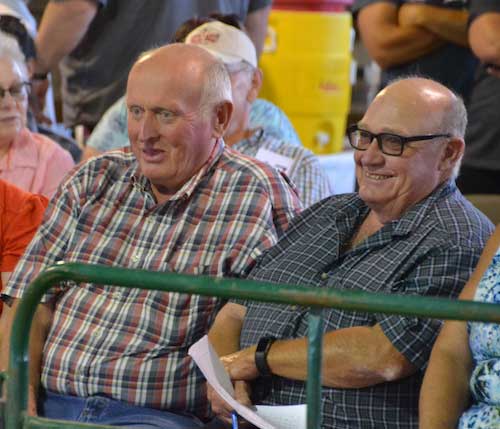 Ed Neal, an Albion dairy farmer, sits next to his friend, Jim Veazey, one of the owners of Lamb Farms which bought a pig at the auction that was raised by Neal's granddaughter, Melissa Robinson of Albion. The auction was a social opportunity for many people in the ag community in Western New York.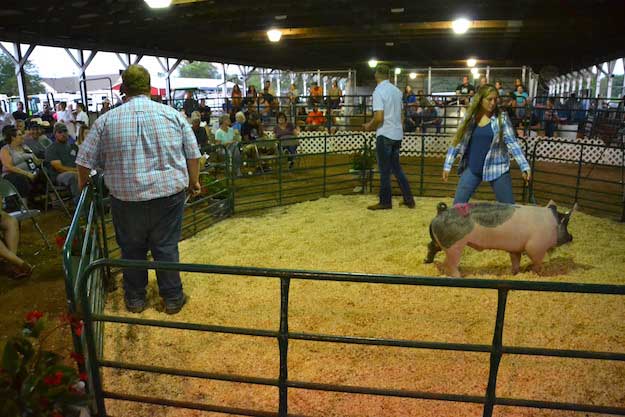 Melissa Robinson, 16, of Albion leads a blue-ribbon pig in the ring. Lamb Farms paid $3.25 a pound or $728 for the 224-pound animal.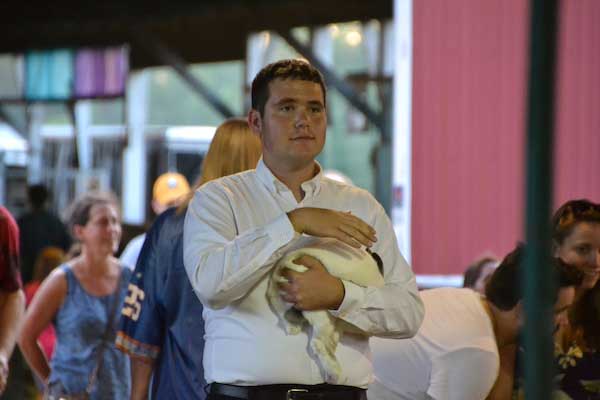 John Gabalski, 18, of Byron holds a rabbit before his turn in the ring.