Massive fire destroys Albion house, threatens others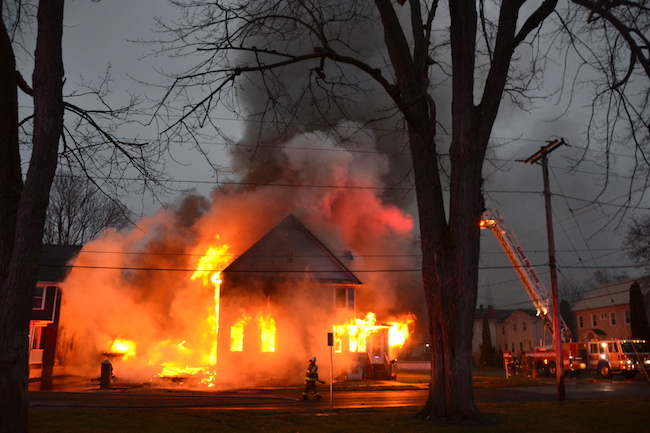 Photos by Tom Rivers
ALBION – Multiple fire departments are on scene of a fire in Albion that has destroyed a house at the corner of West State and East Academy streets and threatened other structures nearby.
Firefighters were dispatched to 221 West State St. at about 4:30 after reports of an explosion in a garage.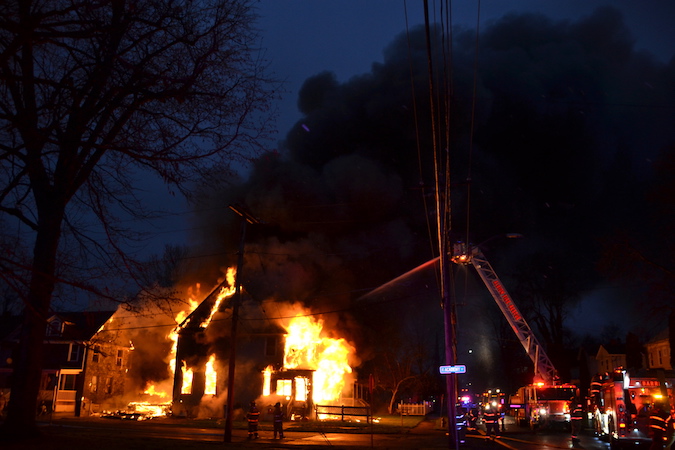 The fire spewed dark smoke high in the sky and quickly spread throughout the house.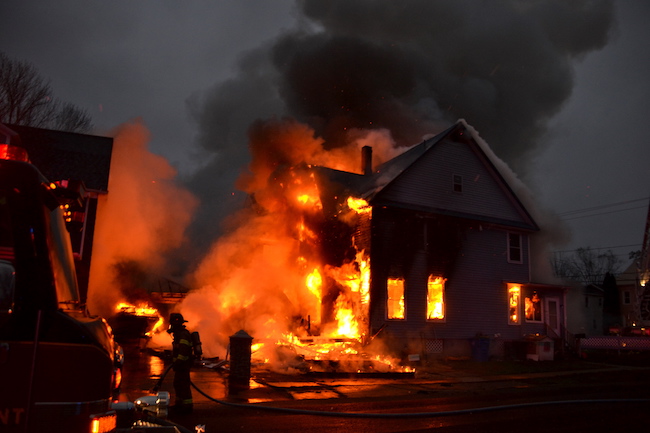 Orleans Hub will have more information later. Click here to view video from the fire.