Massive fire causes major damage to Rick & Ron's Auto Sales on 104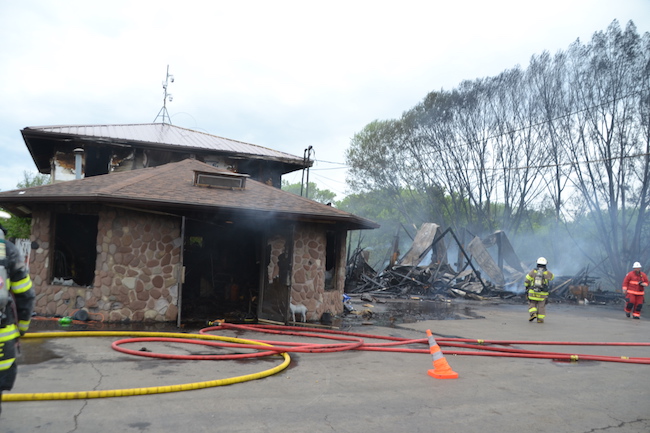 Photos by Tom Rivers
RIDGEWAY – A massive fire this afternoon destroyed several buildings and damaged the main office for Rick & Ron's Auto Sales at 11205 Ridge Rd.
Firefighters were dispatched to the scene at about 3:20 p.m. Flames were shooting out of windows in the garage/workshop and explosions could be heard. One of the employees was transported by ambulance to Medina Memorial Hospital for burns that weren't expected to be too serious, a Ridgeway fire official said.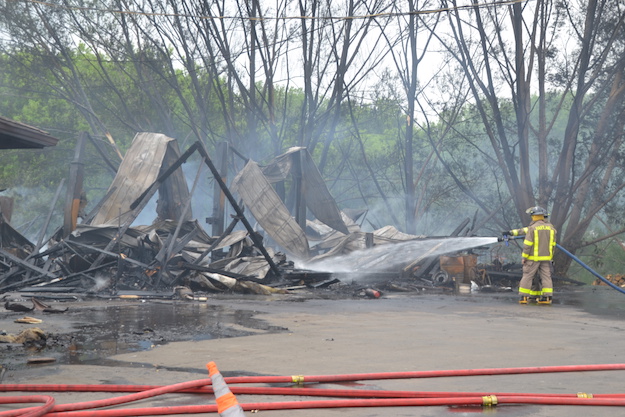 A Hartland firefighter sprays water on the smoldering site where there was a garage and a shed. Firefighters expected to apply more water on hot spots.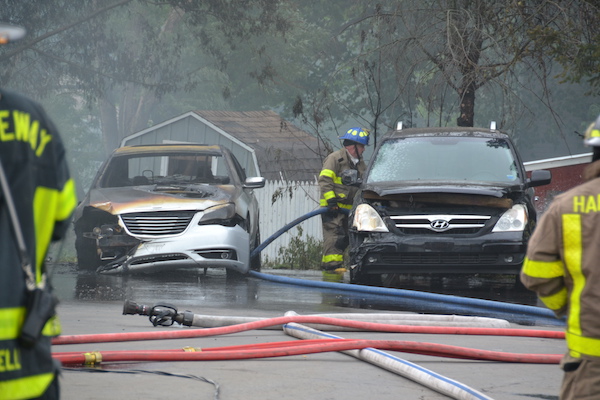 Several of the vehicles were damaged from the hot flames.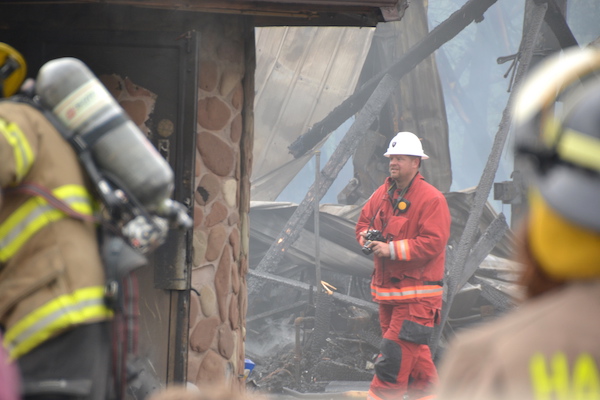 Cole Hardenbrook, one of the Orleans County fire investigators, takes photos and inspects the damage. No official cause has been determined yet.
The blaze was stopped from going to the neighbors' properties.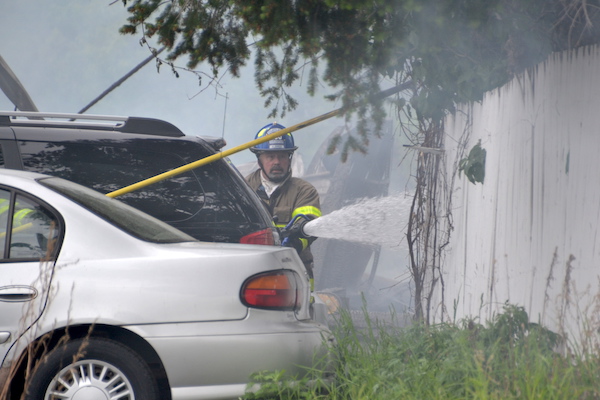 A Hartland firefighter hoses down a fence separating Rick & Ron's from a neighbor next door on Route 104.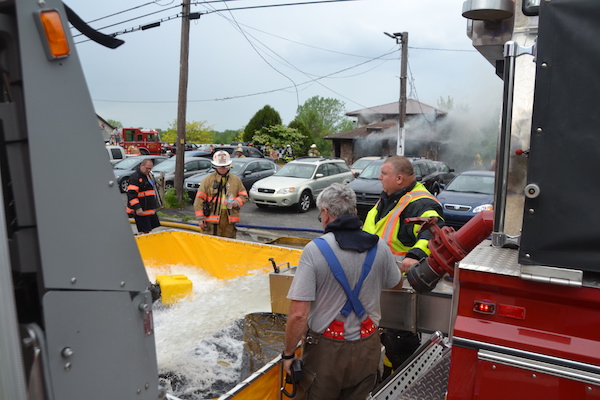 Several fire companies brought water to the site to supplement the water from the hydrants. This photo shows water hauled from a Lyndonville tanker fire truck being put into a portable water pond. Howard Watts from Shelby has his back to the camera and Guy Scribner of Ridgeway is next to him.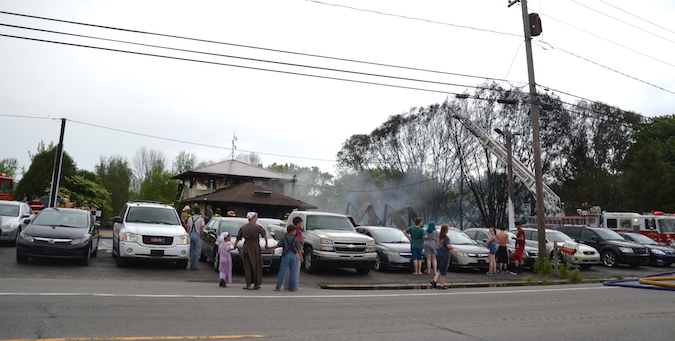 Many local residents walked to the site to get a close look once the flames were extinguished and the scene was under control.