Mass offers special blessing upon first responders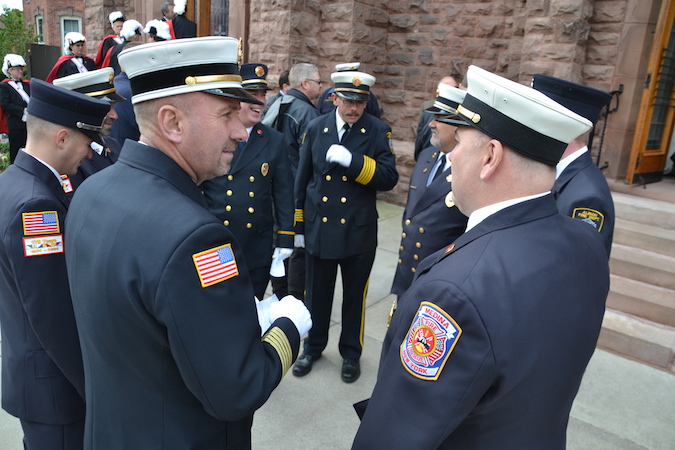 Photos by Tom Rivers
ALBION – St. Joseph's Catholic Church in Albion this morning held a "Blue Mass" for law enforcement, firefighters, paramedics, coroners and other first responders.
This photo show Dale Banker (left), an Albion firefighter and the Orleans County emergency management office coordinator, chatting with Jonathan Higgins, a captain in the Medina Fire Department.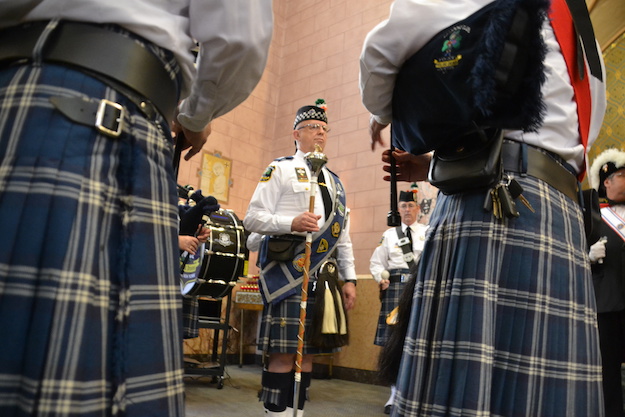 Members of the Gates Keystone Corps led the processional of local first responders into the church. The Keystone Corps also played "Amazing Grace" and "Taps" and also presented a wreath during the Mass.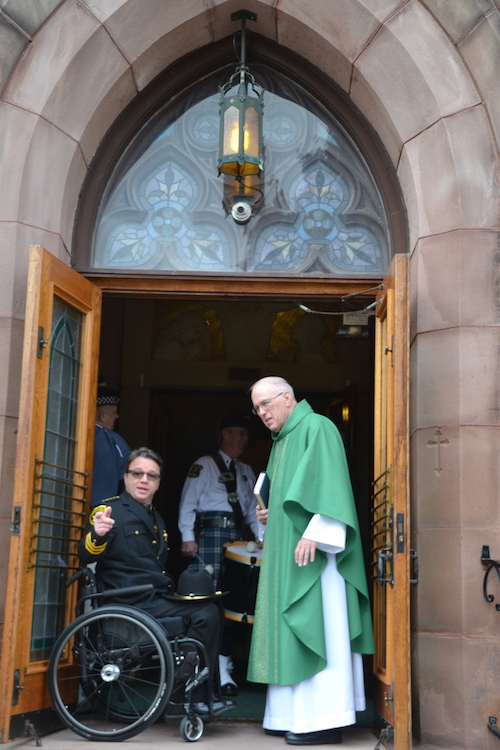 Orleans County Sheriff Randy Bower and the Rev. Dick Csizmar, pastor of Holey Family Parish, go over some details before the Blue Mass.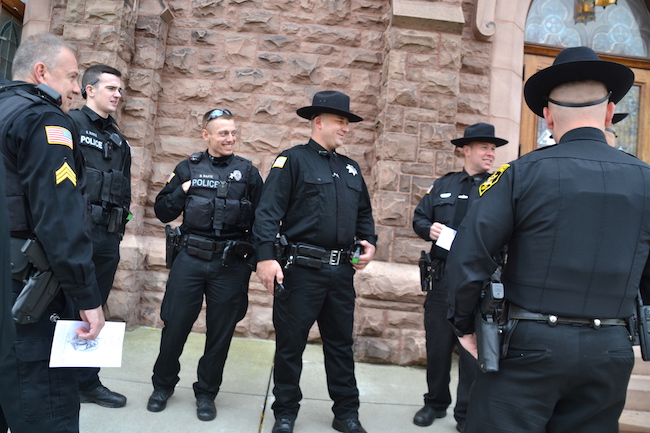 Jeff Gifaldi (center), a deputy with the Orleans County Sheriff's Office, joins other local law enforcement officers for the Mass.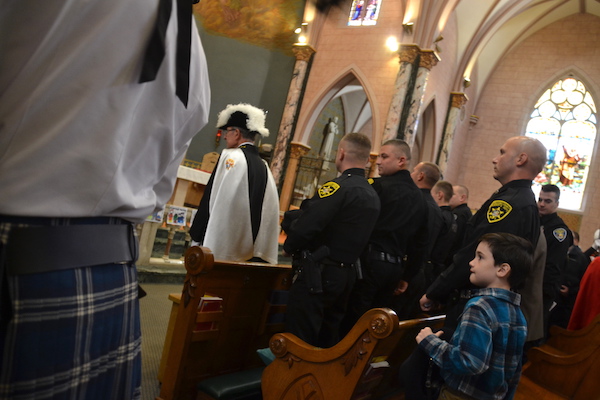 About 30 police officers, firefighters and other first responders attended the Mass.
The Knights of Columbus pushed to have the Blue Mass this morning. Greg Dugan, the grand knights, shared this message.
"We commend you as brothers and sisters in Christ. We ask God to bless all who wear the uniform in service to our community and country. We also pray for a special blessing upon your families, your spouses, children and parents who pray for your safety daily. We remember all those who have fallen in the line of duty and their service, even when their lives were in harm's way, as we are witnesses of their sacrifice, dignity, and honor of their service."
"May the Angels of God and His compassion surround you, protect you during times of difficulty and daily challenges of helping others, while performing good deeds in our community. We thank you for your service."