Masquerade Ball raised nearly $3K for PAWS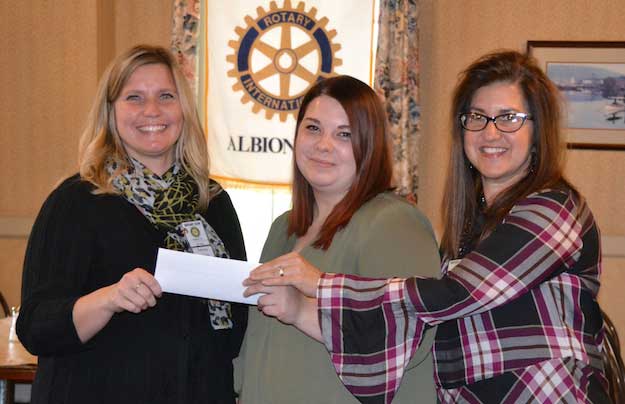 Photos by Tom Rivers
ALBION – The Albion Rotary Club presented a check for $2,868 to PAWS Animal Shelter on Thursday. Morgan Tinkous, center, is director of the shelter on Gaines Basin Road.
She is joined by Albion Rotarians Tammy Yaskulski, left, and Deb Boyer, who organized  the 2nd Annual Albion Rotary Club Masquerade Ball on Oct. 14.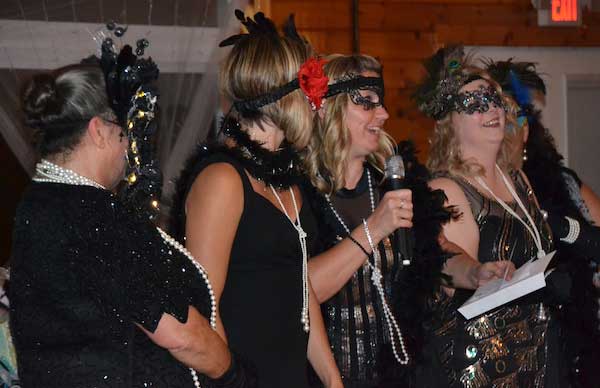 Tammy Yaskulski, second from right, announces some of the finalists for best costume and Deb Boyer. The Masquerade Ball had a Roaring '20s theme. The Albion Rotary Club started in 1922 and is marking its 95th anniversary this year.
The event was held at the White Birch Golf Course in Lyndonville.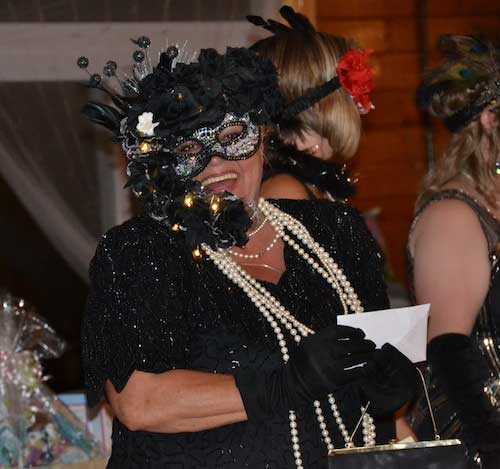 Lori Laine won an award for her costume.