Marti's on Main features 5 artists during August show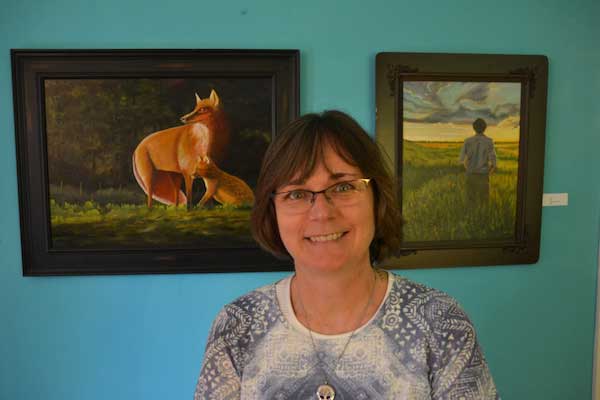 Photos by Tom Rivers
ALBION – The Marti's on Main art gallery in Albion had an opening reception on Friday for a new art show featuring five artists, including Rebecca Maynard of Brockport, pictured above.
Maynard started taking painting seriously about five years ago after many years of "doodling," she said.
Maynard worked nine years as the care management director for the Orleans County Mental Health Department. She now works for Mental Health in Monroe County.
"I started painting, I got addicted and I couldn't stop," she said. "It's good for my head. It's a form of meditation."
Some of her paintings have been featured in art shows, including one of a mouse that was picked for a national show at Old Forge last summer.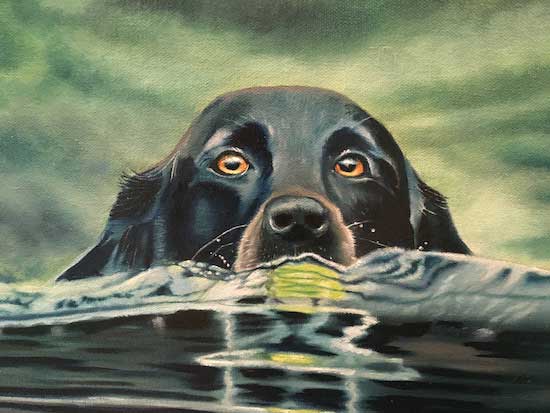 Marti's will be displaying 16 of Maynard's paintings this month, including this one of a dog retrieving a tennis ball.
"It's been an incredible adventure," Maynard said about her artistic pursuits. "I love every minute of it."
She has taken some art classes and also learned by watching YouTube videos.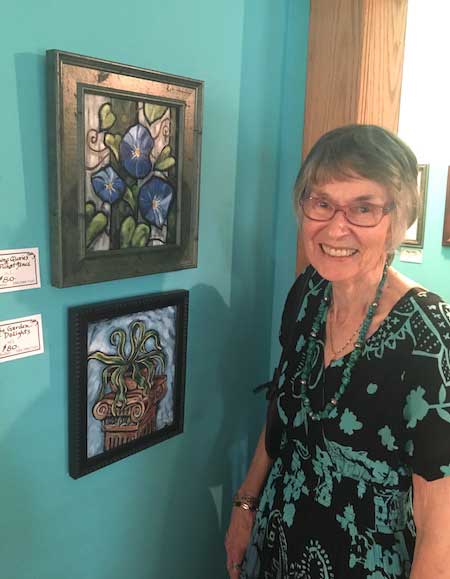 Connie Mosher of Albion is pictured with some of her paintings.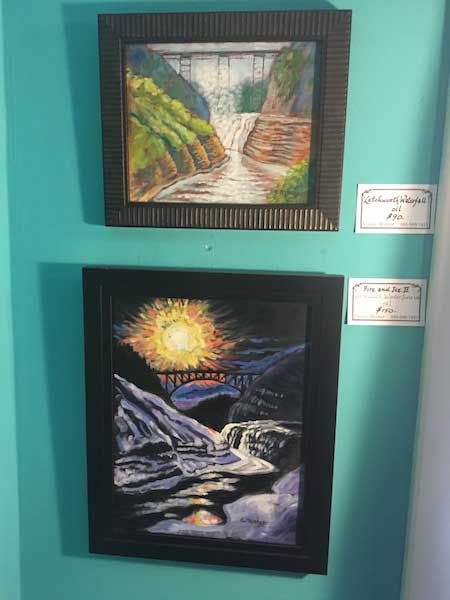 Mosher painted these images of Letchworth, showing the previous bridge at top and the new bridge at bottom.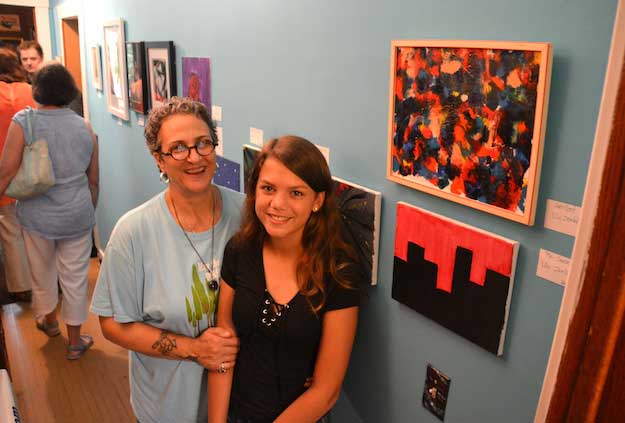 Kim Martillotta Muscarella, owner of the gallery, is pictured with her 14-year-old granddaughter Lily Zambito, who has seven paintings in the art show, including untitled at top and "Pink Sunset" at bottom.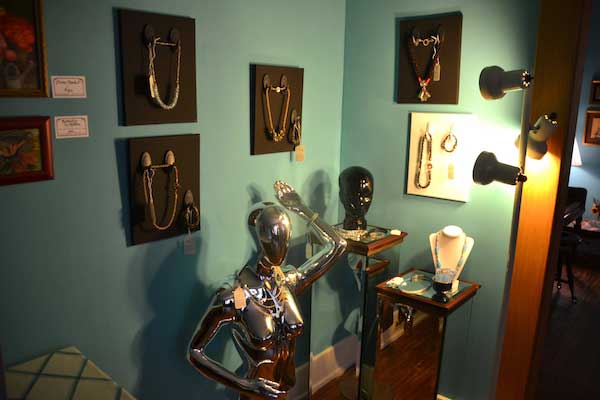 Jan Kisiel has paintings and kumihimo jewelry in the art show.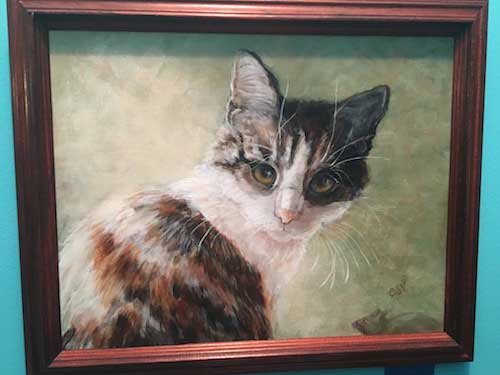 Chris VerSteeg of Kendall won the blue ribbon for best of show for this painting of her kitten during a recent show at A Different Path Gallery in Brockport. She entitled this portrait, "Determination." VerSteeg has several other paintings on display at Marti's.
The gallery is at 229 North Main St. People are welcome to stop by and see if the gallery is open.