Marker will highlight Aqueduct, engineering feat in Medina more than a century ago
MEDINA – A new historical marker will highlight one of the great engineering feats along the Erie Canal: the aqueduct in Medina where the Oak Orchard Creek goes under the Erie Canal with the creek then plunging in a waterfall north of the canal.
The Orleans Renaissance Group will be putting up the marker, with assistance from the Medina Sandstone Society, which provided a $500 grant for the project. The Village Board has agreed to allow the marker in the Canal Basin.
"ORG felt that recognition of this engineering marvel was way overdue," said Chris Busch, ORG president. "During the widening of the canal to create the Barge Canal, the problem of carrying the canal over the gorge at the Oak Orchard was the most studied engineering issue of the rebuild.
"The concrete wall that holds back the canal is actually a dam and is longer than the Hoover Dam," Busch said. "At one point, engineers had considered removing the loop and moving the canal to a straighter path across the Oak Orchard, using a steel truss system. That idea was abandoned and the result is what you see today – an engineering marvel."
There isn't a timetable for when the new marker will be erected. It needs to be fabricated.
This is the second marker that ORG has pushed for in medina. The first one was dedicated on April 24, 2015 and highlights Frederick Douglass, the famed abolitionist who visited the area several times in the mid-1800s.
Douglass lived in Rochester and was a powerful orator and newspaper editor. The historical marker on Main Street in Medina highlights two speeches he gave in Medina.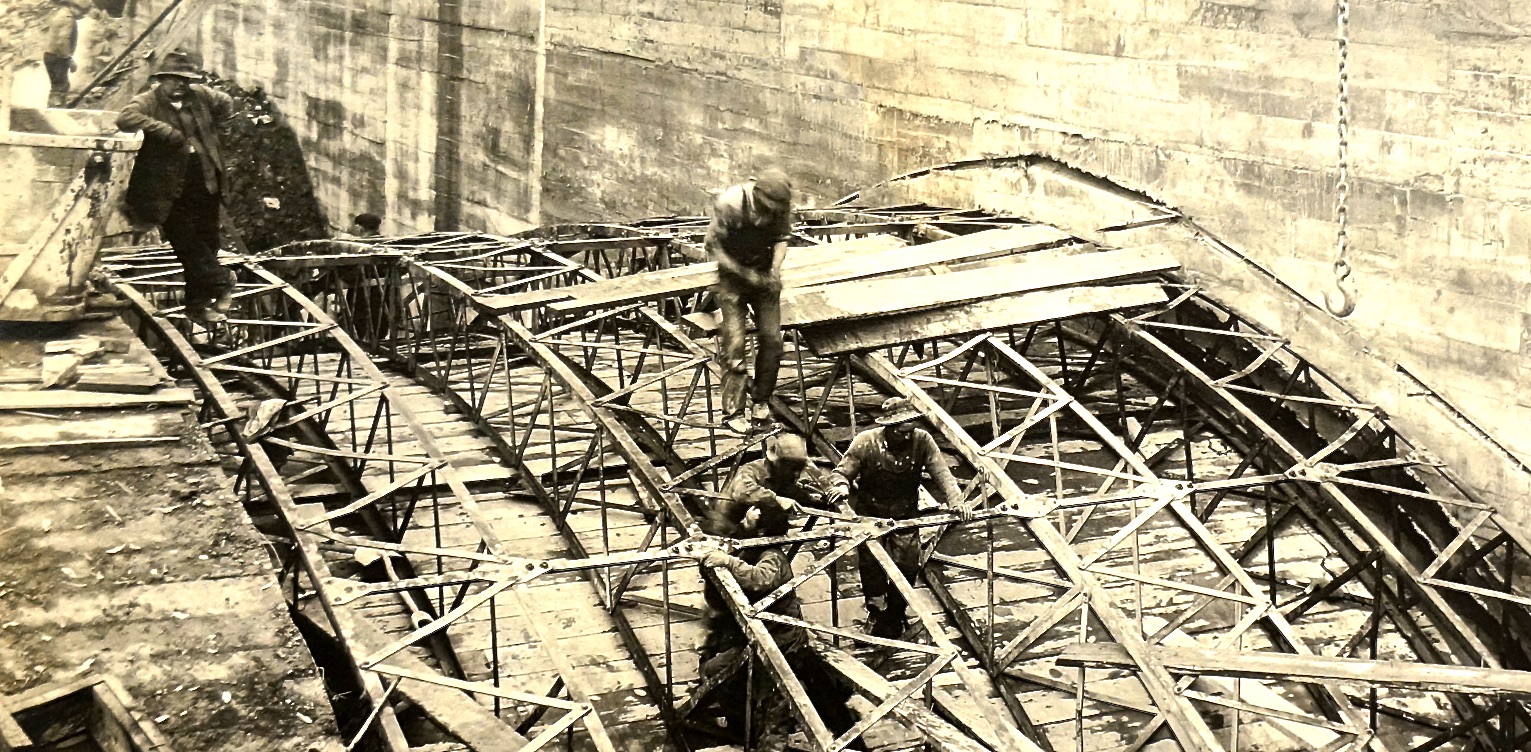 These photos show construction of the aqueduct. This portion of the 1905-1918 expansion of the canal was completed in 1914-1915.