Marching bands put on a show for big crowd at Vets Park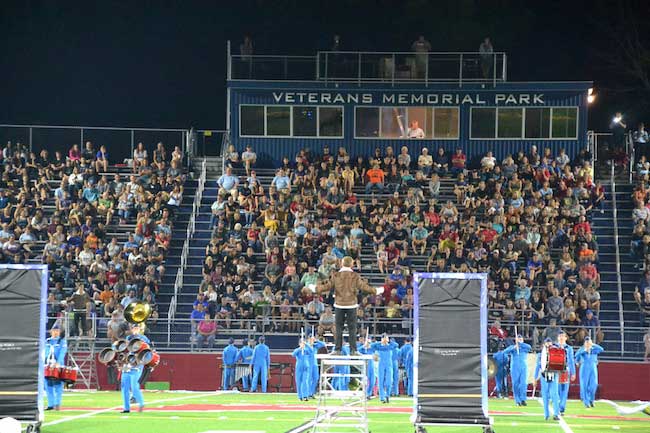 Photos by Tom Rivers
MEDINA – Lancaster's Marching Band performed, "Into the Yonder Blue," which is a tribute to the U.S. air forces, during Saturday's Fall Festival of Bands at Vets Park in Medina. KC Gust is the junior drum major for Lancaster.
More than 1,000 people filled the bleachers for the show, which included nine marching bands.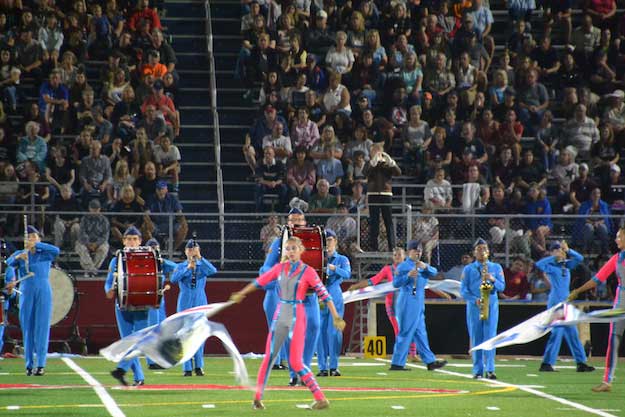 Lancaster competes in the National Class and came in second with a score of 75.55.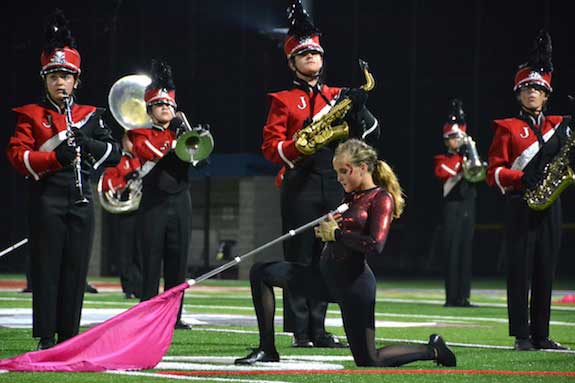 Jamestown's show is entitled, "Journey Home," sends a message, "There's no place like home" while people go on a journey of discovery. Jamestown, which competes in the National Class, had the highest score of the day with 77.55.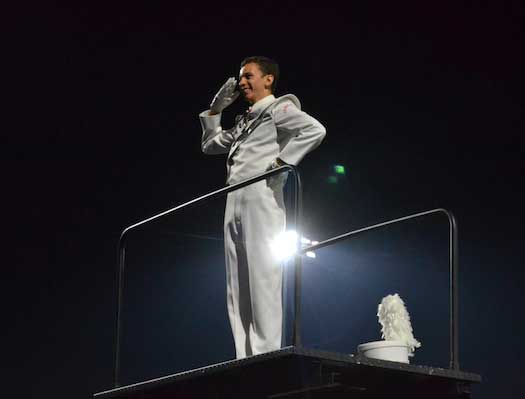 Jamestown's drum major Dylan Lydell lets the judges know the band is ready to perform.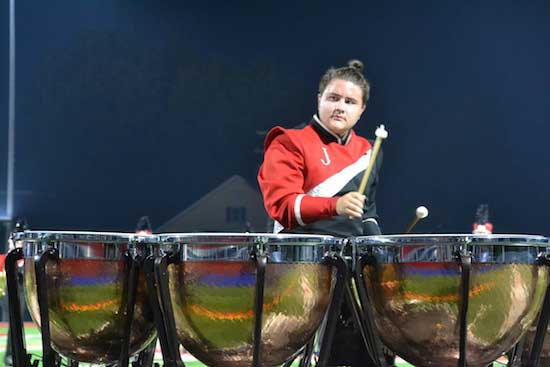 A Jamestown student plays the timpani or kettledrums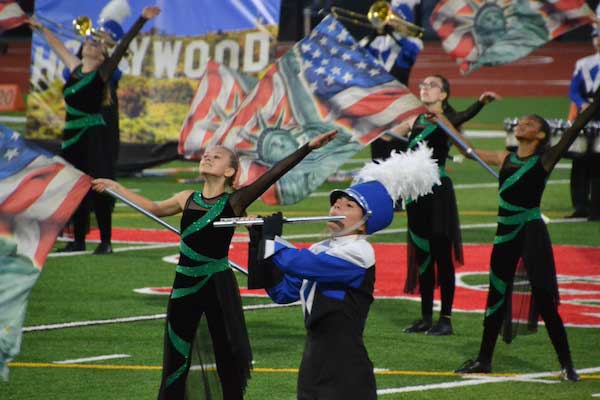 Webster's Marching Band performed "The Journey" and was second in Large School 2 with a score of 71/95.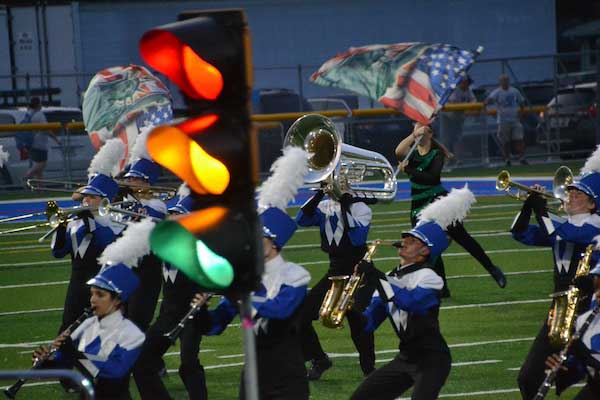 Webster's performance included traffic and construction signs in the program. Many of the bands brought out props to add to the presentation.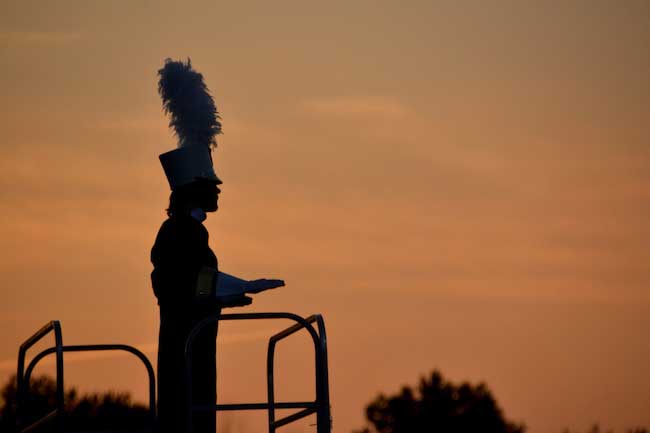 Ethan Smith is the drum major for the West Seneca Marching Band.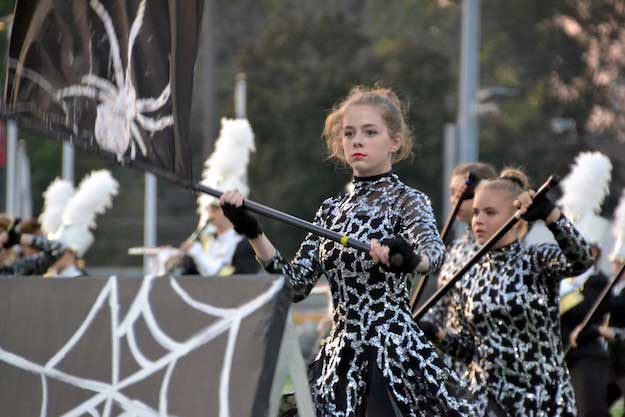 West Seneca's Marching Band performed, "Along Came A Spider." The band came in third in the Large School 2 Class with 71.55 points.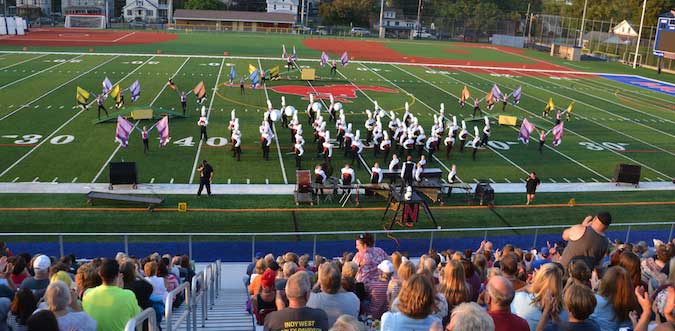 Northwestern from Albion, Pa., performed, "Stages of Life."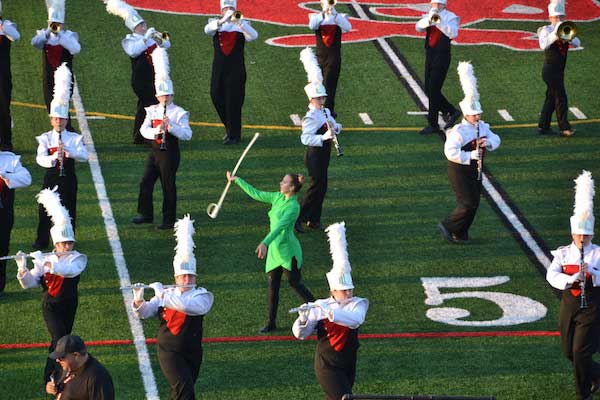 The band from Northwestern was first in the Small School 3 Class with 70.45 points.
Other bands in that class included: Le Roy, with 65.55 points; and Pioneer with 64.3 points.
Le Roy performed, "Twinkle, A Dream Among the Stars." The Pioneer High School Marching Band's show is called "Periodic Table of Music Notation."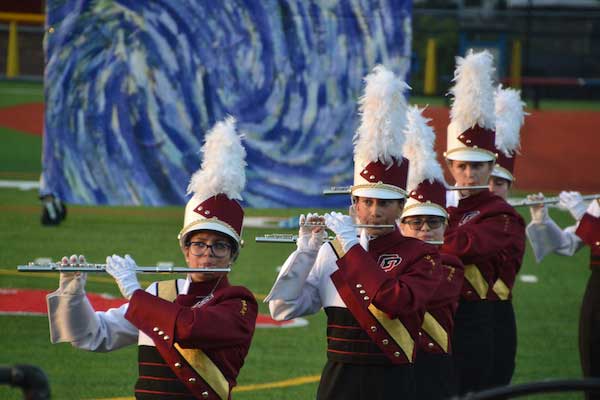 The Quaker Marching Band from Orchard Park's show is entitled, "Starry Night," and was inspired by the famous oil painting by Vincent Van Gogh.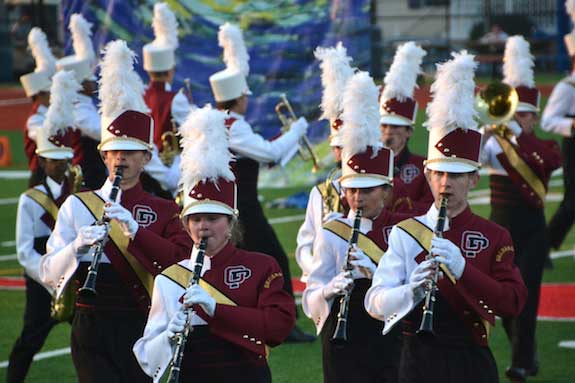 Orchard Park was first among the Large Schools with 74.95 points.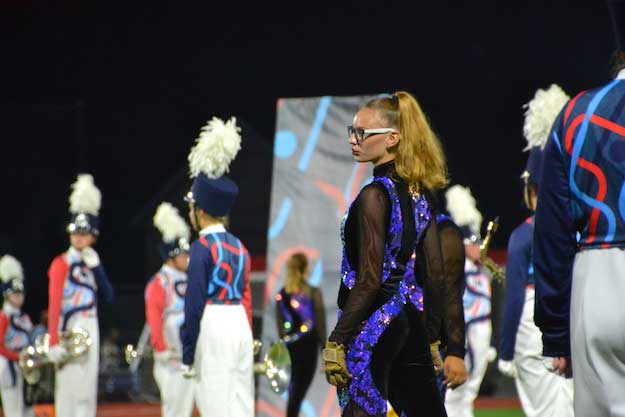 Destiny Jones is a member of the Color Guard for the Medina Mustang Band.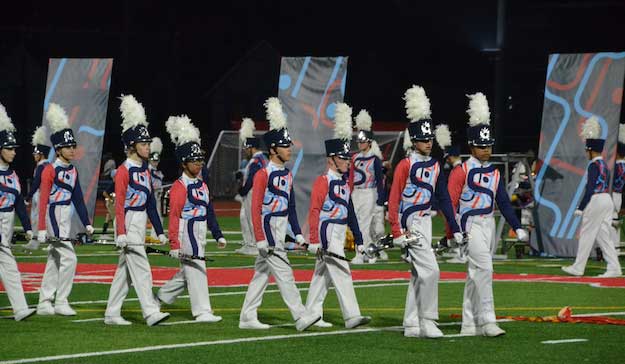 Medina's show of "Walk the Path" is an exploration of finding your path, taking action, and walking the path forward.
Medina was first in the Small School 1 Class with 76.6 points.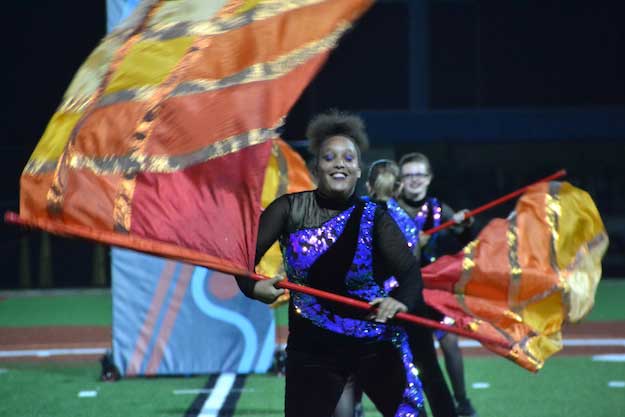 Bianca Islam has a big smile while performing with Medina's Color Guard.