Many trees toppled from high winds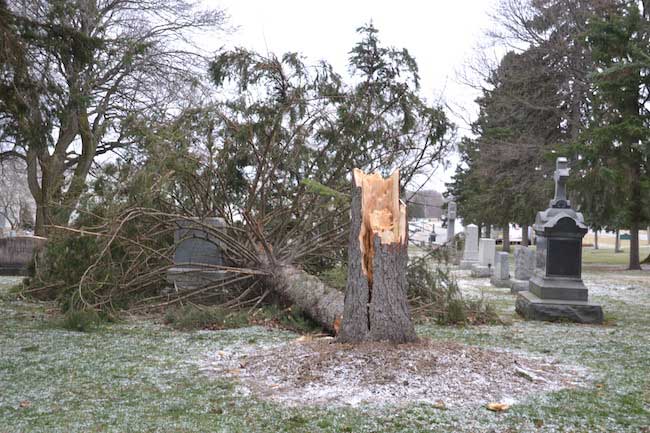 Photos by Tom Rivers
ALBION – One of the trees at St. Joseph's Cemetery on Route 31 in Albion snapped from the high winds that started Wednesday afternoon and continued overnight.
There were more than a dozen trees that fell on Wednesday evening, with several blocking lanes and roads in Orleans County.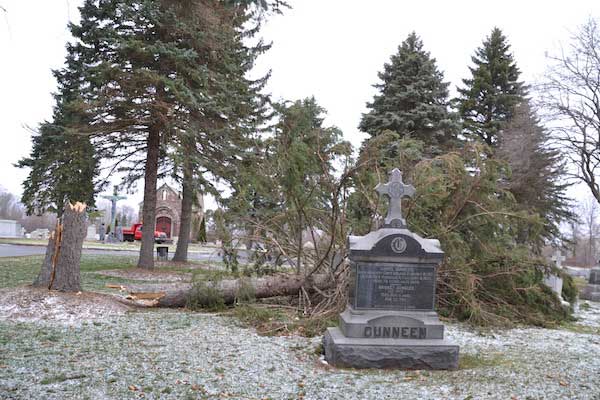 The fallen tree at St. Jospeh's Cemetery is in front of the Cunneen plot.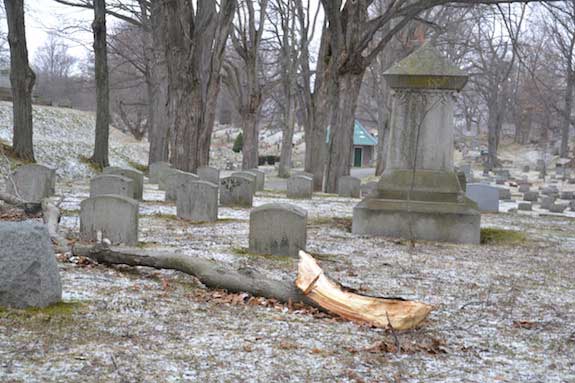 This big branch fell at Mount Albion Cemetery. (I drove around the historic cemetery and didn't see any trees down, but numerous broken branches are on the ground.)