Many Thanksgiving dinners served up for free in Albion today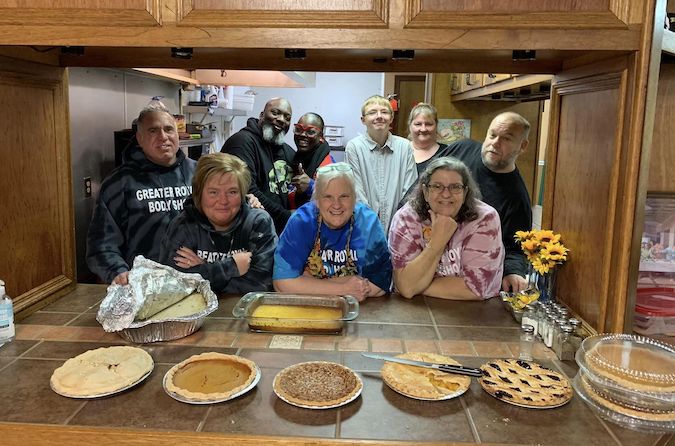 Photos by Tom Rivers
ALBION – The at the Masonic Lodge in Albion poses in the kitchen after they served 182 Thanksgiving dinners.
The Renovation Masonic Lodge teamed with The Royal Body Shop Outreach Ministries to prepare and serve the meals. Pictured in front from left include Lisa DeCarlo, Val Rush and Bonnie Johnson. Back row: Dan DeCarlo, Pastor Al Wilson, Ykeeta Wilson, Decklan Meiers, Nicole Horn and Jeff Holler.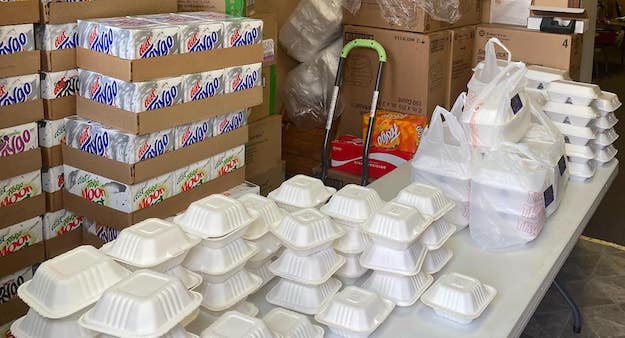 Provided photos
Many of the meals were takeouts were delivered to local EMTs, law enforcement officers, Arc residences and the Boxcar Apartments.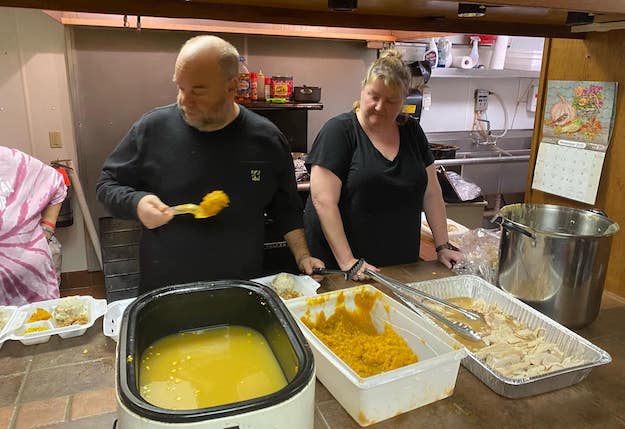 Jeff Holler and Nicole Horn fill a takeout tray with food.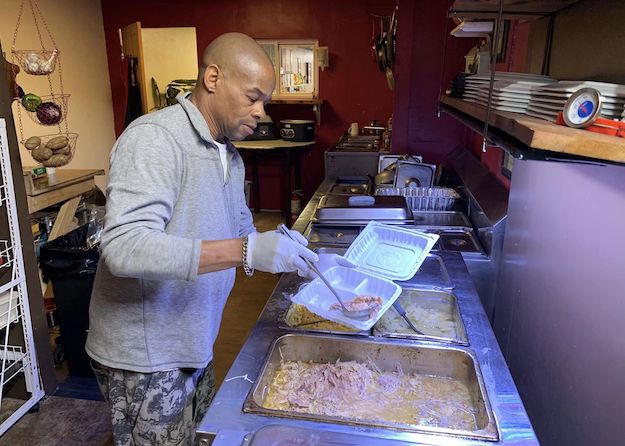 Photos by Tom Rivers
Lee Tisdale, owner of Romyn's Smoked BBQ on Bank Street, also served Thanksgiving meals for free today. He was up to 23 meals at about 2 this afternoon and would be open until 6 p.m.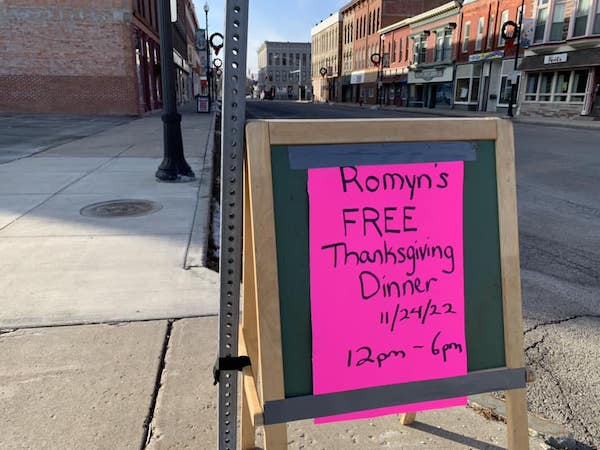 Tisdale opened Romyn's about three years ago. He serves barbecued food, as well as Philly steaks, hamburgers and other food.
"This is just a way to give back to the community and thank you for their support," Tisdale said.
The Orleans Koinonia Kitchen at Harvest Christian Fellowship in Albion also had 350 meals ready to be served today for the community.