Many 'talents' on display at Albion variety show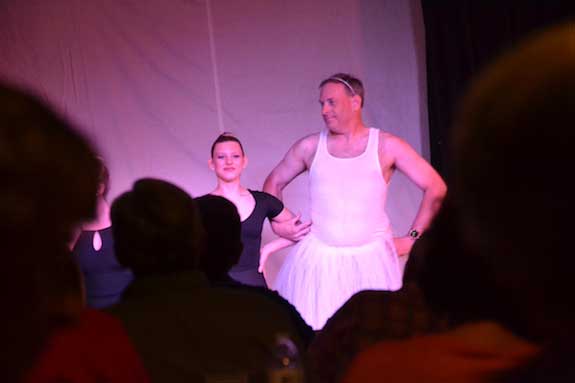 Photos by Tom Rivers
ALBION – The Cabaret at Studio B welcomed talent from the Albion community for a variety show, with dancing, singing and comedy routines on Saturday night.
One of the dance numbers including Lauren Thomas doing ballet, only to be joined by her father Todd Thomas in a tutu.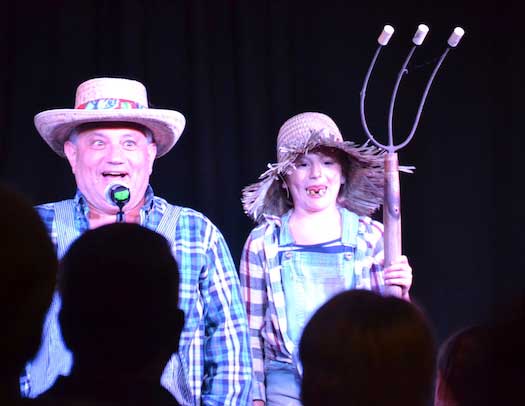 David Sidari and his daughter Gina did a Hee Haw skit. Amy Sidari, owner of the cabaret and Gotta Dance by Miss Amy, also was part of the routine.
Some of the performers on Saturday included Gary Simboli, Marcy Downey, The Gotta Dance Performers, Angela Tarricone and Rylie Seielstad. Tom Rivers of the Orleans Hub also did a fake news cast of local events featuring the character Gilbert Thunderburk.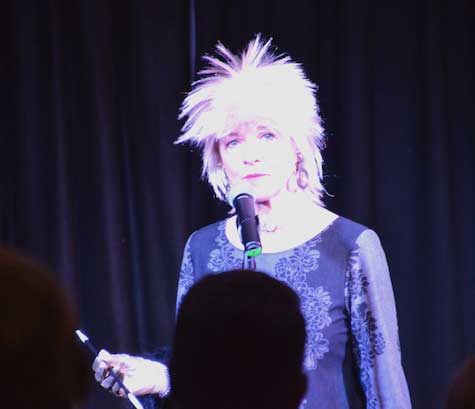 Marcy Downey did a funny portrayal of the late comedian, Phyllis Diller.