Many soldiers from Orleans County were POWs during World War II
6 from community died while in grim conditions under German and Japanese
By Catherine Cooper, Orleans County Historian
"Illuminating Orleans" – Volume 1, No. 14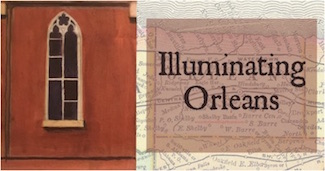 "To me, this didn't happen years ago. It was yesterday. It is today…I just can't forget…to some extent, I remain a prisoner of war."
These were the haunting words of Robert Ryan, speaking in 1995, some fifty years after his experience as a prisoner of war in Germany. Pvt. Ryan was one of the Orleans County veterans who shared the common bond of having their freedom suddenly snatched away while serving their country.
"The army taught us only two alternatives – kill or be killed. Nobody taught us how to sabotage and survive," continued Ryan.
They quickly adapted. The majority of the Orleans County prisoners of war were held in German camps where grim conditions worsened as the war drew to a close. With food supplies running low for the general population, little was spared for POWs. Overcrowding, lack of medical attention and forced marches exacerbated the situation.
Remarkably, all but two of the prisoners from Orleans County survived German captivity. According to military records, Sgt. Leon J. Wochna of Albion was "executed….shot while attempting to escape."
Pvt. Elmer Jacobs of Shelby died on April 5, 1945, the day that he was liberated from a German prison camp where he had been confined for seven months.
Soldiers who were captured by the Japanese experienced brutal captivity and suffered the highest death rates. Four of the eight Orleans County prisoners held by the Japanese died in captivity: Sgt. John E. Dujenski, Sgt. Leo R. Shannon, Pvt. Elwood J. Smith, and Sgt. Ross C. Turner.
Five of the Orleans County soldiers held by the Japanese were on the arduous Baatan Death March: Sgt. Leo J. Grabowski, Mast. Sgt. William F. Larimer, Sgt. Leo Shannon, Pvt. Elwood J. Smith and Sgt. Ross C. Turner.
On November 13, 1983, the Orleans County former POWs were honored with the New York State Conspicuous Service Cross presented by the Hon. Stephen Hawley, at an event held by the American Legion in Albion.
Each former POW was also given a plaque, donated by Sheret Post, with the following inscription:
"For honorable service to God and country, while interned as a prisoner of war. From the grateful citizens of Orleans County."
The following list of Orleans County former POWs has been compiled by the Historian's Office with the gracious assistance of Nancy Traxler, Orleans County Veterans Service Agency and Frank R. Berger.
Soldiers from Orleans County who were Prisoners of War in World War II
Lieut. Claude I. Bennett – Germany 2/5/45 -1945
Lieut. Herbert F. Bohnet, Jr. – Germany 3/8/44 -1945
Pfc. Alfred J. Brust– Germany 1/17/45 – 1945
Cpl. Charles L. Buck – Germany
Pfc. Carl Budynski – Germany 4/6/45 – 1945
Pfc. Herbert E. Calkins – Germany
Cpl. Daniel R. Cole – Germany
Cpl. Francis M. Cole – Germany
Lieut. Donald S. Cielewich – Germany 8/14/44-5/45
Sgt. John E. Dujenski – *Died while POW – Japan 5/7/42 –
Cpl. Joseph E. Fadale – Germany 1/22/45 – 1945
Second Lieut. Arthur V. Fagan – Germany
Sgt. Robert D. Garrett – Germany
Cp l. Ralph E. Gottovi – Japan 12/44 – 1945
Sgt. Leo J. Grabowski – Japan 5/7/42-1945
Lieut. Watson Grant– Germany 3/6/44 -1945
Walter E. Hughes
Pvt. Elmer Jacobs, Elmer – (Died day freed) – Germany 9/17/44-5/5/45
Major Gerald A. Jackson – Germany 9/28/44-1945
Pfc. Jason. E. Jeffords – Germany
Second Lieut. Norman R. Lacey – Germany
Mast. Sgt. William F. Larimer – Japan 1/42-1945
Pvt. Daniel Lombardo – Germany 1/45 – 1945
SSgt. William A. Marsh – Germany
Franklin O. Miller
SSgt. Joseph J. Monacelli – Germany 11/8/44-1945
Sgt. D. Allen Norman – Germany 12/20/43-1945
Sgt. Charles R. Owen – Germany 7/29/43-1945
SSgt. Daniel J. Piedmont – Germany 10/14/43-1945
Sgt. Milford A. Rahn – Germany
Pvt. Frederick M. Roth – Germany 12/20/44-1945
Pvt. Robert E. Ryan – Germany 1/23/44 – 1945
Sgt. Leo R. Shannon*Died while POW – Japan 5/7/42
Sgt. Frank A. Sheldon – Germany 10/4/44-1945
Pvt. Elwood J. Smit – *Died 5/19/1942 while POW – Japan
Sgt. Joseph J. Tomasino – Germany 12/14/44-1945
SSgt. Ross C. Turner – *Died 8/5/1942 while POW – Japan
Pfc. Joseph Viterna – Japan
First Sgt. Leon Wochna – *KIA while POW – Germany 1/24/44-1/26