Many bands enlivened the Strawberry Fest parade in Albion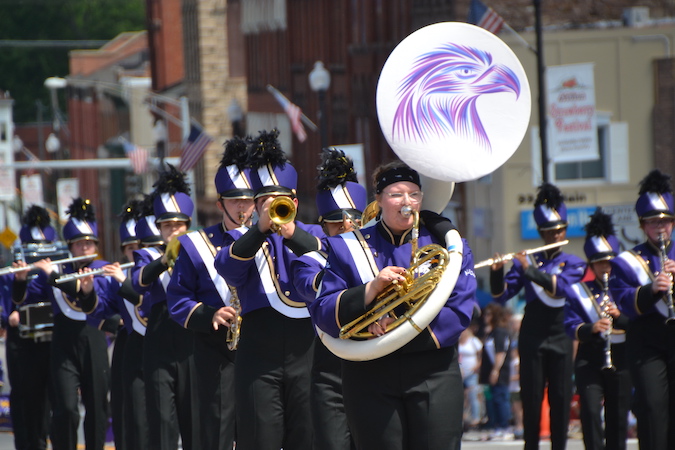 Photos by Tom Rivers
ALBION – Abby Kipler plays the sousaphone for the Albion Purple Eage Marching Band on Saturday during the Strawberry Festival parade, which returned after being cancelled in 2020 and 2021 due to Covid.
There were nine bands in the parade, which started at the school at 10 a.m. and ended at 11:30 in the downtown.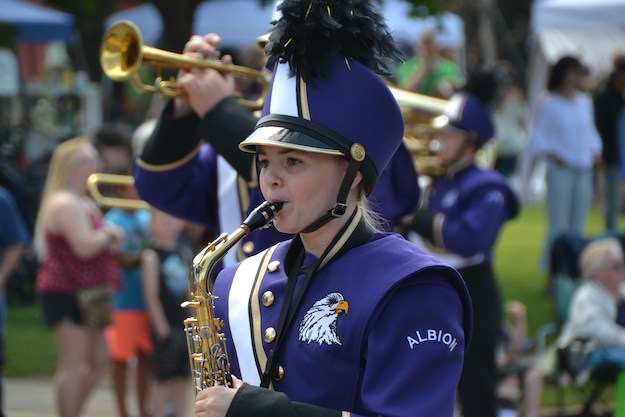 Alektra Hess plays the saxophone for the Albion marching band. This year the theme for the band's show is "For Peace, Justice, and Good," which is a tribute to superheroes.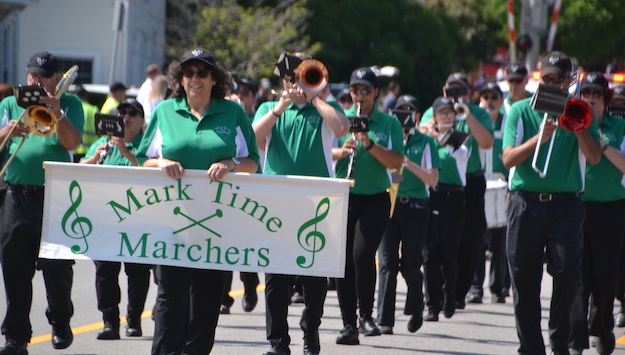 The Mark Time Marchers were back for the parade in Albion.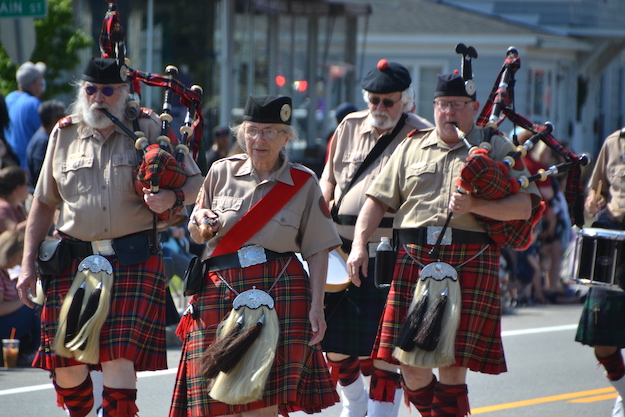 Rochester Scottish Pipes & Drums made their presence felt.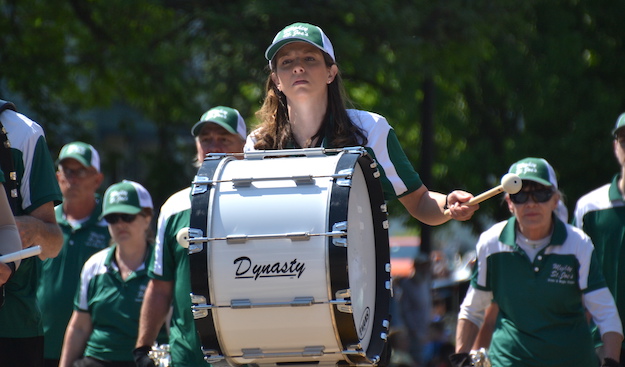 The Mighty St. Joe's Alumni Corps doesn't shy away from a big drum line.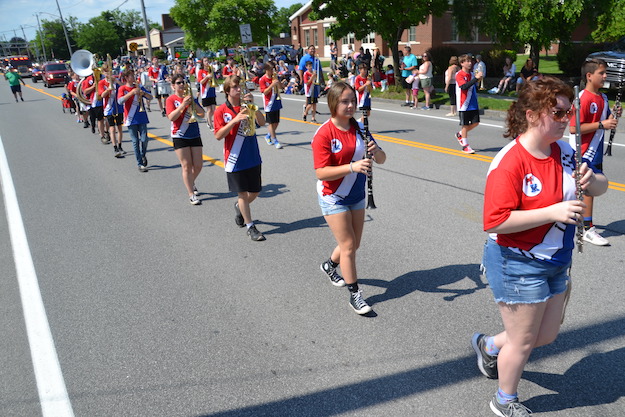 The Holley-Kendall Marching Band performed in the parade.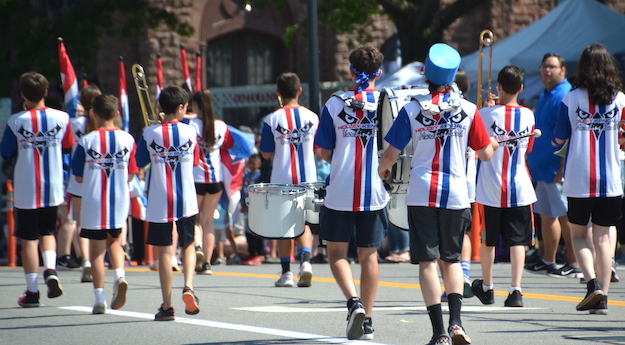 The Holley-Kndall band wears the colors from both schools. The band has grown in members this year.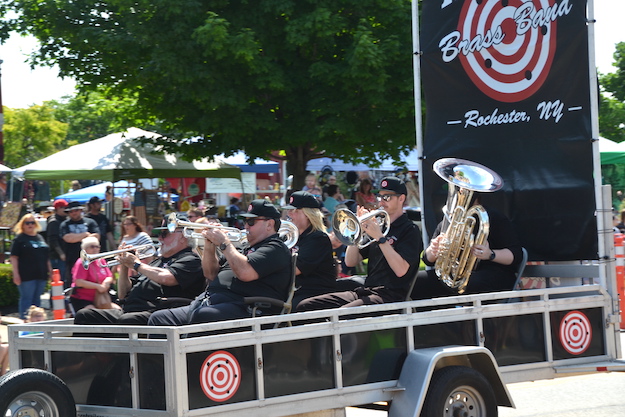 The Hit Man from Rochester brought a big brass sound to the parade.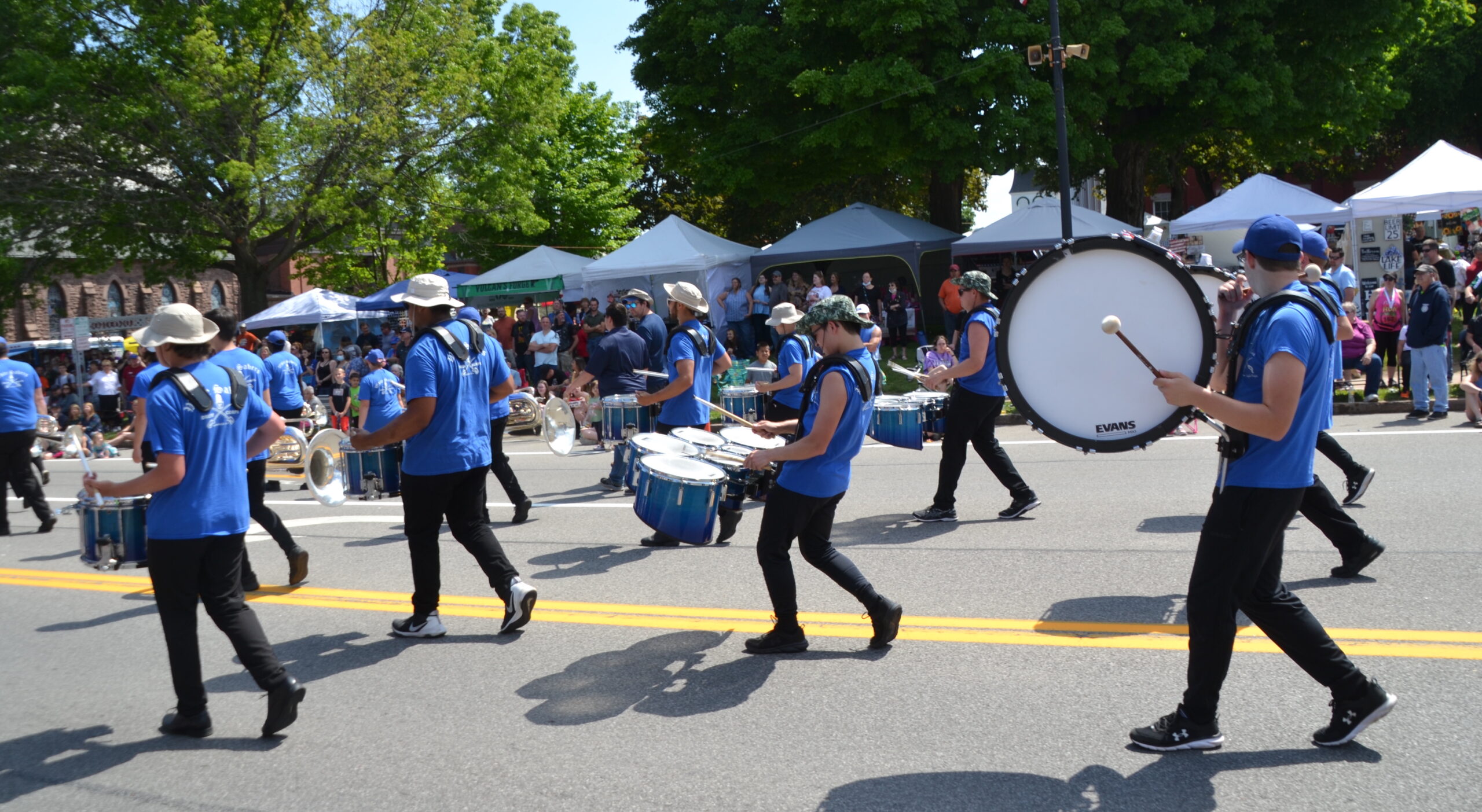 The White Sabers Drum and Bugle Corps based in Dansville returned to Albion for the parade on Saturday.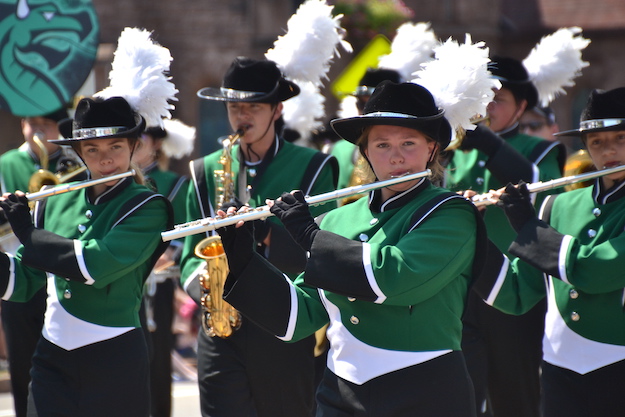 The Pembroke Marching Dragons have been a parade mainstay for years.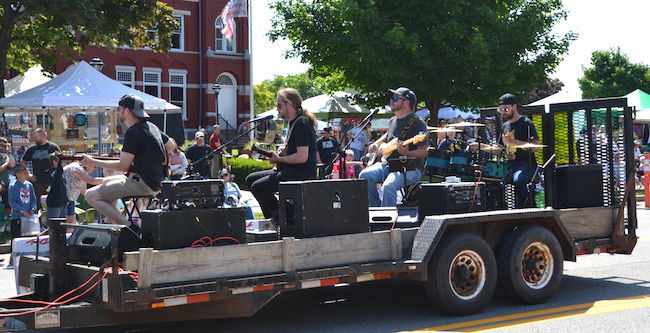 These four rocked on this float to promote the upcoming Sumer Festival featuring Rock the Park on Aug. 6 at Bullard Park. Several bands will perform that day from Aug. 6. That event is dedicated in memory of Jonathan Doherty, who was an active community volunteer.
Pictured form left include Mike Whiting, Dylan DeSmit, Zack Burgess and Chad DeSmit.