Many activities in Albion downtown for Hometown Holiday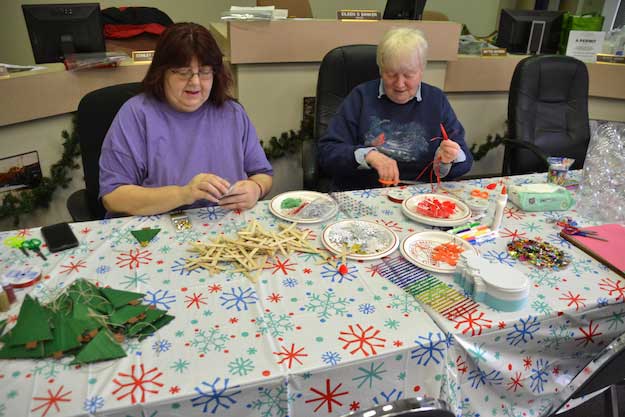 Photos by Tom Rivers
ALBION – The Albion Merchants Association is hosting its seventh annual Hometown Holiday in the downtown today from 10 a.m. to 4 p.m.
Debbie Grimm, left, and Grace Kent are getting crafts ready for children in the Village Office at 35-37 East Bank St.
The Village Office also will have Mr. Scribbles, coffee with a cop and a coloring contest. There is free coffee and doughnuts this morning and free pizza at noon while supplies last at the Village Office.
Other businesses are also hosting activities, including cookie decorating, a sing-a-long, letter writing to Santa, crafts with Mrs. Claus, Christmas trivia and a reindeer raffle with 28 items up for raffle.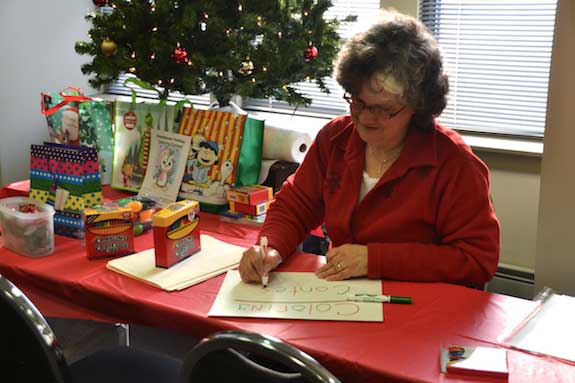 Anita Finley is ready for people to enter the coloring contests. There will be prizes for children 5 and under, ages 6 to 9, and ages 10 to 12. Finley's husband Todd is owner of the Oak Orchard Canoe. They are members of the Albion Merchants Association.