Man runs into wooded area after crashing into trees on 104, evades capture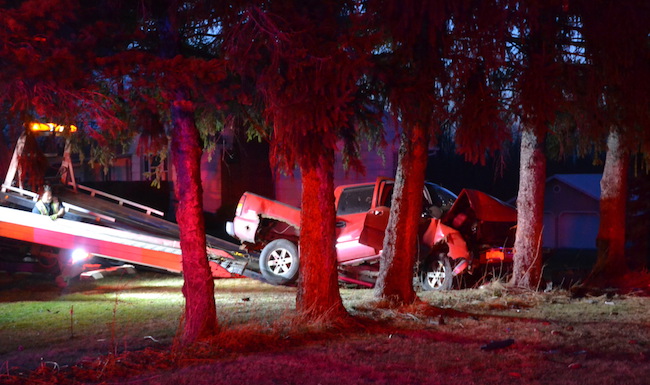 Photos by Tom Rivers
MURRAY – The driver of this pickup truck crashed into this row of trees at about 5:20 p.m. on Route 104 in Murray, between Norway and Hurd roads.
The driver then took off running into a wooded area. As of 8 p.m., the man had not been located by law enforcement. State Police brought in a helicopter and K-9 and were unable to see the man, a state trooper said.
"We're still looking for him," the trooper said at the scene of the accident, while the truck was being removed. "We're mainly concerned about his welfare, that he may be injured and need help."
The trooper said it's possible the man may have been picked up by someone. A witness soon after the accident said the man claimed he was OK and then took off running.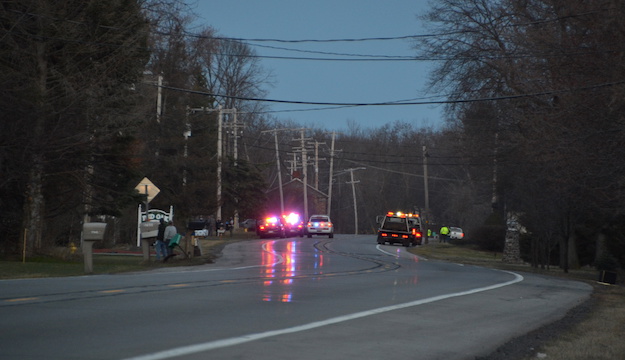 A section of Route 104, between Hurd and Norway, was shut down for more than two hours. The road was about to reopen at 8 p.m.