Man presumed drowned in Murray quarry, trying to rescue dog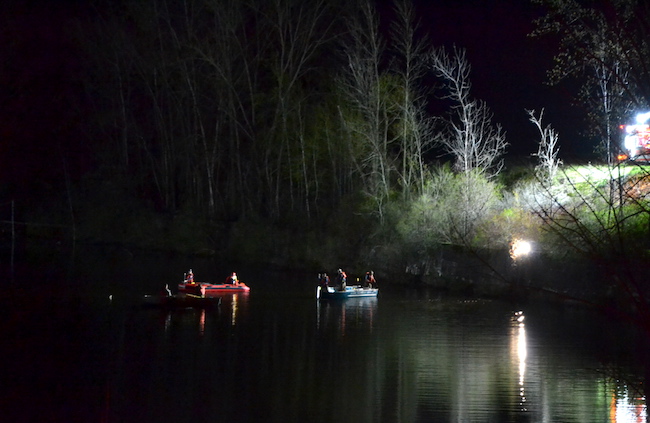 Photos by Tom Rivers
(UPDATED at 12:30 a.m. on April 24: The man was located deceased at about 11:15 p.m. near the embankment on the south side of the quarry in a deeper water hole, Murray Fire Chief Harris Reed said. Firefighters in one of the rescue boats found the man before the dive teams from Niagara and Monroe counties arrived.
The man's body was taken by Christopher Mitchell Funeral Homes. No additional information is available.)
---
MURRAY – A man is presumed to have drowned after going into the cold water of a former quarry near Canal and Fancher roads on Friday night, trying to rescue a dog.
The top photo shows rescue boats from the Albion Fire Department, Medina Fire Department and the Murray Joint Fire District.
They are near the south side of a quarry owned by Mike and Michelle Vendetti.
A man went into the quarry after a dog and was calling for help. Firefighters were dispatched to the scene at 8:45 p.m.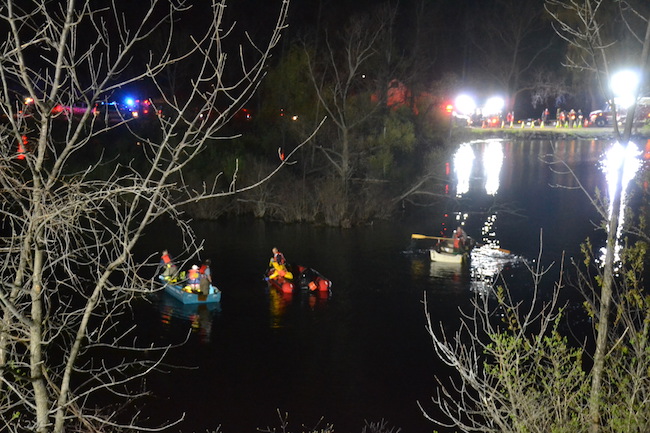 It is a steep embankment with lots of brush on the south side. (This photo is looking towards the north side.) The quarry water where the man went in is about 15 to 20 feet deep. The water is muddy with a current, making it hard to find someone, said Harris Reed, fire chief of the Murray Joint Fire District.
Dive teams were coming from Niagara and Monroe counties to help find the man, Reed said.
Dogs that can detect the scent of humans from the top of the water also were being called to assist.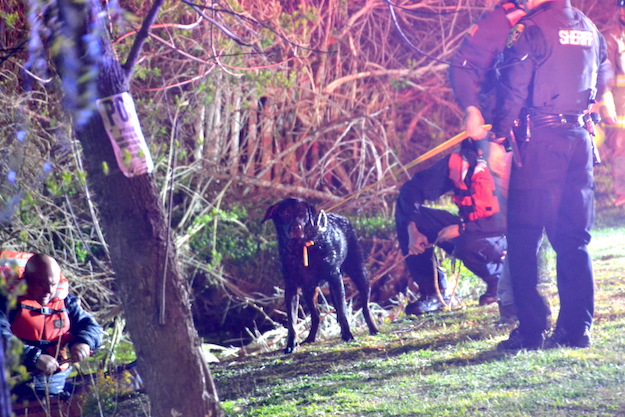 The dog that went into the water was found safe on a ledge on the south side of the quarry. It was brought to shore on the north side of the quarry along Canal Road by Murray firefighters. Murray had two rescue boats in the water, one from the Holley Fire Department and one from Fancher-Hulberton-Murray. Those departments formed a joint district on Jan. 1, 2021.
The dog was soon covered in a towel and was kept warm inside a Carlton rescue truck. Carlton also put a rescue boat in the water.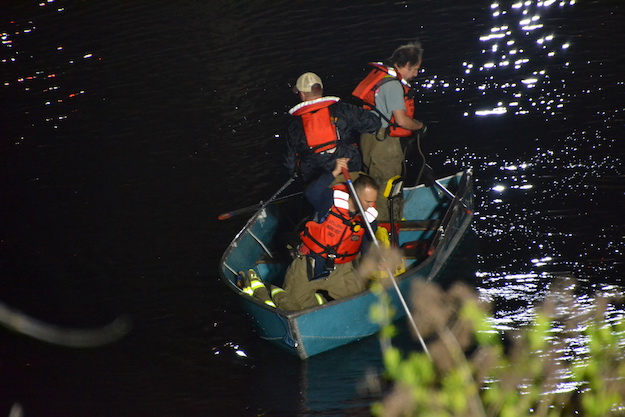 Albion firefighters, including Steven Papponetti in front and Fred Piano in back, try to locate the man who went into the cold water after a dog.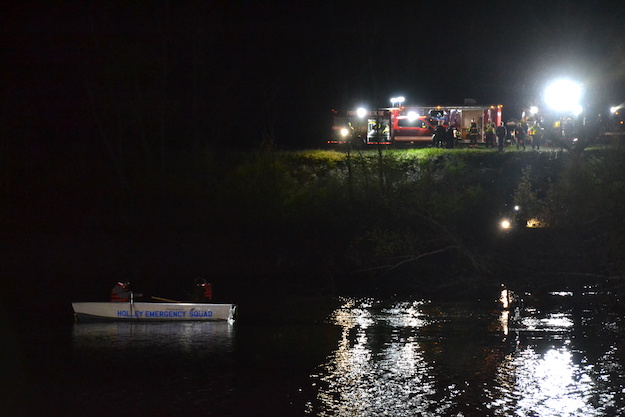 Emergency responders created a grid to track spots in the quarry where they had searched. The man and the dog went down the embankment shown in the photo.
Firefighters from Albion, Carlton, Clarendon, Medina and Murray responded to the scene, with Brockport filling in at the Murray fire station.