Man, 30, suffers severe burns in grease fire at Albion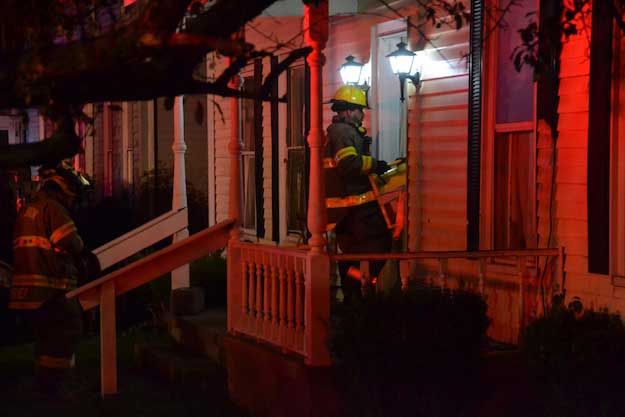 Photos by Tom Rivers
ALBION – Firefighters carry a fan into a house at 105 West State St., where there was a grease fire that caused severe burns to a 30-year-old Albion. The fans were used to blow smoke out of the house.
The man was cooking and tried to put out the grease fire. He suffered severe burns and was taken by COVA ambulance to Strong Memorial Hospital in Rochester.
The man is the grandson of Suzanne Bourke, wife of Orleans County Sheriff Chris Bourke.
Firefighters were dispatched to the scene at 9:56 p.m. Albion, Barre and Medina responded, along with the Orleans County Emergency Management Office and Albion Police Department.