Mama swan helps babies on maiden voyage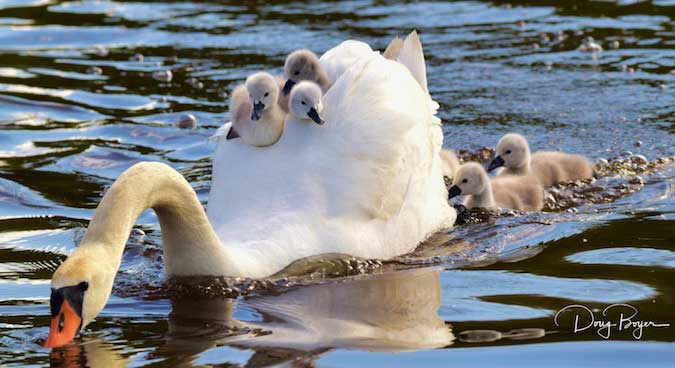 Photos courtesy of Doug Boyer
LAKE ALICE – A mama swan helps her six babies take their maiden voyage in Lake Alice. Doug Boyer has sent similar milestone photos before of a mother swan helping her babies on the maiden voyage. The event usually happens around Mothers' Day.
He took these photos on Saturday evening.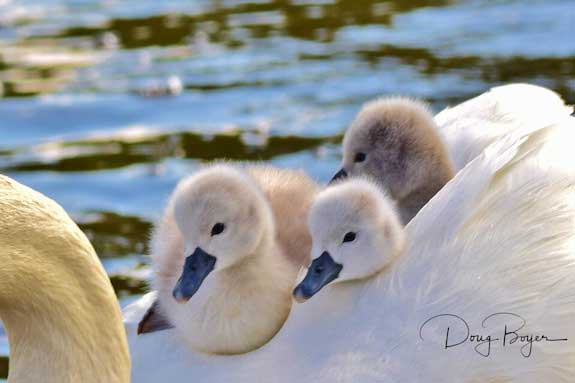 "This never gets old!" Boyer said in an email. "Six baby swans on mama's back. We have only seen her one time in the last six weeks, when papa took a turn sitting on the eggs."