Major mudfest for runners at Sectionals
Many lost shoes while racing in freezing temps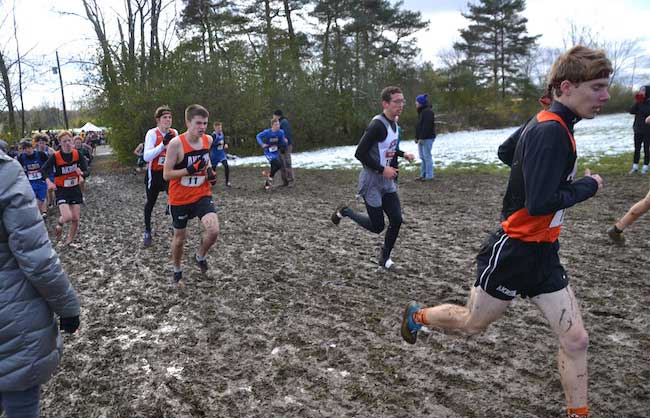 Photos by Tom Rivers
EAST AURORA — Hundreds of cross country runners in Section 6 had to run through deep mud for parts of Friday's cross country Sectionals race at Knox Farm in East Aurora.
This photo shows Zach Sanford, right, of Akron running up a muddy hill. His teammate Joshua Kidder is close behind. Sanford was the first Akron runner to complete the course. He was 31st overall in a time of 18:35. Kidder was 38th in the Class C boys race in 18:50.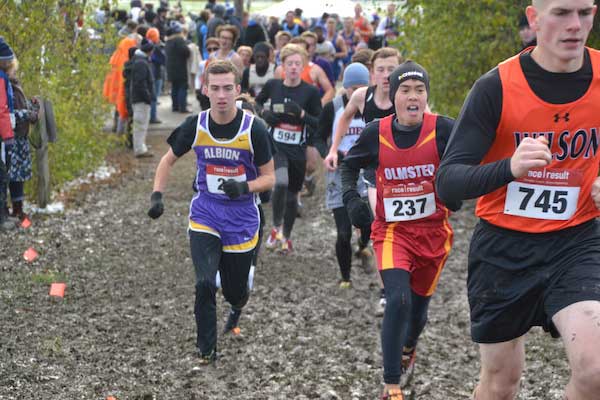 These runners struggle to get through the mud on one of the hills. They include Alex Martinez of Wilson (72nd at 20:06), Alex Glynn of Frederick Law Olmsted (76th at 20:31) and Josh Depoty of Albion (77th at 20:34).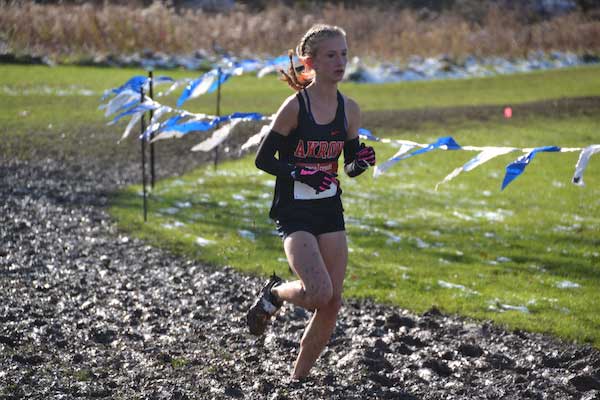 Lauren Wagner, a sophomore at Akron, won the girls Class C race in a time of 19:56.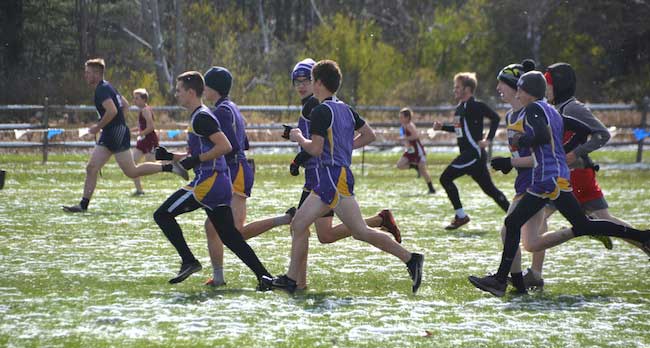 Some of the Albion runners are together at the start of the race, where the temperatures were at freezing with snow on the ground. From left include Josh Depoty, Kyle Pappalardo, Reuben Rivers, Brian Spall, Greg Neptune and Landin Chaffee. Zack Fuller also ran for Albion.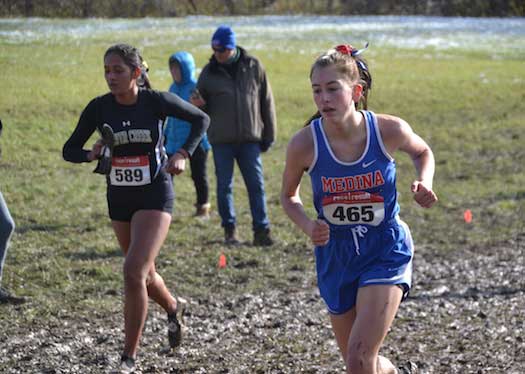 Hannah Heil of Medina fights the elements at Knox Farm. She would finish 67th in 25:23. The Silver Creek runner is holding one of her shoes that came off.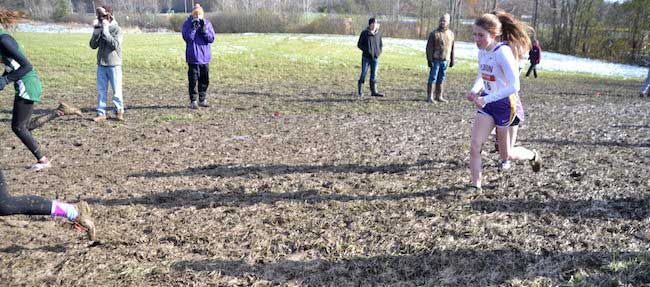 Alanna Holman of Albion was one of the top finishers from the Niagara-Orleans League. She battles to get up a muddy hill. Holman, a junior, was 7th with a time of 20:48.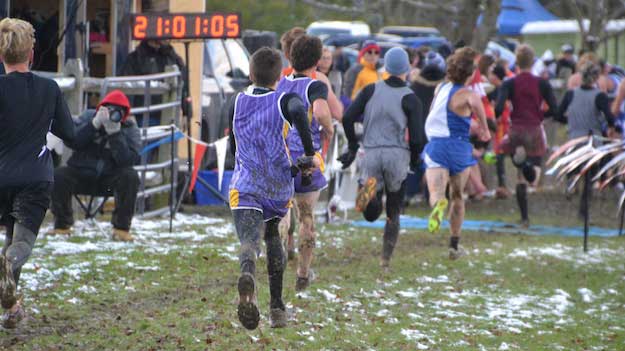 These runners, including Brian Spall and Landin Chaffee of Albion, head for the finish line. The backs of their legs and covered in mud.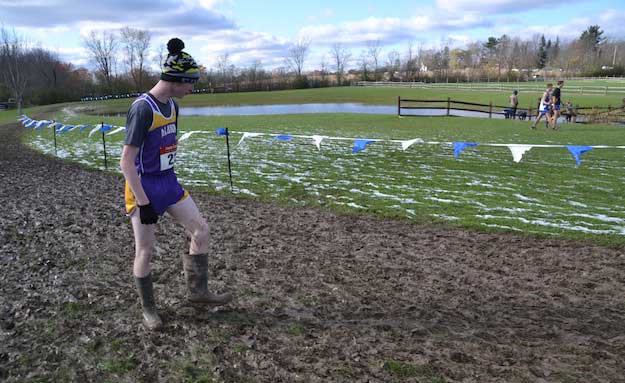 Greg Neptune, an Albion freshman, looks for his lost shoe after his race. Neptune's shoe got stuck in the mud after about a half mile and he ran the remaining 2.5 miles with one shoe.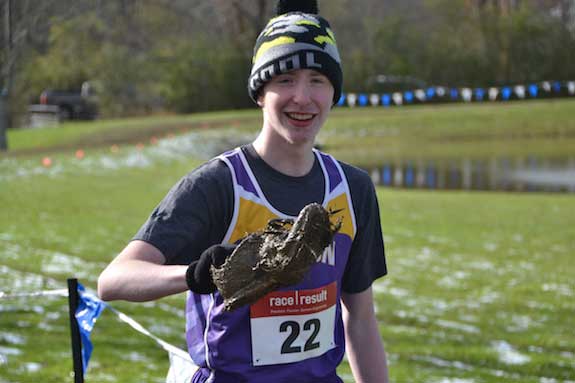 Greg Neptune smiles after pulling a shoe from the mud. After closer examination he realized it wasn't his shoe. Several of the runners had their shoes dislodged from their feet.