MAAC Clothing Depot is headed to new location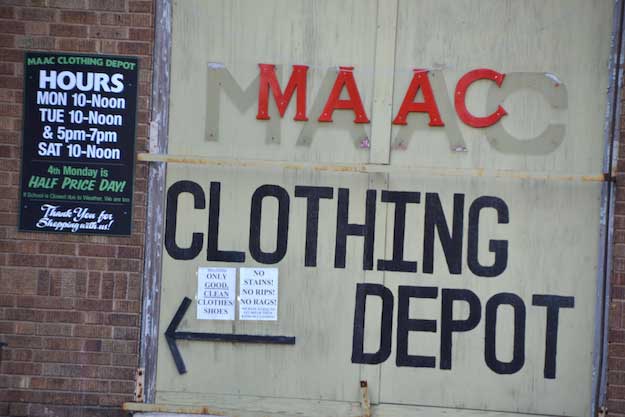 Photos by Tom Rivers
MEDINA – The MAAC Clothing Depot, which goes back to at least 2005 at Calvary Tabernacle Assembly of God in Medina, had its last day at the church. Volunteers that run the depot will reopen the newly named MAAC Thrift Depot on July 9 at 536 Orient St., a former Bells supermarket.
A group of volunteers from several Medina churches started the depot about 40 years ago in a church basement. There are now about 40 volunteers running the effort.
"We've come a long way, but only with the help of the generous and caring  people of the community of Medina," said Sue Metzo, one of the long-time volunteers.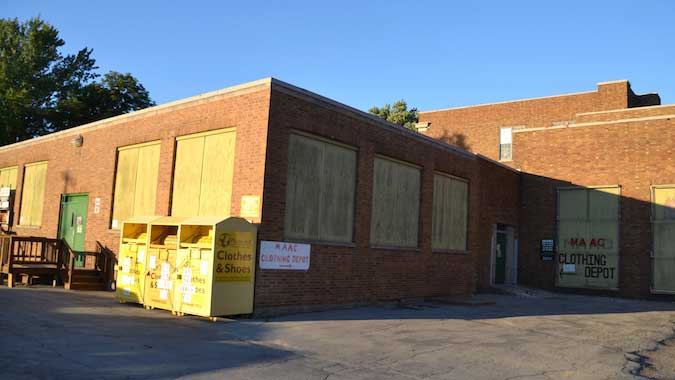 The clothing depot needed to leave Calvary, the former Medina High School, because the site was acquired by Roger Hungerford and Talis Equity to be converted into apartments.
The Depot has provided a way for residents to donate quality clothing and housewares, which are then purchased by customers, especially many in lower-income families, Metzo said.
The MAAC raises about $30,000 to $35,000 from the Clothing Depot each year and those funds are donated back to the community, assisting Scouts, church projects, senior citizens, high school scholarships, Hospice of Orleans and other organizations.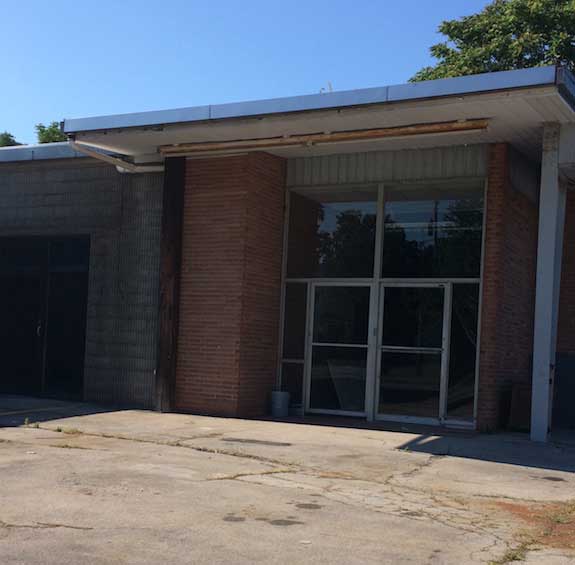 Provided photo
The former Bells site is owned by Matt Mundion. Metzo said the building will be a better location for displaying the used clothing, furniture and other items. The site has one big room. At Calvary, the MAAC used a larger room and then four smaller rooms.
The MAAC Thrift Depot will be open Monday from 9 a.m. to noon; Tuesday from 9 to noon & 5 to 7 p.m.; Thursday from 9 to noon; and Saturday from 10 to noon. The new "1/2 price day" will be the first Tuesday of the month.
The site on Orient Street will have drop-off windows/chutes that are available 24/7. The MAAC accepts good, clean clothing, shoes, and jewelry; clean household items in good condition, including small appliances, small furniture, books, toys, linens, DVDs, CDs and kitchen items.
"Donate wisely  because we have to pay to get rid of unacceptable items," Metzo said.
The MAAC asks that items not be left in bags or boxes outside. If they are too large for the chute/window, fit in smaller bags.
The MAAC cannot accept TVs, monitors, computers, video equipment, DVD/VHS players, bowling balls or typewriters.
For more information, email medinaareaasso.ofchurches@gmail.com, or check Facebook at MAAC Clothing Depot.
"We want to thank everyone who has helped in any way, whether it was a gift of time and effort, or financial help," Metzo said. "We are so appreciative."
Anyone wishing to send a monetary gift can mail it to: MAAC, PO Box 253, Medina, NY 14103.