Lyons donates drone to Shelby Volunteer Fire Company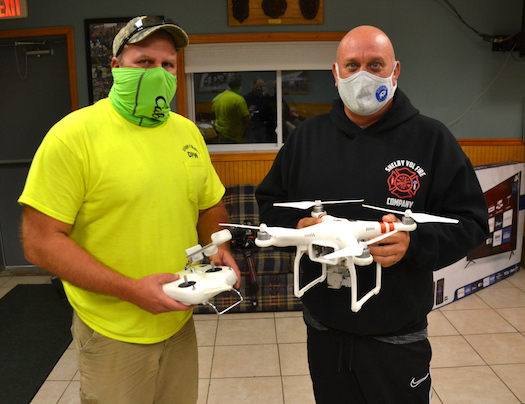 Photo by Tom Rivers
SHELBY – Jeff Lyons (right), owner of Lyons Emergency Services, presents a new drone to Shelby Fire Chief Jason Watts on Monday during the fire company's monthly business meeting.
Lyons, a member of the Shelby Volunteer Fire Company, said the drone will assist Shelby firefighters with searches, especially in the swamp and can also give a quick aerial view of large fires, showing if flames are coming through a roof.
"You can cover a lot of ground quickly," Lyons said.
Two Shelby firefighters will be trained and certified to operate the drone.