LynOaken Farms celebrates 100 years in business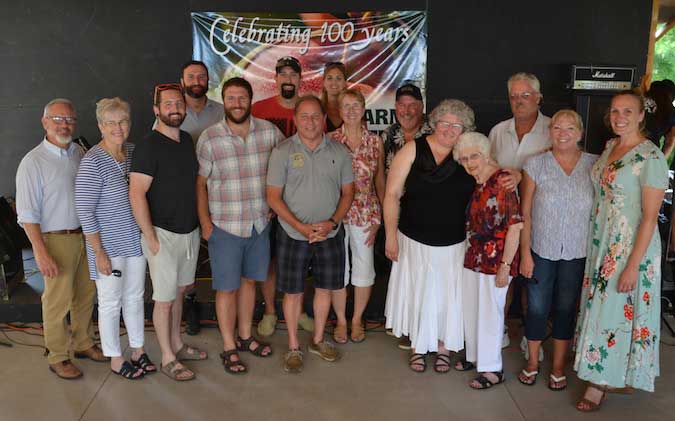 Photos by Tom Rivers
MEDINA – A fruit farm that started in 1919 in Lyndonville celebrated 100 years in business on Sunday with a party at Leonard Oakes Estate Winery, 10609 Ridge Rd.
Leonard Oakes began LynOaken Farms. The Oakes family started the winery 11 years ago and named it in honor of the farm's founder.
Members and some employees of the Oakes family gathered for a photo under the pavilion at the winery, which also includes a retail store and U-pick operation.
From left include: Dan Thurber, Diane Thurber, Jerod Thurber, Jonathan Oakes, Chris Oakes, Steve Songer, State Assemblyman Steve Hawley, Darelyn Songer, Linda Oakes, Darrel Oakes, Wendy Oakes Wilson, Wanda Oakes, Jeff Oakes, Dawn Oakes and Katie Oakes.
Hawley presented the family with a proclamation in recognition of a century in business.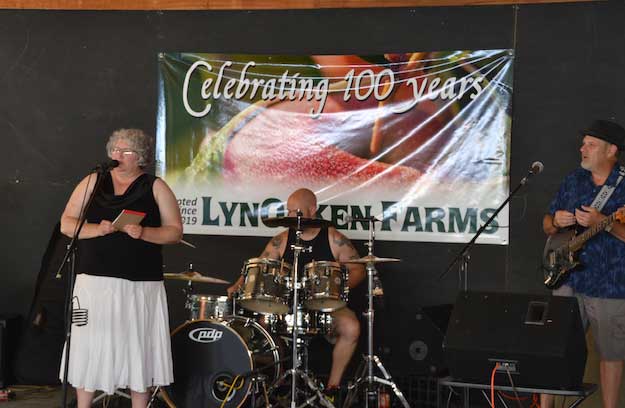 Wendy Oakes Wilson, general manager of LynOaken and the winery, thanks the farming community, LynOaken employees and industry specialists for helping the farm to succeed the past century. About 150 people attended the celebration.
There will be a party open to the community on Aug. 7 at the winery, featuring a large birthday cake and musician Dave Viterna.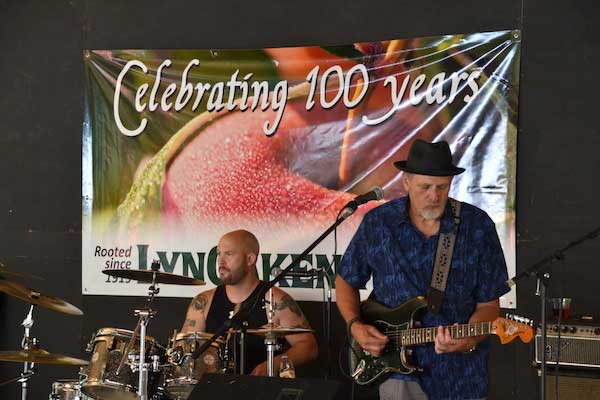 The Who Dats performed at Sunday's party. Pictured include drummer Aaron Robinson and guitarist John Borrello.