Lyndonville's record-breaking season comes to an end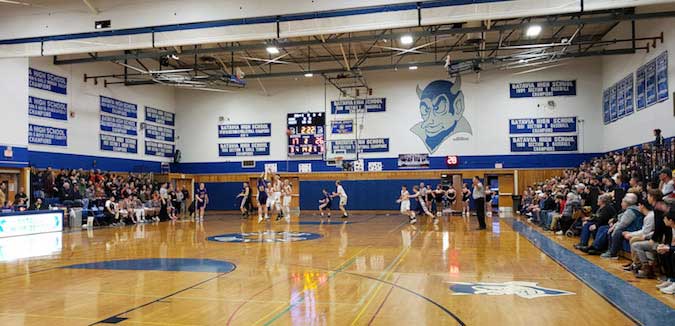 Photos by Cheryl Wertman
BATAVIA – A packed gymnasium watches Lyndonville and York play basketball at Batavia High School. York defeated Lyndonville 67-50 in the Section V Class C3 semifinals.
The loss ends Lyndonville's season at 18 wins and 4 losses. The 18 victories are a new school record.
Click here to see more photos and a recap of the game.