Lyndonville will light up 76 Christmas trees on Saturday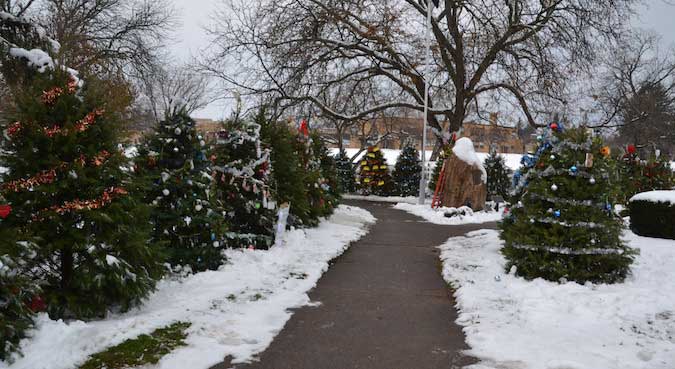 Photos by Tom Rivers
LYNDONVILLE — The Lyndonville community has decorated 76 Christmas trees that will be lighted up on Saturday during an annual Christmas celebration at Veterans Park.
Santa will arrive at 5 p.m. and he will flip the switch, turning on the electricity for the lights on the trees.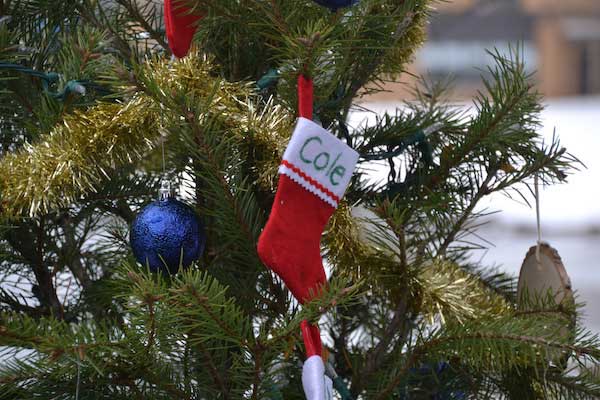 This tree by Boy Scouts in Pack 25 includes the names of scouts with ornaments listing scouting values.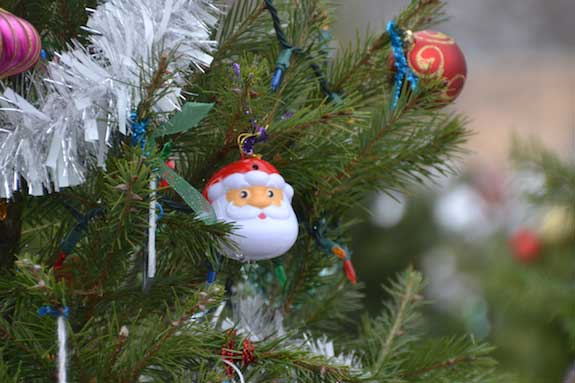 The 76 trees is a new record for Lyndonville, which started the tree display in 2013 with 26 trees in the first celebration. There were 75 last year. Each year the number of trees has grown.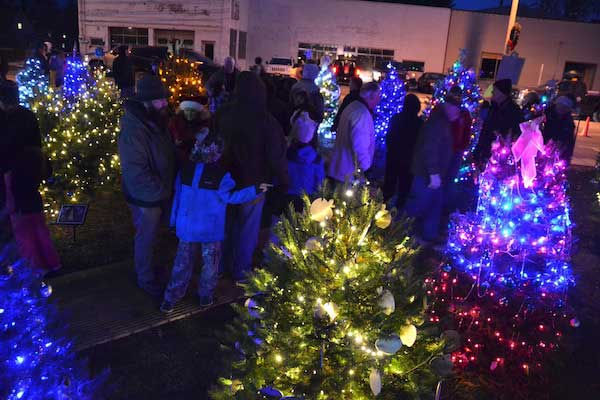 This group checks out the trees when they were lighted up last December during the celebration at Veterans Park. The trees stay up until right after Jan. 1.
Community organizations and residents pay $30 to decorate a tree. The $30 fee covers the cost of the tree, materials for the sign, lead cords, replacement cords and adapters as needed. Participants provide lights and decorations.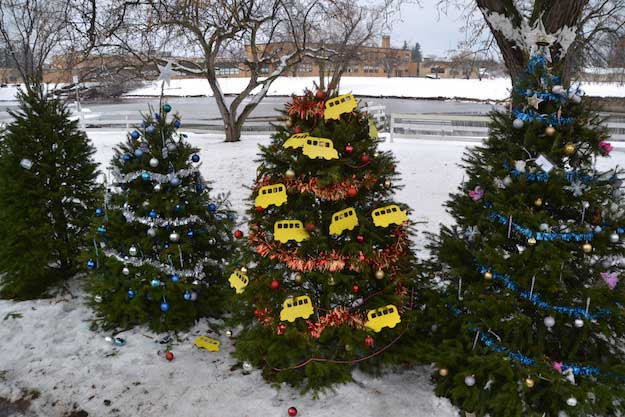 The celebration on Saturday starts at 8 a.m. with a community breakfast at the Lyndonville Presbyterian Church. There are many activities throughout the day, including horse-drawn carriage rides, a basket raffle, craft sale, beef on weck, caroling, a petting zoo, and other events, including Santa's arrival at 5 p.m.
Santa will then be available to meet children in the Village Hall from 5:15 to 6:30 p.m.
The day is capped at 7 p.m. with a Christmas Choir LaLaPalooza at the Lyndonville Presbyterian Church.
Click here to see the full schedule of events.
The event is sponsored by the Village of Lyndonville, Lyndonville Fire Department/Auxiliary, Lyndonville Lions Club and Lyndonville United Methodist Women.