Lyndonville will light up 68 Christmas trees on Saturday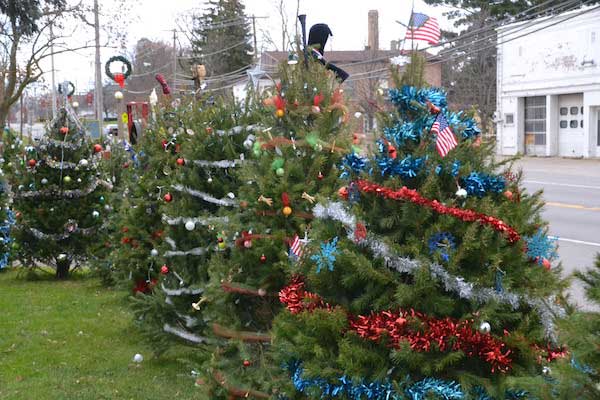 Photos by Tom Rivers
LYNDONVILLE – The village's Christmas celebration continues to grow. Saturday will be the fifth Christmas tree lighting at Veterans Park. The number of decorated trees is up to 68, the most since the celebration started in 2013.
Community organizations and residents pay $30 to decorate a tree. This year there are 18 new organizations participating this year.
The celebration starts at 8 a.m. with a community breakfast at the Lyndonville Presbyterian Church. There are many activities throughout the day, including horse-drawn carriage rides, a basket raffle, wine tasting, caroling, and other events, including Santa's arrival at 5 p.m. Santa will flip the switch to turn on the lights for all 68 trees.
Click here to see the full schedule of events.