Lyndonville team goes undefeated and wins title in 5th-6th grade travel league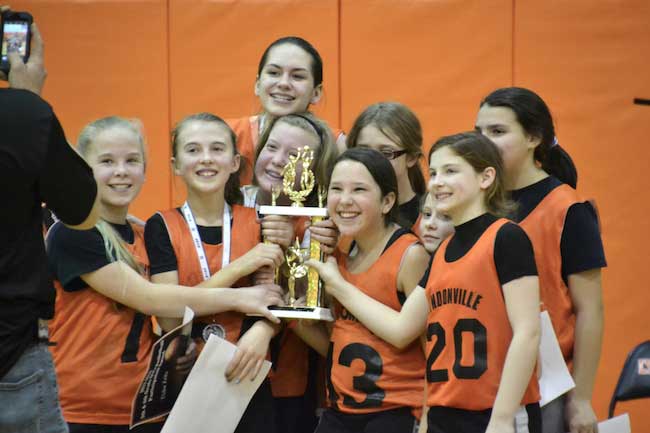 Photos by Tom Rivers
LYNDONVILLE – The Lyndonville A team celebrates after winning a basketball tournament today in Lyndonville that included five teams that play in a 5th-6th grade travel league. The Lyndonville A team capped an undefeated season with victories today over Albion and then Wilson in the championship game.
Lyndonville A was a perfect 10-0 on the season, playing the Lyndonville B team, Albion, Newfane and Wilson.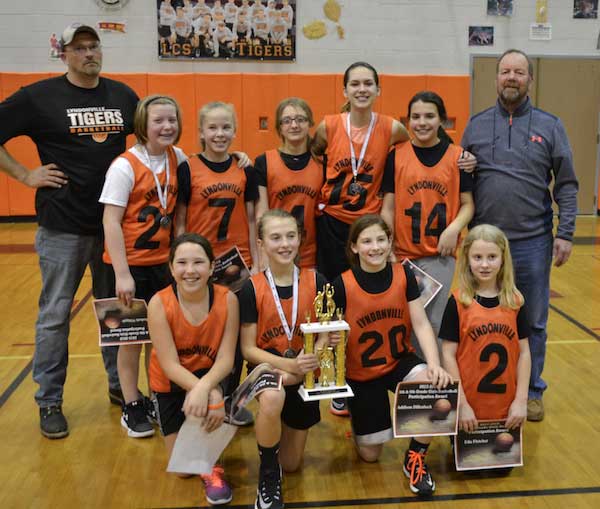 The team includes, front row, from left: Amber Grabowski, Ashlee Stephens, Addison Dillenbeck and Ella Fletcher. Back row: Head Coach Terry Stephens, Elizabeth Whipple, Tisha Zeitz, Cheyanne Jenks, Jocelyn Mack, Katelin Breese, and Assistant Coach Mark Hughes.