Lyndonville students see mock sobriety test, court appearance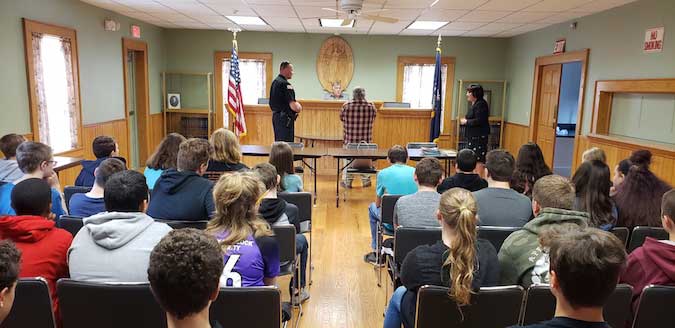 Provided photo
LYNDONVILLE – Seventh-graders of Lyndonville, in classes taught by Joe Suhr, were able to get a close look at the local justice system. After studying government and the constitution, the students witnessed a mock field sobriety test and arrest by Deputy Jason Barnum, who works as Lyndonville's school resource officer.
After the arrest, the students followed the defendant into the Town of Yates Court and heard from Kathy Bogan, a Medina attorney, and Town Justice Don Grabowski.
Students learned about trial procedures and career paths to becoming a police officer, lawyer and judge.