Lyndonville student creates artwork for book cover to honor vets from community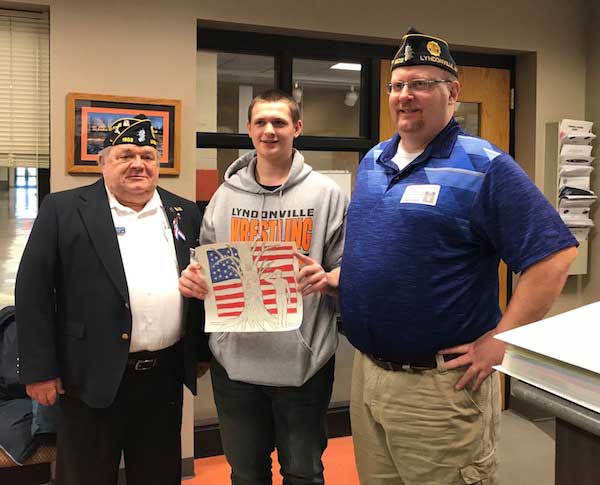 Provided photos
LYNDONVILLE – Lyndonville veterans and members of the American Legion, Joseph Hausler (left) and Steve Goodrich (right), are pictured with Gvani Rodriguez, an eighth grade student at Lyndonville who created the artwork to be used as a book for the American Legion in Lyndonville.
The American Legion in Lyndonville reached out to the school's Art Department to have a student create a cover for a book the Legion is making that holds documentation for any service member that resided in Lyndonville throughout history.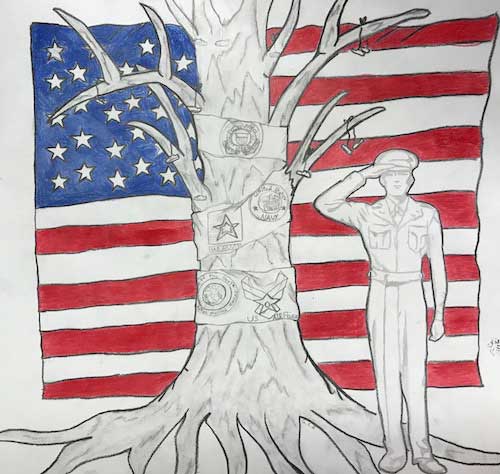 Gvani used an image of the iconic shoe tree to represent Lyndonville as well as to show the roots of all the servicemen and women who have come through the town.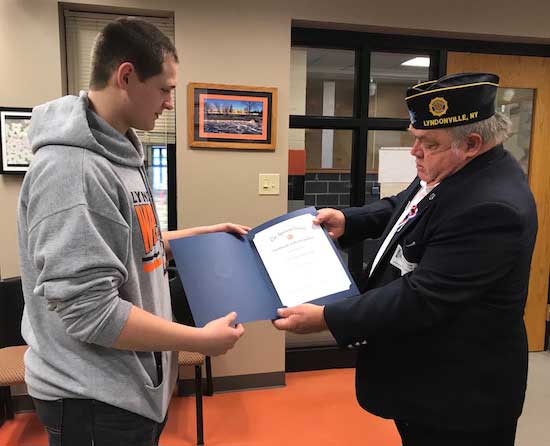 Joseph Hausler presents Gvani with a certificate. There will be another presentation to honor the Gvani and his artwork on Jan. 24 at the Lyndonville Presbyterian Church.