Lyndonville student club, DPW plant trees at village park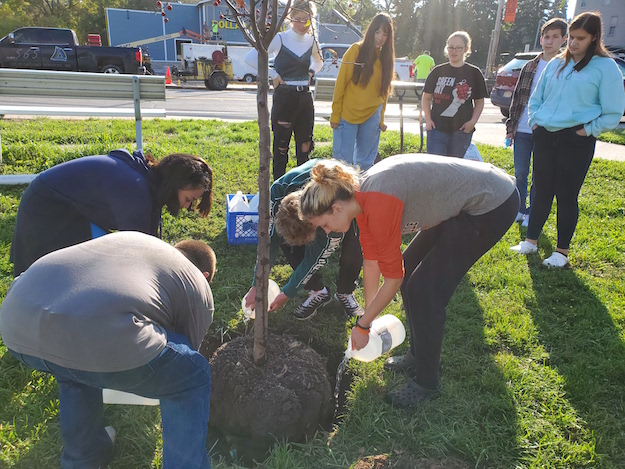 Photos and information courtesy of Virginia Hughes
LYNDONVILLE – The Lyndonville Leos, a student organization to work with the Lyndonville Lions Club, recently joined the Lyndonville Department of Public Works to plant two trees in the village park.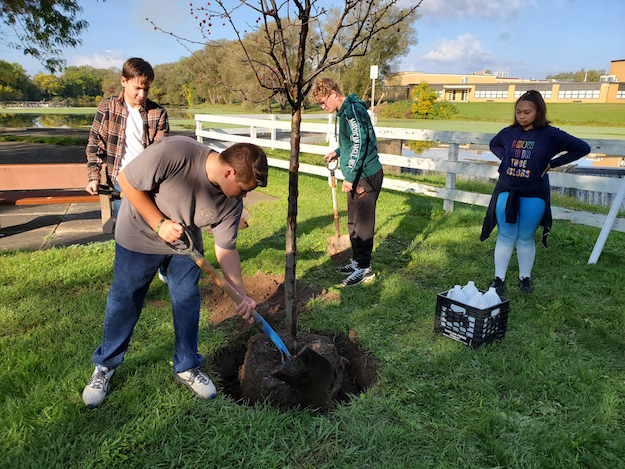 In an effort to releaf the village streets and the park, the students planted 2 Profusion Crabapple trees. This variety was chosen because of its deep pink flowers in spring, the red fruit that stays on the trees for the birds to eat in the summer, and the yellow-orange fall color.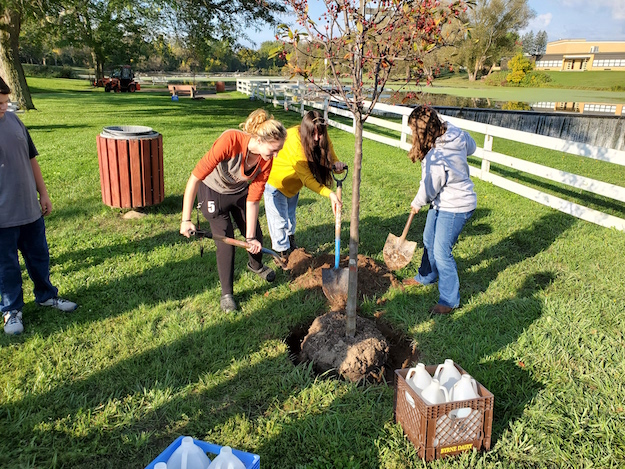 A village committee is working to add more trees to the streets of Lyndonville and park areas.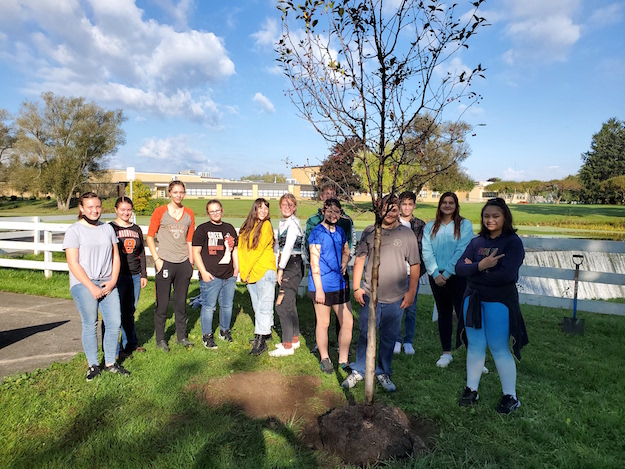 The students who were involved were: Aiden Allen, Madalynn Baker, Alexandria Carvalho, Safia Delpbbr, Zachary Freas, Amber Grabowski, Molly Ingersoll, Owen Mank, Hannah Marker, Kylie Reisman and Elizabeth Whipple.