Lyndonville store sold winning $64K lotto ticket on Tuesday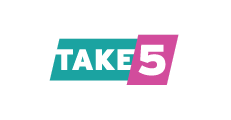 LYNDONVILLE – A Lyndonville store sold a first prize ticket in NY Lottery's Take 5 game on Tuesday. The prize is worth $64,259.
NY Lottery says the winning ticket was sold at the E-Z Shop on West Avenue. The winning numbers were 1–7–12–25–30.
There were 283 people who got four out of five numbers correct and those tickets are worth $340.50. There were 8,262 tickets with three numbers correct and those are worth $19 each. NY Lottery reported that 84,498 tickets received free play prizes by getting two out of five numbers.
Every night at 11:21 p.m., five winning numbers are randomly selected from 39 numbered balls in a special draw machine, under the observation of an independent auditing firm.