Lyndonville starts work on bigger parking lot behind school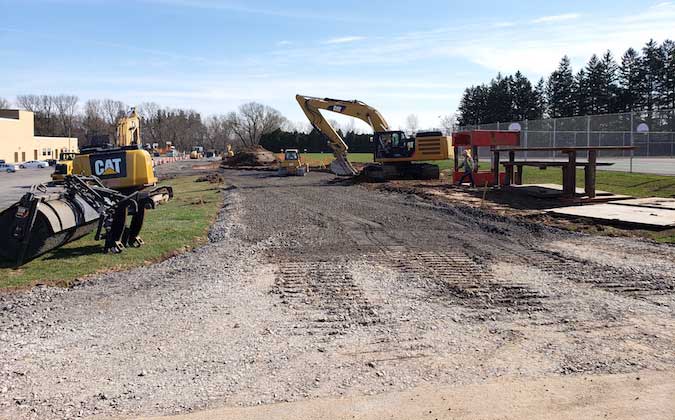 Photos by Cheryl Wertman
LYNDONVILLE – Construction has started on expanding the parking lot behind Lyndonville Central School. This work is part of a $10.7 million capitol project which includes a new roof, air-conditioning in 95 percent of the school campus, upgraded kitchen and dining area, major improvements to the locker rooms, and conversion of the elementary school library into two classrooms.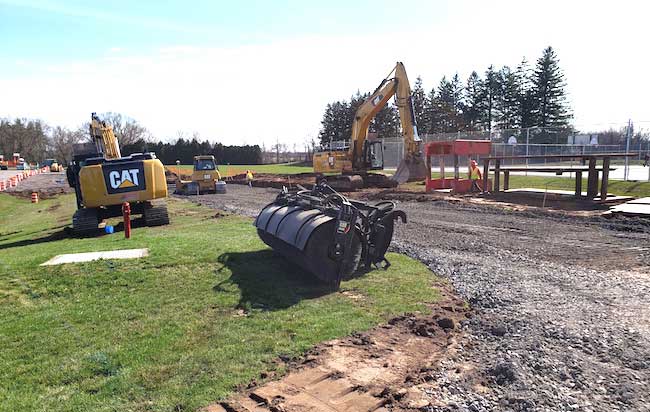 The parking lot will be expanded and the soccer field will also get new drainage and other improvements.
The expanded parking lot will allow for more efficient pickup and drop off of students.