Lyndonville showed lots of school spirit during homecoming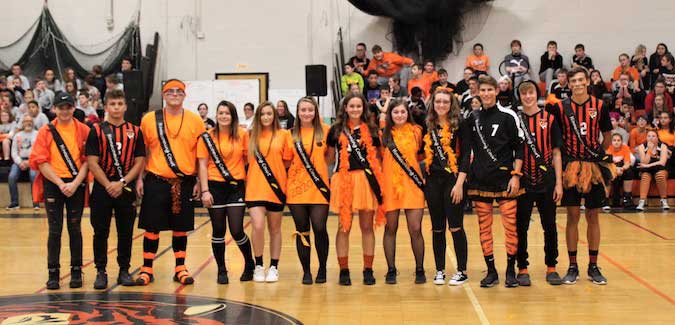 Photos courtesy of Lyndonville Central School
LYNDONVILLE – The Lyndonville school district celebrated homecoming last week. The homecoming court was recognized during a pep rally on Friday afternoon. Pictured from left include: Ethan Bowie, Evan Horn, Mario Fidanza (king), Faith Chaffee, Kaci Wittmeyer, Megan Krisher (queen), Kaylee Nesbitt, Prezli Silversmith, Tessa Heideman (princess), Nathan Dillenbeck (prince), Jacob Corser and Russel Stephens.
The junior-senior high school had a float parade on Friday. The seventh- and eighth-graders had an orange and black theme.
High schoolers decorated their floats to different movie themes.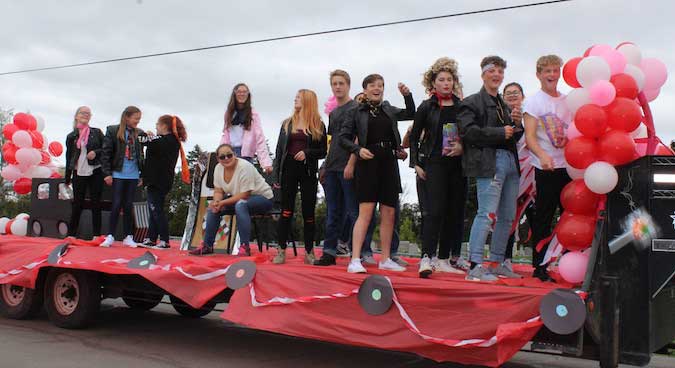 Ninth-graders had a "Grease" theme for their float.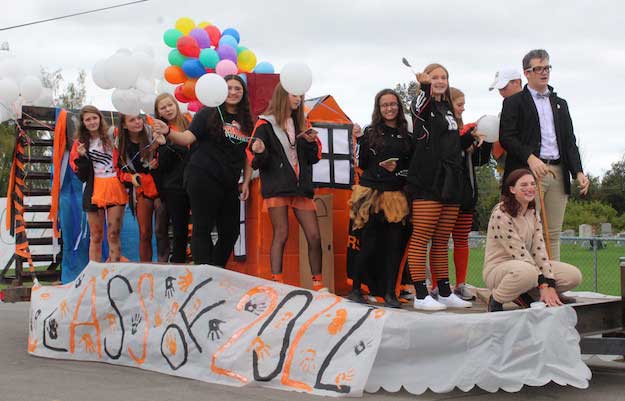 Sophomores decorated to the "Up" movie.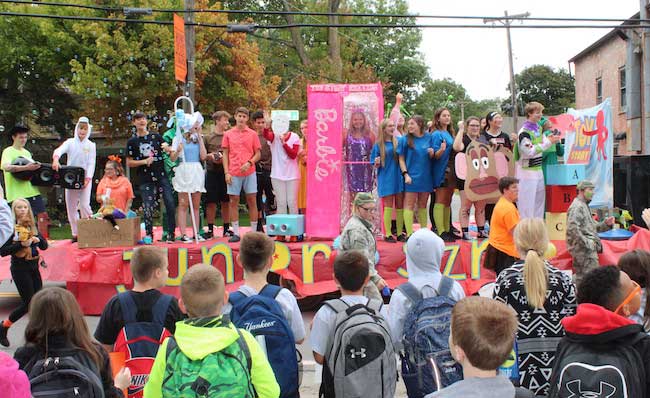 Juniors decorated a float to "Toy Story."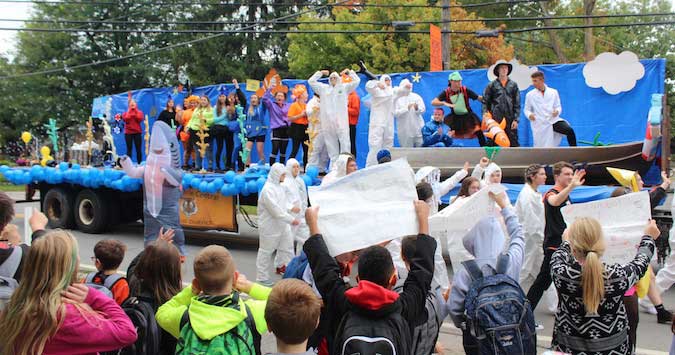 Seniors had a theme of "Finding Dory."