Lyndonville school roof has been repaired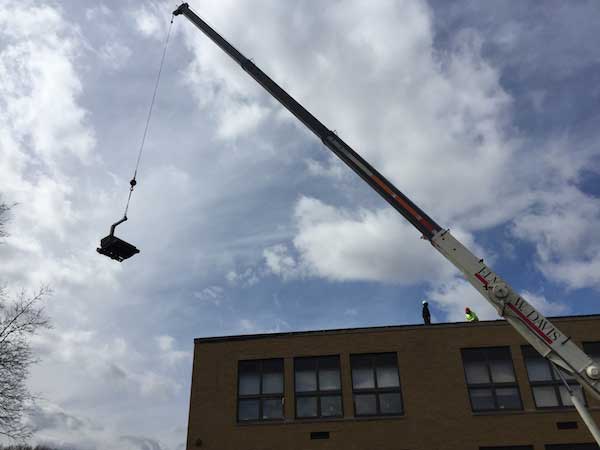 Photo courtesy of Jason Smith
LYNDONVILLE – The wind storm on Wednesday ripped off a chunk of the rubber membrane on the Lyndonville school. The Elmer W. Davis roofing company has been at the school today and made a temporary repair.
"Through the hard work of roofers in coordination with district personnel, the roof has been repaired and is safe for students and staff to occupy," said Jason Smith, Lyndonville Central School superintendent.
If power is restored, Smith said he expects there will be school on Friday.
"There has been no decision made to close school tomorrow as the building is safe for occupancy," he said. "If a decision is made to close tomorrow, parents will be notified through normal closing procedures."