Lyndonville school resource officer ends year with safe driving message for students
Press Release, Orleans County Sheriff Chris Bourke
LYNDONVILLE – Orleans County Sheriff's School Resource Deputy Jason Barnum finished up a great 2020-2021 year at the Lyndonville School District.
In the last few weeks of the school year, Deputy Barnum provided information and guidance to High School students with learners' permits and driver's licenses. Deputy Barnum emphasized the importance of safe driving and not using drugs or alcohol beverages before getting behind the wheel of a motor vehicle.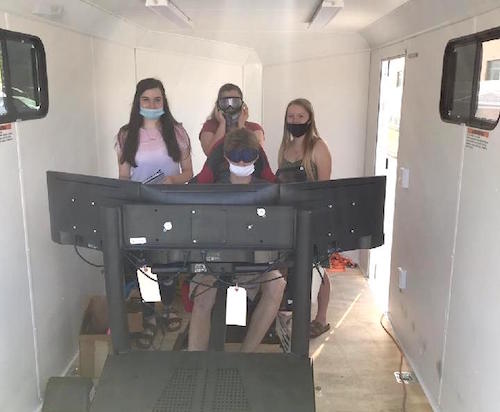 Deputy Barnum brought the Sheriff's Office Driving Simulator System and pedal cars to the school. These systems allow drivers to wear goggles that simulate being under the influence of various intoxicating substances and see the problems they cause for operators.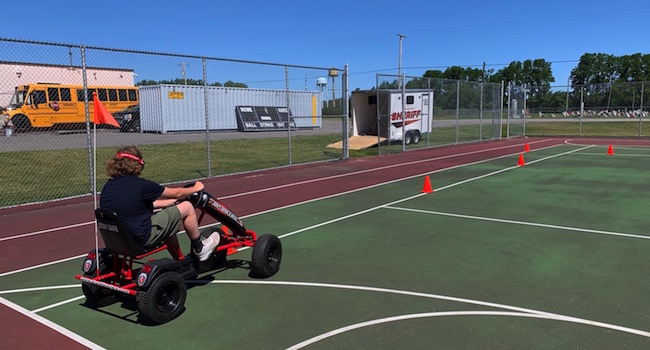 Students drove the pedal cars through a course with the goggles on.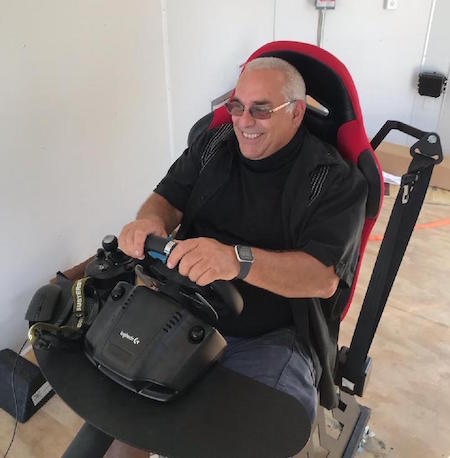 Retiring technology teacher Jeff Gress tries the driving simulator.
The Orleans County Sheriff's Office would like to wish all students in the county a safe summer vacation.