Lyndonville names winners in Fourth of July Parade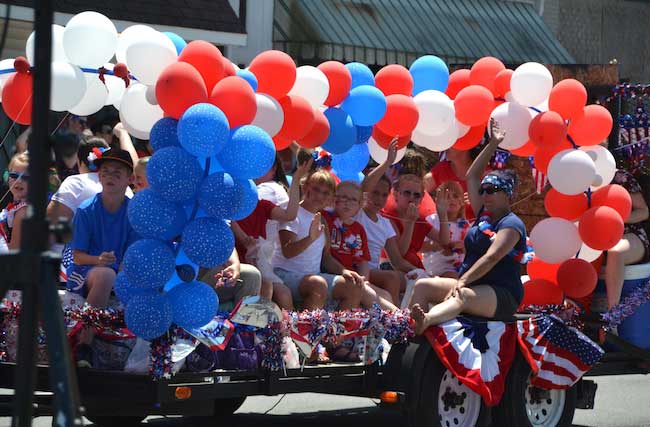 Press Release, Lyndonville Lions Club
LYNDONVILLE – The Lyndonville Lions Club is happy to announce the parade winners from the 44th Annual Independence Day Celebration Parade "One Flag, One Land."
The Lyndonville Girl Scouts Troop 82040, top photo, won the award for "Most Colorful Float."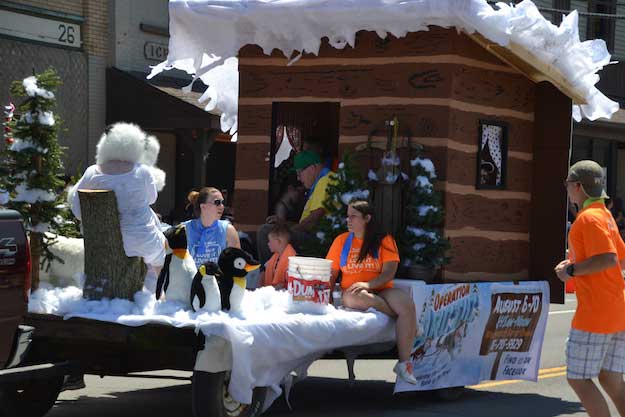 Most Original Float – West Somerset Baptist Church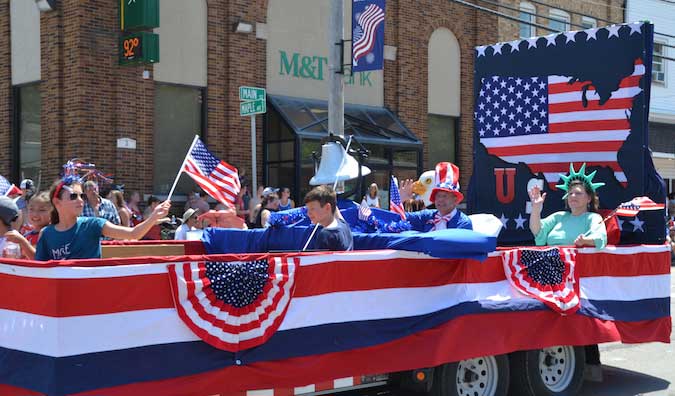 Best Theme Float – St. Joan of Arc of Orleans & Knights of Columbus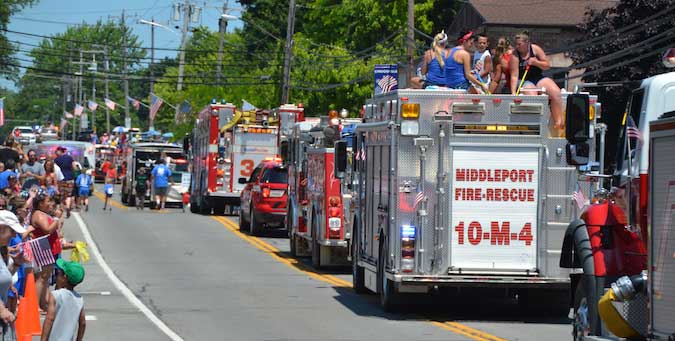 Best Appearing Fire Department – Middleport FD
Best Appearing Rescue – Fancher, Hulberton, Murray FD (photo unavailable)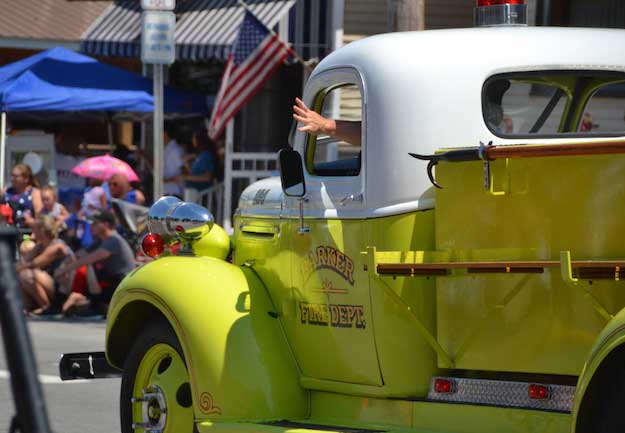 Best Appearing Apparatus – Barker FD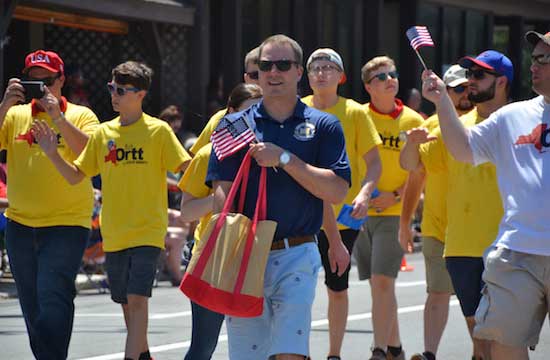 The Lyndonville Lions wish to thank everyone who participated in the parade and we hope to see you in 2019.  A special thank you to Senator Robert Ortt for sponsoring the awards.
Lyndonville Lions Community Appreciation Concert
The Lyndonville Lions Club will present its 10th Annual Community Appreciation Concert. The concert will be held at the Town of Yates Park located at the end of Morrison Road. The concert will be held on Thursday, July 12, from 5 to 8 p.m. and feature Crash Cadillac.
The concert is free to the public.  The Lions will be selling hot dogs and soda for a $1 each.  Please bring a lawn chair.
The concert  is in appreciation of the communities support of Lions activities such as The 4th of July Celebration, our Sight Campaign, the donation of used eye glasses, the Lions Toy Drive and donations to our Medical Loan Closet.
This will be the 10th year that Crash Cadillac has performed.  Crash Cadillac performs rock'n roll sounds from the '50's, '60's, '70's, '80's, and '90's. The band features Don Vaccaro (Guitar and Vocals), Linda Giancarlo (Lead Vocals), Bob Steff (Bass Guitar and Vocals), Frank Marini (Keyboards and Vocals), and Jim Mercurio (Drums).
The concert is funded by a grant from GO Art! and the Lyndonville Lions Club. Reminder alcohol is not allowed in the park.