Lyndonville names Peace Poster Contest winners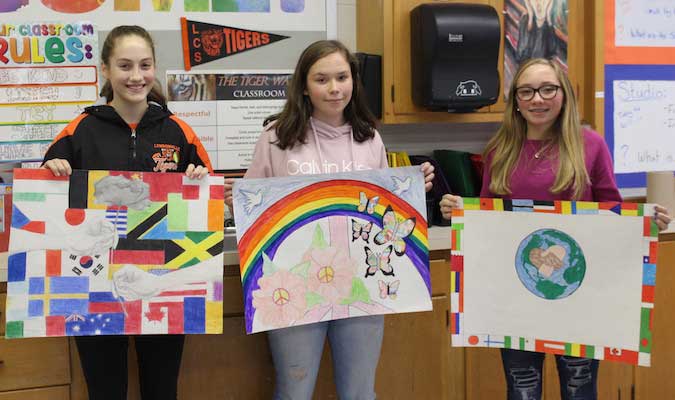 Photos courtesy of Lyndonville Central School
LYNDONVILLE – These three Lyndonville students were the top three in a recent Lions Club Peace Poster Contest. Lorelei Dillenbeck, left, placed first with Grace Russo, center, and Haley Shaffer taking second and third, respectively.
Forty students from Lyndonville Middle High School participated in the contest with the theme of Kindness Matters. The local Lions Club members voted on 10 of the posters and the top three were chosen.
The top three students were presented with certificates by Anne Marie Holland, Lyndonville Lions Club President.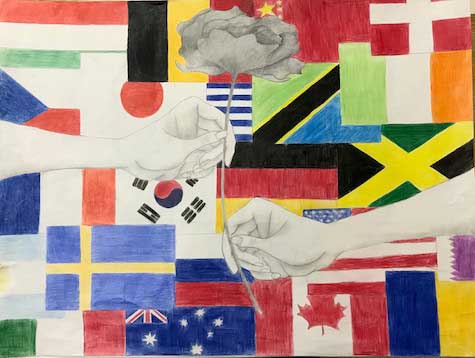 Dillenbeck's poster will move on to the district-level competition at the district convention held in Brockport. One International Grand Prize Winner will receive a $5,000 and an award and 23 merit winners will receive $500 and a certificate of achievement.