Lyndonville, Medina students to perform Sister Act
Musical being staged for first time by a local high school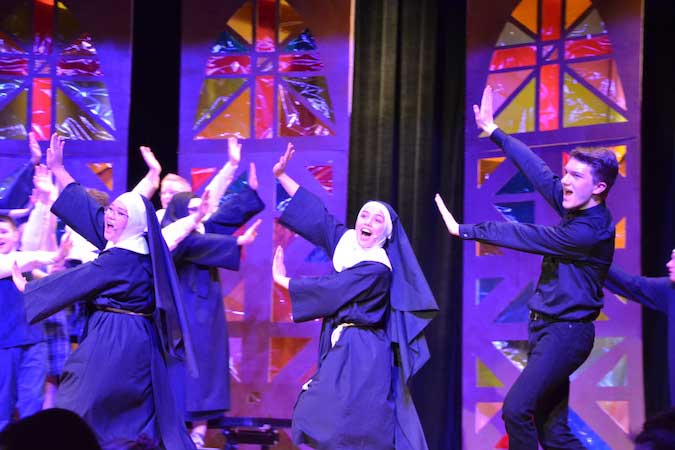 Photos by Tom Rivers
LYNDONVILLE – Layna Viloria, center, portrays Deloris Van Cartier in Sister Act, which will be performed Friday, Saturday and Sunday at Lyndonville Central School's Auditorium, 25 Housel Ave.
Deloris is a nightclub singer who is sent to a convent in hiding after she witnesses someone being killed. She takes over the choir and the nuns respond to her high-energy style. She is shown singing, "Raise Your Voice" with Sawyer Wilson, a dancing custodian, and Alissa Klinetob (left), who plays Sister Mary Patrick.
The musical is being performed for the first time by a school in Orleans County. The show times are 7 p.m. Friday and Saturday, and 2 p.m. on Sunday. Tickets are available at the door.
There are 65 students in the cast, stage crew and pit. The musical showcases several strong female leads.
"It has some really great roles," said Jennifer Trupo, the musical director. "It's really upbeat."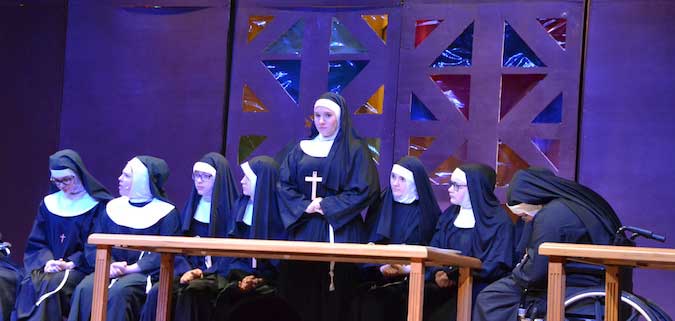 Cora Payne is Mother Superior. She is initially concerned that Deloris is a bad influence on the nuns. But Mother later becomes a protector of Deloris when gangsters come looking for her.
Payne, a senior from Medina, said the show is a big change from last year's musical, The Addams Family.
"The biggest theme is the sisterhood," Payne said before rehearsal on Tuesday.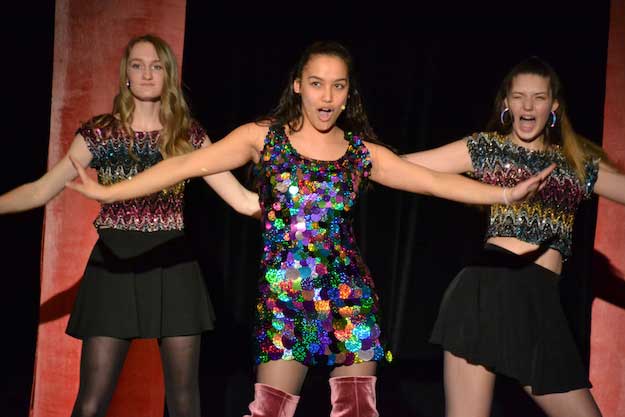 The musical begins with Layna Viloria (Deloris Van Cartier) singing in a Philadelphia nightclub. ­­Evie Schultz, back left, is Michelle and Danielle Schmidt is Tina. They are singing, "Take Me to Heaven."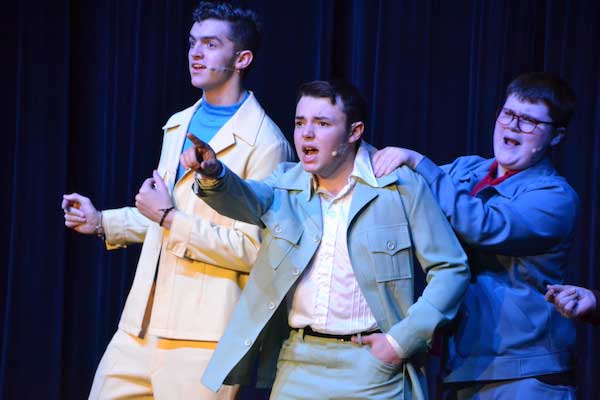 Ethan Bowie plays Curtis, who leads a gang and wants to eliminate Deloris after she witnesses a murder and talks to police. His gangster friends include Lincoln Pace (back left) as Joey and Brian Cunningham as TJ. They are singing, "When I Find My Baby."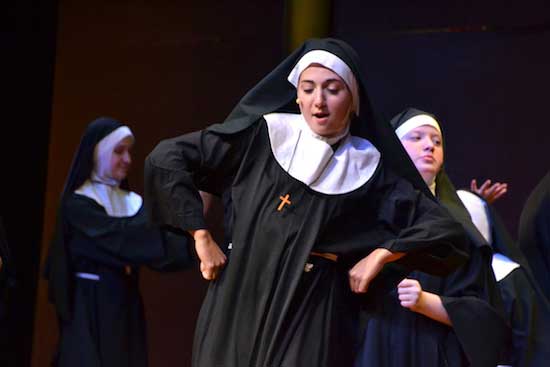 Sophia Cardone plays Sister Mary Lazarus, a spunky nun.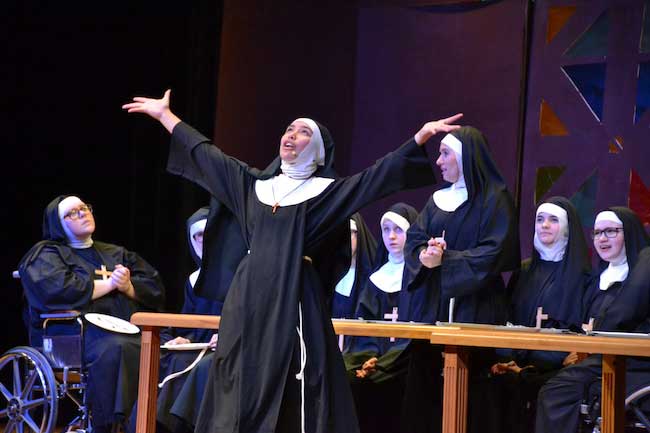 Layna Viloria embraces the role as Deloris Van Cartier. Vitoria and Cora Payne were both honored by the Stars of Tomorrow last year as outstanding actresses for The Addams Family. They return with lead roles this year.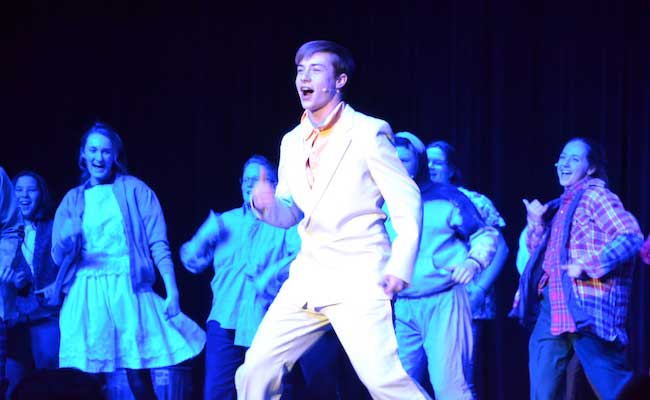 Jacob Corser (Eddie) wants to be cool and impress Deloris. He sings, "I Could Be That Guy." Eddie is mostly shown in the musical as a shy police officer, who Deloris remembers from high school when he was known as "Sweaty Eddie." Eddie decides Deloris needs to be hidden in a safe place and takes her to the convent.
Last year the Stars of Tomorrow recognized Corser, Brian Cunningham and Qasim Huzair as outstanding supporting actors. They return this year for Sister Act.