Lyndonville making temporary roof repairs to school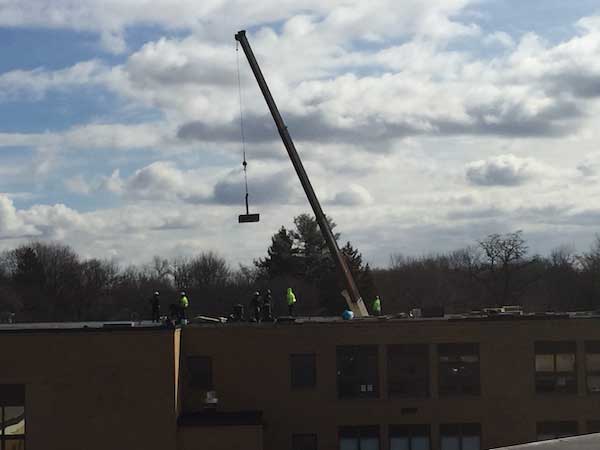 Photos courtesy of Jason Smith
LYNDONVILLE – A roof contractor is on site at Lyndonvlle Central School making a temporary repair to a section of the roof after strong winds on Wednesday ripped part of the rubber membrane off.
Some of the membrane also peeled back and needs to be secured, said Jason Smith, the district superintendent.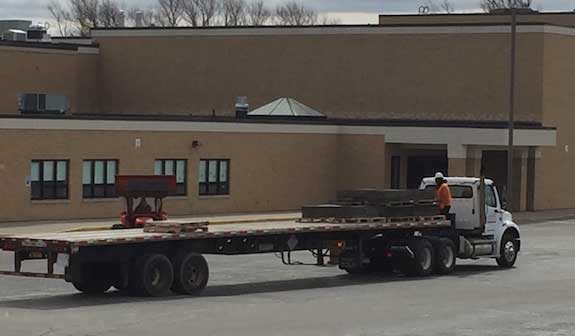 The roofing company brought 50-pound pavers that will hold down the membrane as part of a temporary fix. Smith said the district has reached out to the State Education Department to see if state aid could be expedited for an emergency repair that would also last long-term.
The temporary repair should be complete by later today, Smith said.