Lyndonville Lions gear up for 4th of July celebration
Event includes military flyover, big parade, craft show, music and fireworks
Press Release, Lyndonville Lions Club
LYNDONVILLE – The Lyndonville Lions Club is in the final stage of preparation for their planned July 4th parade, lawn festival, concerts and fireworks display.
The parade committee has assembled a line-up that will have something for everyone. Starting at noon, Sgt. David Bellavia will lead off the parade as the grand marshal. Bellavia, a Lyndonville native, is a Medal of Honor recipient.
An extensive collection of antique and classic cars will bring back memories of yesteryear, and a large assembly of firetrucks is sure to delight the young and old. Several bands will fill the air, including traditional music of John Phillip Sousa, and the Gates Police Pipe & Drum Band will add an international flavor to the event. Multiple groups will participate in the parade with floats and all types of group marchers.
An array of craft vendors and food trucks will be available starting at noon on the Lyndonville School grounds.  You can get your traditional July fourth hot dogs and ice-cold beverages from the Lions Club hot dog stand starting at 11 a.m. Tickets are still available for the 1 p.m. chicken barbecue by purchasing them in person at M & T Bank in Lyndonville.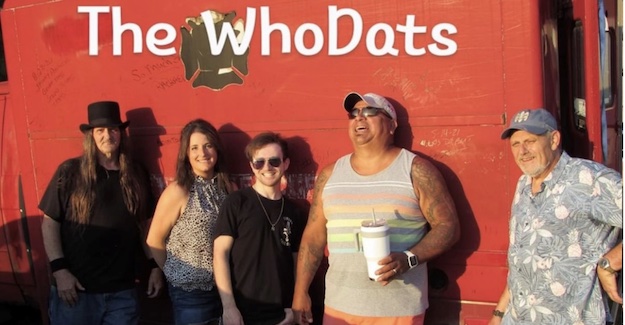 The Who Dats will perform from 2 to 5 p.m. and then headliner Double Shot will take the stage for the evening summer concert starting at 7 p.m. and ending near 9:30, just before the fireworks display.
It is anticipated that there will be a large turnout for the scheduled military flyover honoring all military active and veterans at 11:55 a.m. The plan is to have people arrive early and be in place no later than 11:30 a.m. It is expected that the best viewing will be from Route 63 north to the village of Lyndonville and Route 63 north after the village.
We are asking people to remember Route 63 North from Ridgeway to Lyndonville will be closed from 11:40 a.m. until the flyover is complete. The Lions are encouraging everyone to bring an American Flag or homemade signs to the flyover to honor our veterans and men and women in active duty.
Chairs and coolers are allowed at the daylong event with a carry in-carry out policy and no glass bottles please. Dogs are welcome as long as they are leashed and owners clean up after their pets.
Please use extra caution when crossing all streets and roads. It is the hope of the Lions Club to make this event as safe as possible for all. We look forward to seeing you at the event and wish all a great Independence Day!