Lyndonville Lions Club gives roses to nursing home residents in Medina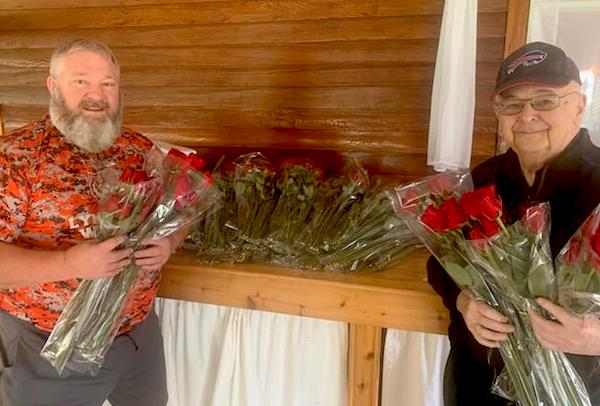 Photos courtesy of Lyndonville Lions
MEDINA – The Lyndonville Lions Club this weekend delivered dozens of long-stemmed roses to the residents and staff of Orchard Manor nursing home and the North Wing extended care in Medina. The roses were given to residents and staff on the Mother's Day weekend.
The top photo shows Lyndonville Lions Club members Harold Suhr, left, and Russ Martino gathering and preparing roses for delivery.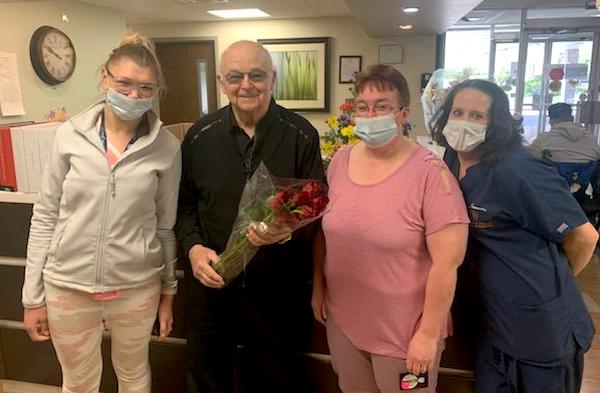 Some of the nursing staff at Orchard Manor include Jenna Doberstein, Tabitha Andrews and Amy Cheatham, who are shown here with Lyndonville Lion Russ Martino.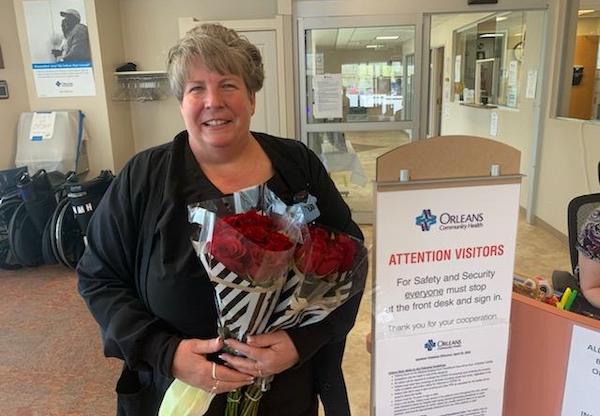 A representative of the Orleans Community Health system accepted roses on behalf of its North Wing residents.