Lyndonville lights up 98 trees for annual Christmas celebration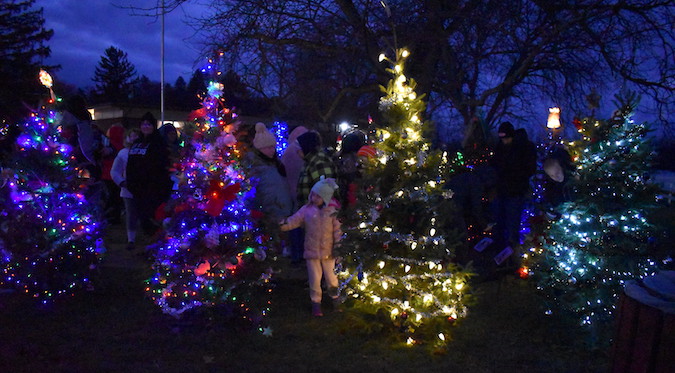 Photos by Tom Rivers
LYNDONVILLE – The Lyndonville community checks out the array of 98 Christmas trees that were decorated by families, business and local organizations.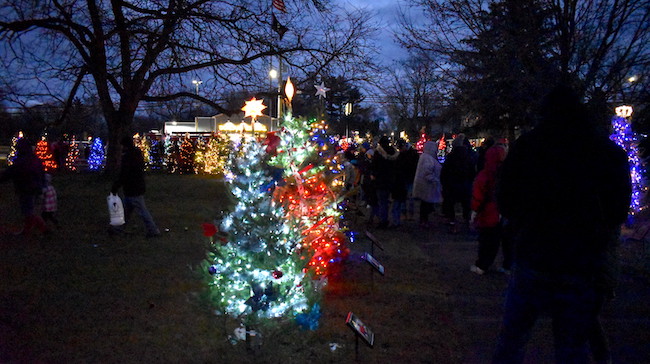 The lights were turned on this evening by Santa. The trees are expected to be up until about Jan. 1.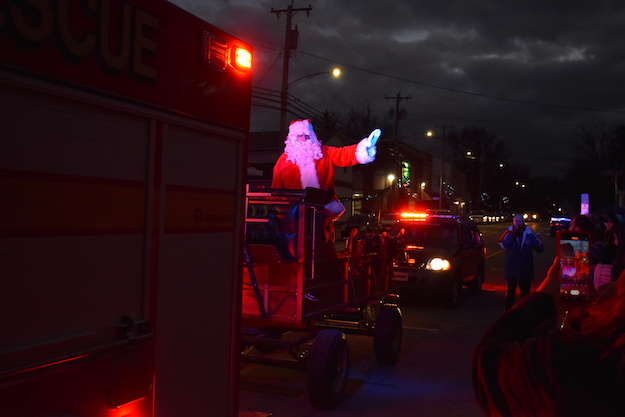 Santa Claus arrives by a sleigh pulled by a fire truck. He went to an electric switch at the "North Pole" and pulled a candy cane to light up the trees.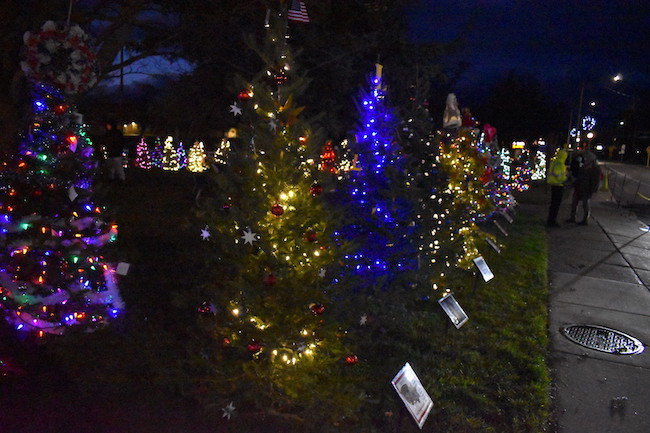 The 98 trees is a new record for Lyndonville. There were 26 the first year in 2013 and it has grown steadily each year to 88 in 2021 and now at nearly 100.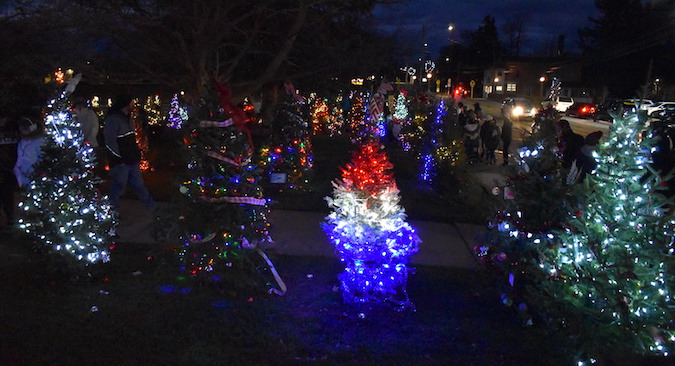 The community buys a tree and decorates it. The cost was up from $30 to $35. The increase would have been more but an anonymous donor picked up the rest of the increase.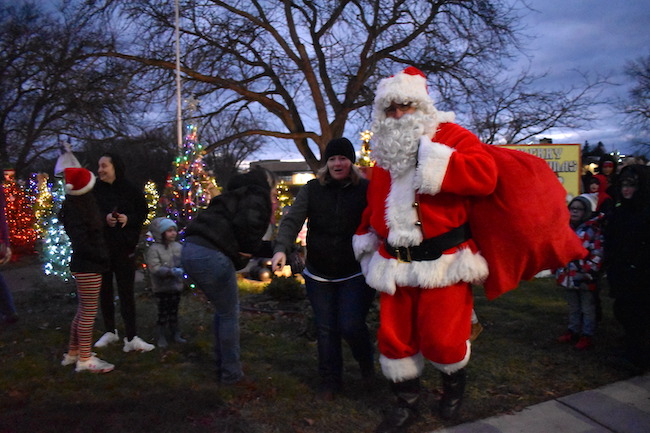 Teri Woodworth, the village clerk/treasurer and one of the key organizers of "Christmas in Lyndonville, leads Santa from Veterans Park to the Village Hall.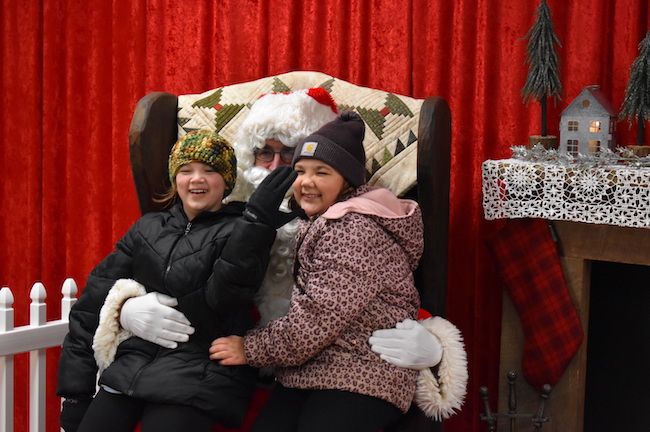 Sierra Frasier, 10, and her sister Molly Frasier, 11, of Lyndonville are in good spirits while visiting with Santa.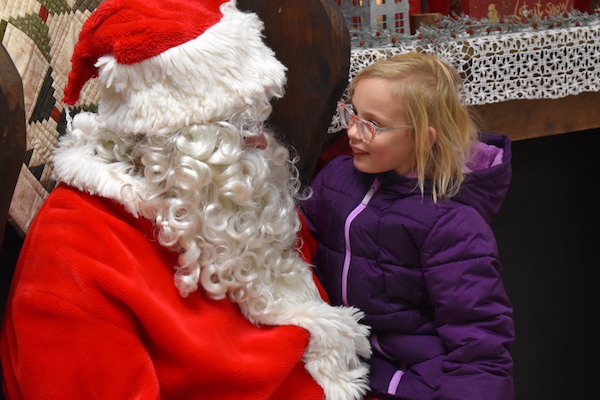 Ariel Avery, 8, of Lyndonville shares a Christmas wish list with Santa.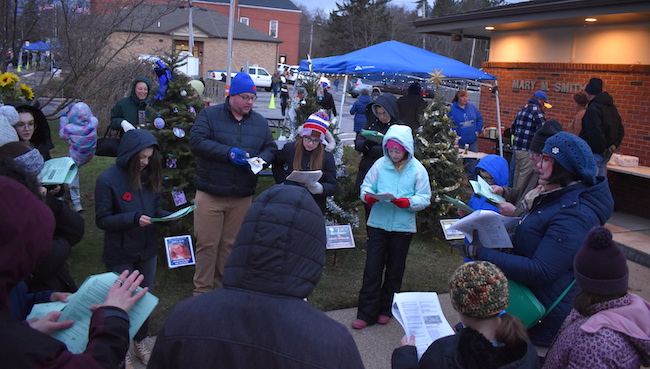 Before Santa made it to the park, students from Lyndonville sang Christmas carols outside the Yates Community Library.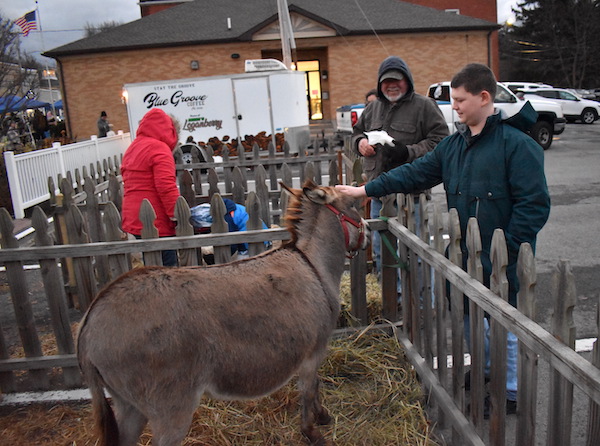 Logan Gerling, 13, pets a donkey after offering it a cracker. Daniel Porter of Lyndonville, next to Logan, brought the donkey, two sheep and two goats. He has brought animals to the annual event for nine years.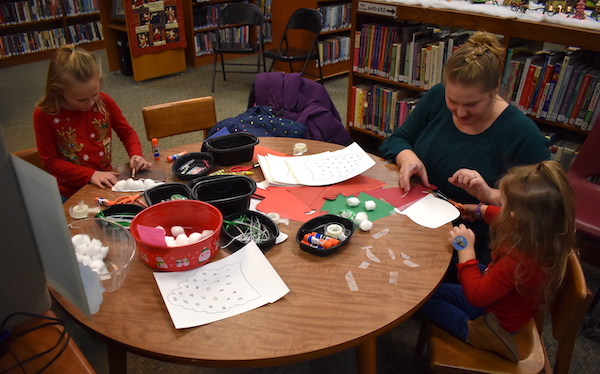 Kim Coon of Lyndonville makes Santa Claus crafts with her daughters, Rowe, 3, and Jade, 6. The library offered several activities for the day's celebration, including a Christmas bingo, hot cocoa and other crafts.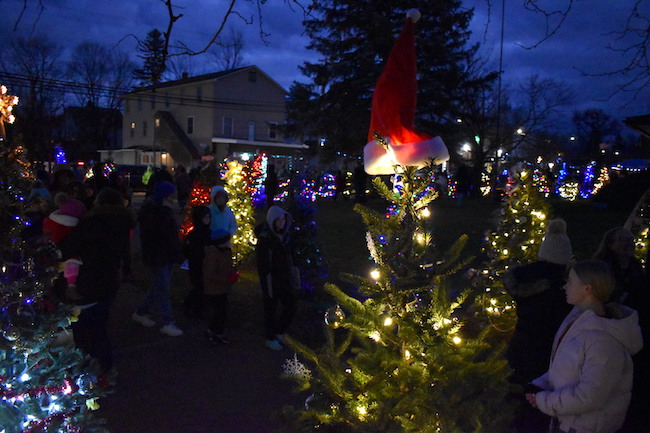 The lighting of the trees was one of the highlights of the day.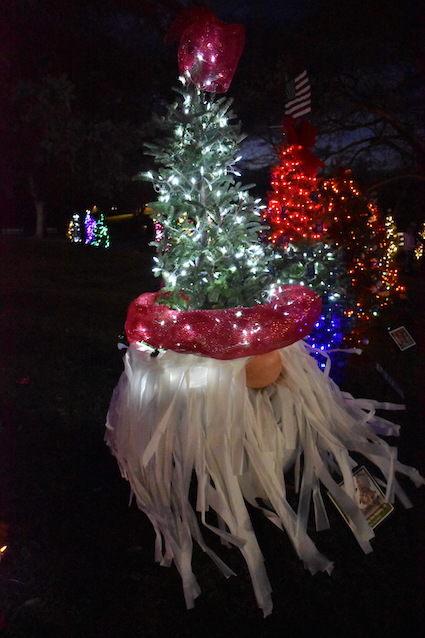 This "Gnome for the Holidays!!!!" tree was decorated the Fiegl family.