Lyndonville lights up 88 Christmas trees for holidays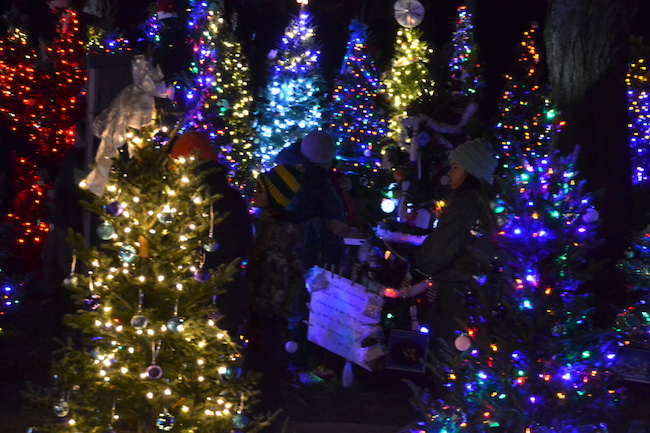 Photos by Tom Rivers
LYNDONVILLE – This group checks out some of the Christmas trees that were lighted up for the first time this evening at Lyndonville's Veterans Park.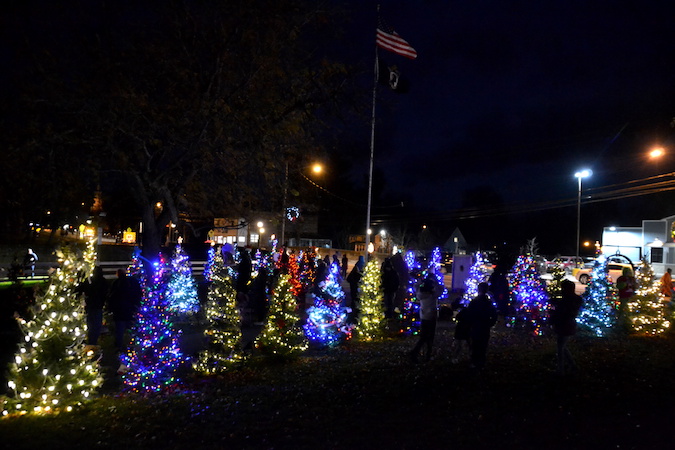 A crowd gathered at just after 5 p.m. today when Lyndonville lighted up 88 Christmas trees at the park. Lyndonville village officials would like to reach 100 trees next year.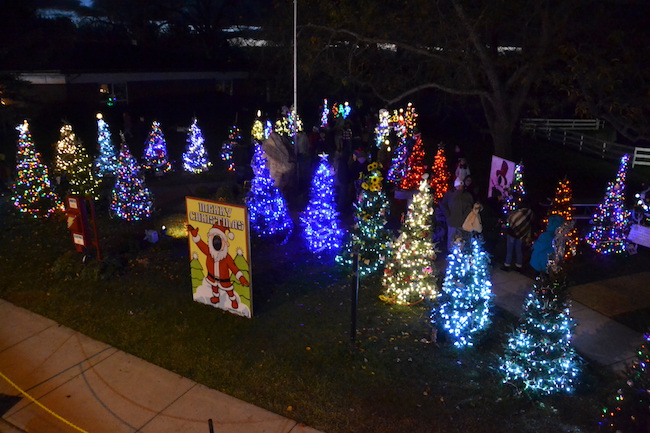 The tradition started in 2013 with 26 trees and has grown each year. The trees are decorated by local families, businesses and organizations.
"It's quite a tribute to our little village and what great things we can do here," said Wes Bradley, emcee for the event.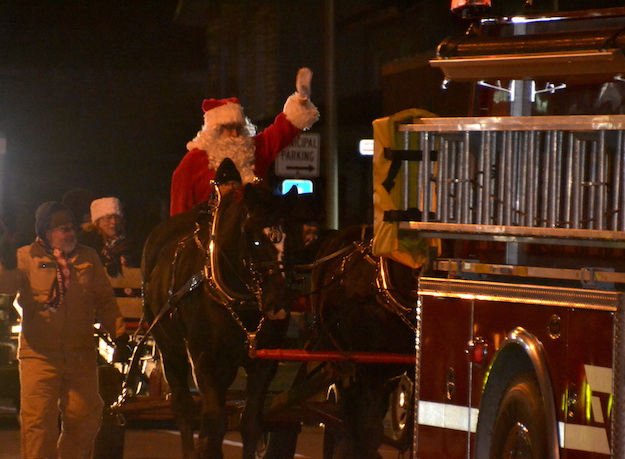 Before the electricity was turned on, Santa arrived in a horse-drawn carriage that was behind a Lyndonville fire truck.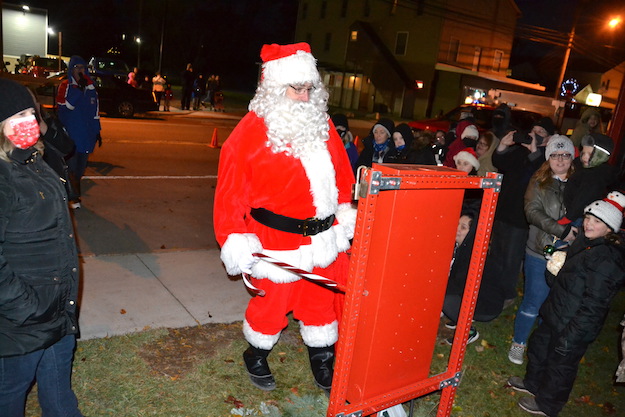 Santa pulled a candy cane to turn on the power for the trees.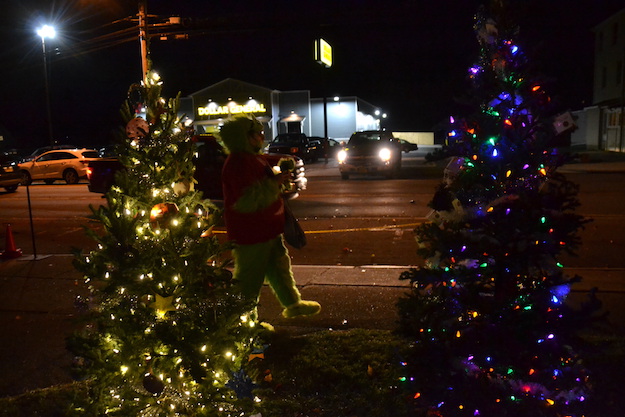 Meghan Gapa of Lyndonville wore a Grinch costume to add to the holiday fun.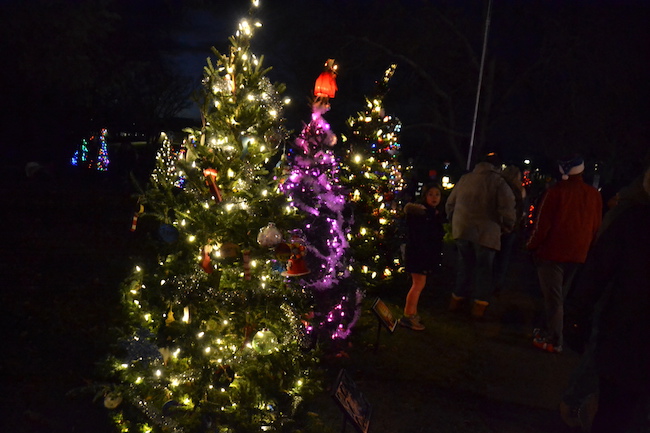 There were events throughout the day. The trees will be out until about Jan. 1.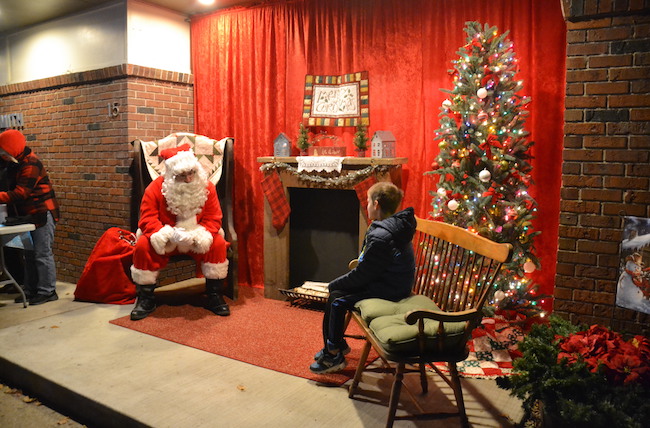 Santa met with kids in a setting outside the Yates Community Library. He used to meet with kids in the village hall and they could sit on his lap, but with Covid concerns the meet-and-greet was shifted outside with the children sitting down a few feet away from Santa.
Here are some more photos of the trees: