Lyndonville lights up 75 trees for Christmas celebration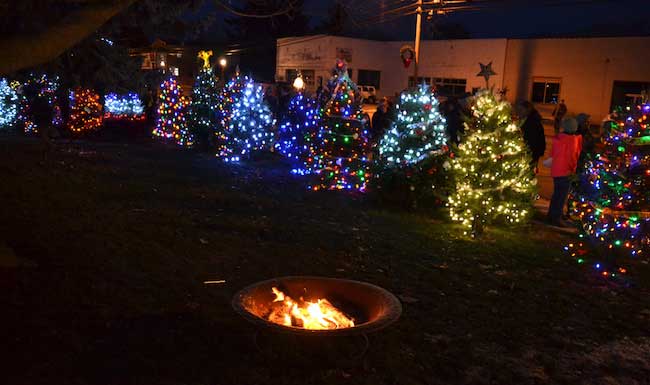 Photos by Tom Rivers
LYNDONVILLE – The Village of Lyndonville on Saturday turned on the power for 75 Christmas trees that have been decorated by the community.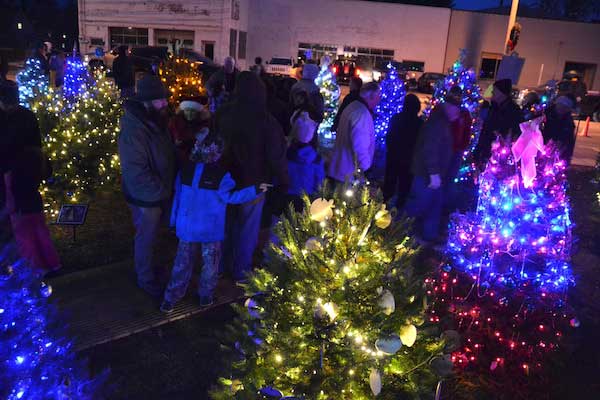 This is the sixth annual Christmas celebration in Lyndonville with the trees at Veterans Park. Each year the number of trees has grown. It started with 26 in 2013. Last year there were 68.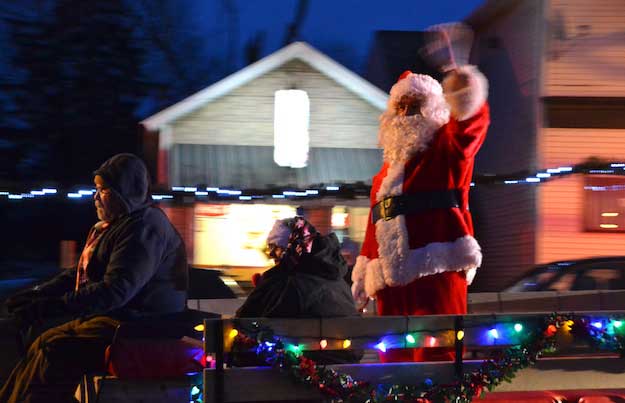 Santa arrives by horse-drawn sleigh.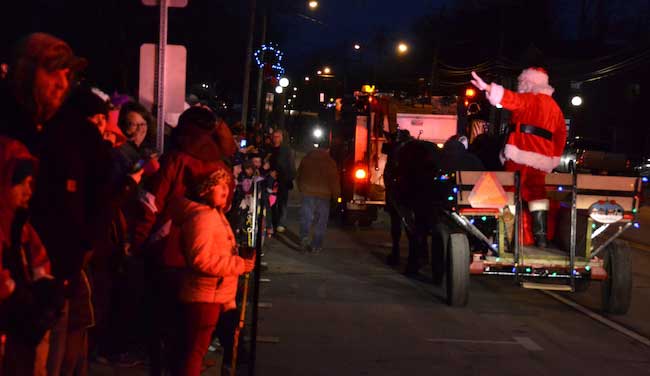 The fire department also served as an escort for Santa down Main Street. Santa was given a ride to Veterans Memorial Park. Then he flipped the switch to turn on the lights at the park. He then went inside the Village hall to meet with children and their families.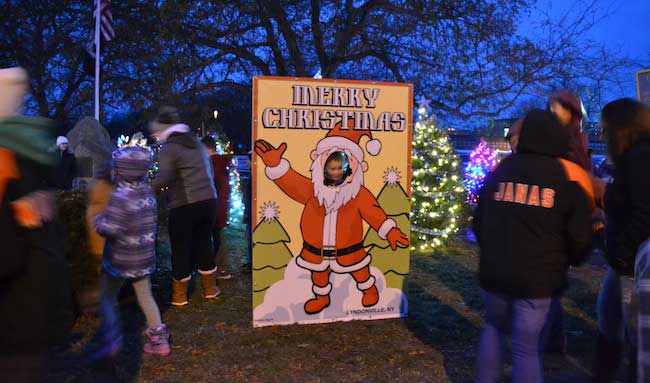 A youngster enjoys one of the new Christmas-themed cutouts at the park.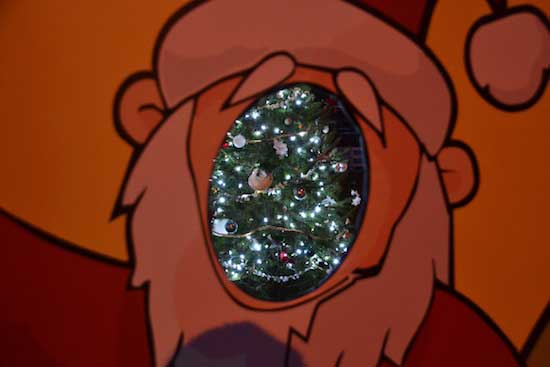 A tree is pictured through the Santa cutout.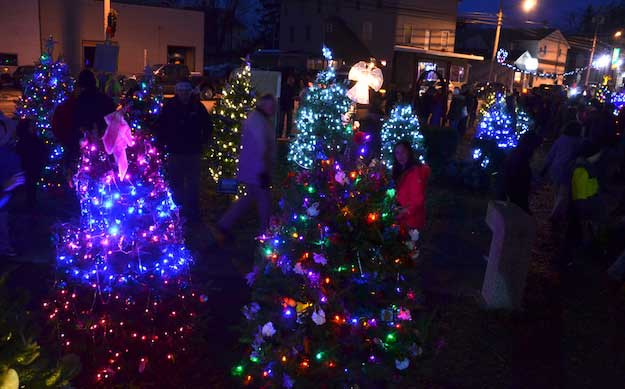 Community organizations and residents pay $30 to decorate a tree. The trees will be displayed until early January.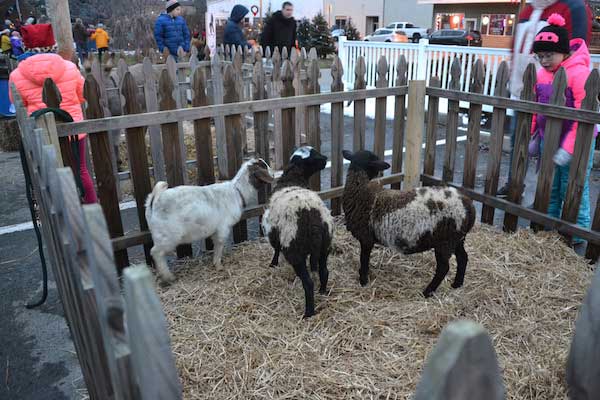 There were activities throughout the day beginning at 8 a.m. A petting zoo, including these goats, was new to the festival.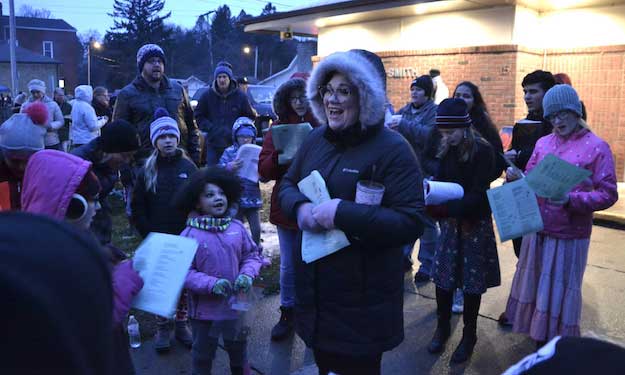 Jennifer Neroni-Trupo, director of the Lyndonville High School chorus, joins her students in singing Christmas carols outside the Yates Community Library.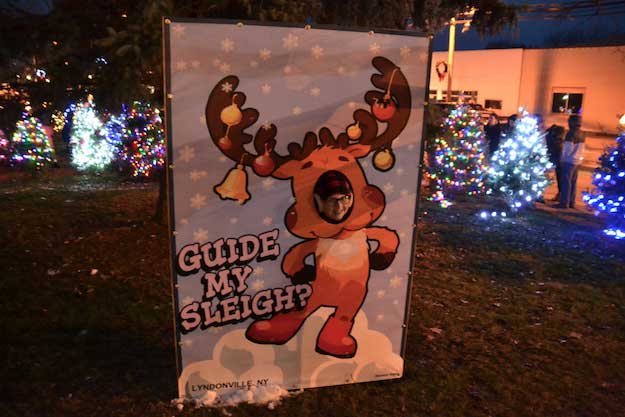 Ellie Barry, 11, of Lyndonville peeks through one of the three new cutouts made by Stanton Signs.